Today, the 31st of December 2020, President Buhari signed the 2021 Budget of N13, 588 Trillion into Law. The signing took place at the Presidential Villa in Abuja and was confirmed via the official Twitter handle of the Presidency.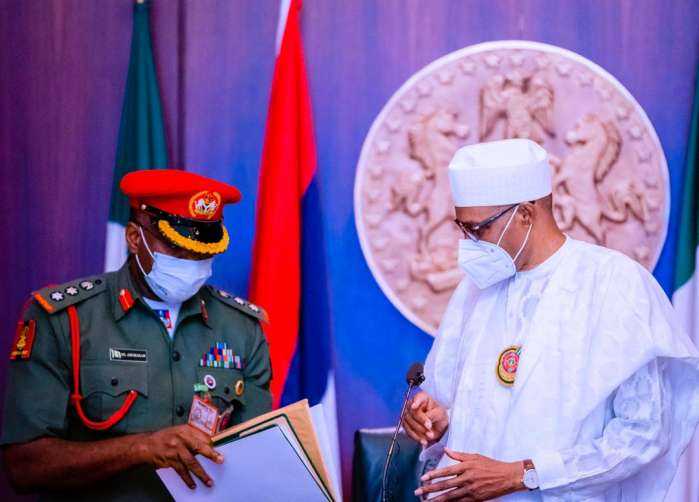 In attendance at the Council Chambers of the State House in Abuja were the Vice President Yemi Osinbanjo; Senate President Ahmad Lawan; and Femi Gbajabiamila, speaker of the House of Representatives.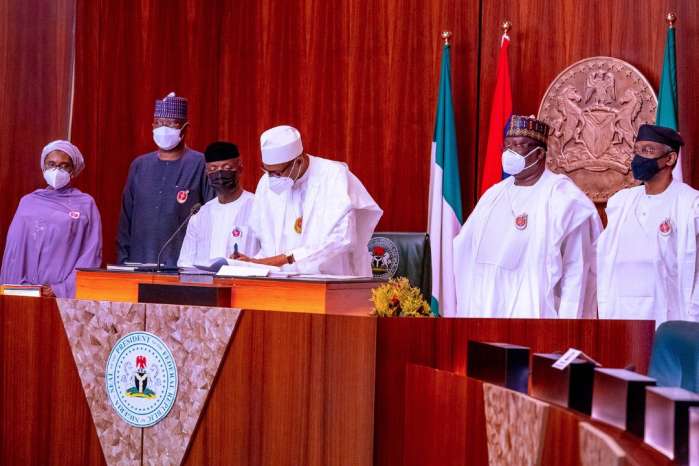 Also present at the budget signing was Boss Mustapha, secretary to the government of the federation and Zainab Ahmed, Minister of Finance.
The signing of the 2021 Budget comes precisely ten days after both chambers of the National Assembly passed the N13.6 trillion budget for 2021 and three days after it was transmitted to President Buhari for asset.
With the President's asset, the Budget formally became law ahead of the year 2021. It is expected that implementation of the new budget will begin in January for 2021 fiscal year.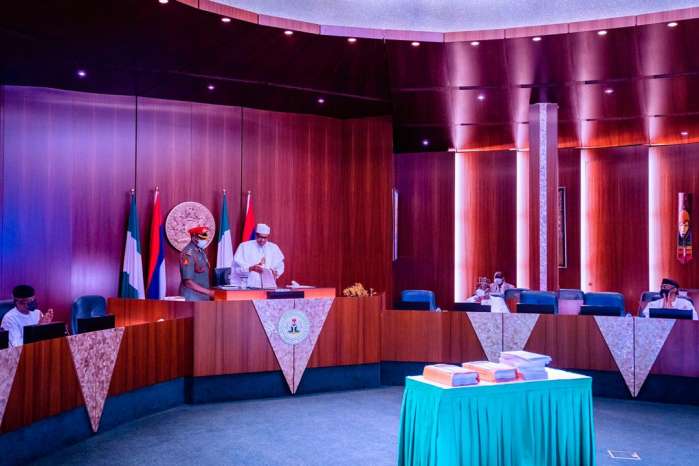 It should be noted that the earlier proposed budget in October was N13.08 trillion by the President. However, the legislator added N505 billion to the proposed budget and finally approved N13.6 trillion (13, 588, 027, 886, 107).
On breakdown, the approved figures proposes N3.3 trillion for debt services and N496.5 billion for statutory transfers. Recurring expenditure was put at N5.6 trillion while fiscal deficit was placed at N5.2 trillion and capital expenditure at N4.1 trillion.
Besides the 2021 Budget, the President equally signed the 2020 Finance Bill into Law.
It was further gathered that President Muhammadu Buhari, will make a New Year Broadcast to the nation on Friday, January 1, 2021 at about 7am.