In a new development, Thirty-five new cases have been reported as of Thursday evening, April 16th by the National Centre for Disease Control.
This new update was released on their Twitter page, the NCDC reports that there's thirty five new cases in Lagos, Oyo, Kano, and FCT.
Their tweet reads,
19 in Lagos
9 in FCT
5 in Kano
2 in Oyo
As at 10:20 pm 16th April there are 442 confirmed cases of #COVID19 reported in Nigeria. 152 have been discharged with 13 deaths.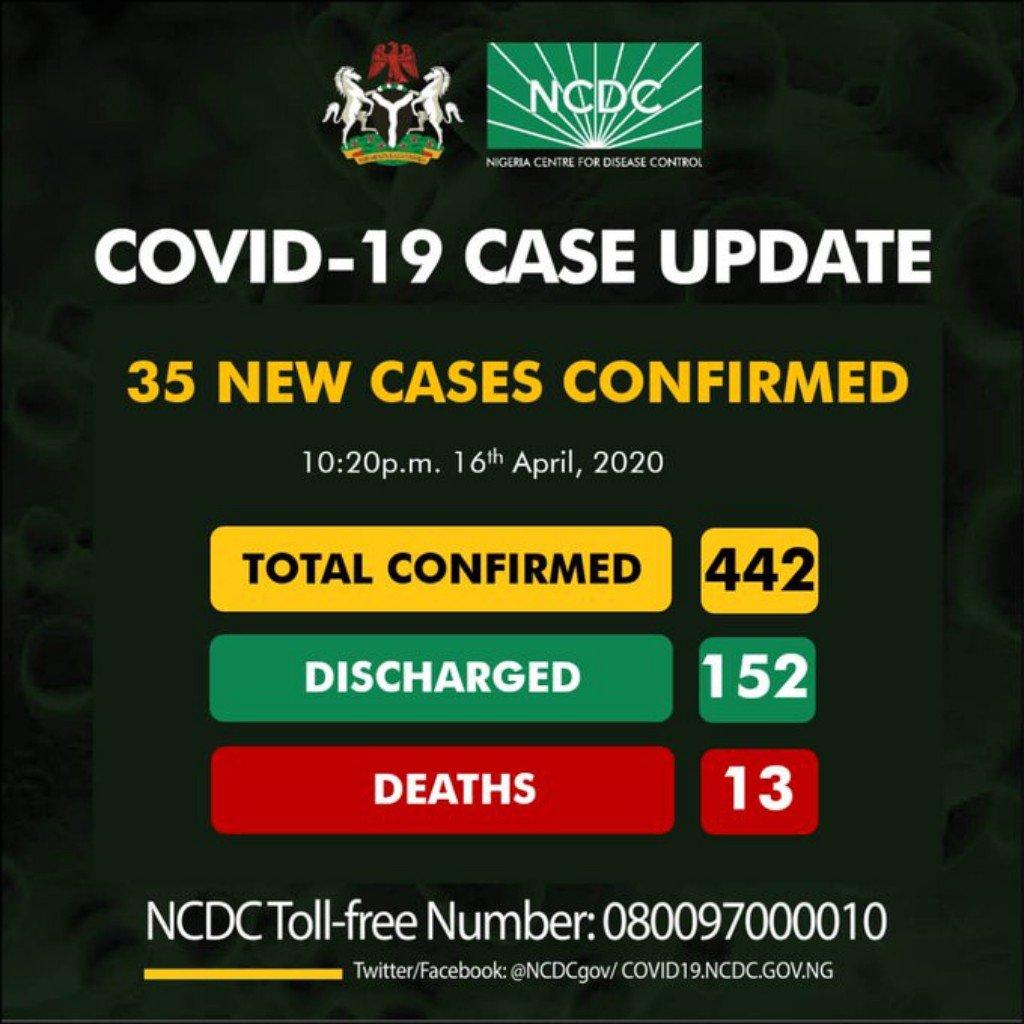 For a breakdown of cases by states-
As at 10:20 pm 16th April, number of states with confirmed cases of #COVID19: 19 + FCT
Lagos- 251
FCT- 67
Kano- 21
Osun- 20
Edo- 15
Oyo- 13
Ogun- 9
Katsina- 7
Bauchi- 6
Kaduna- 6
Akwa Ibom- 6
Kwara- 4
Delta- 4
Ondo- 3
Enugu- 2
Ekiti- 2
Rivers-2
Niger- 2
Benue- 1
Anambra- 1