The Treasury House which is known to be the office of the Accountant General situated in the Federation in the Federal Capital Territory, Abuja was gutted by fire this morning Wednesday April 8th.
According to several reports, the fire began from the third floor, razing the building upwards including the Accountant General's office and most of the important offices.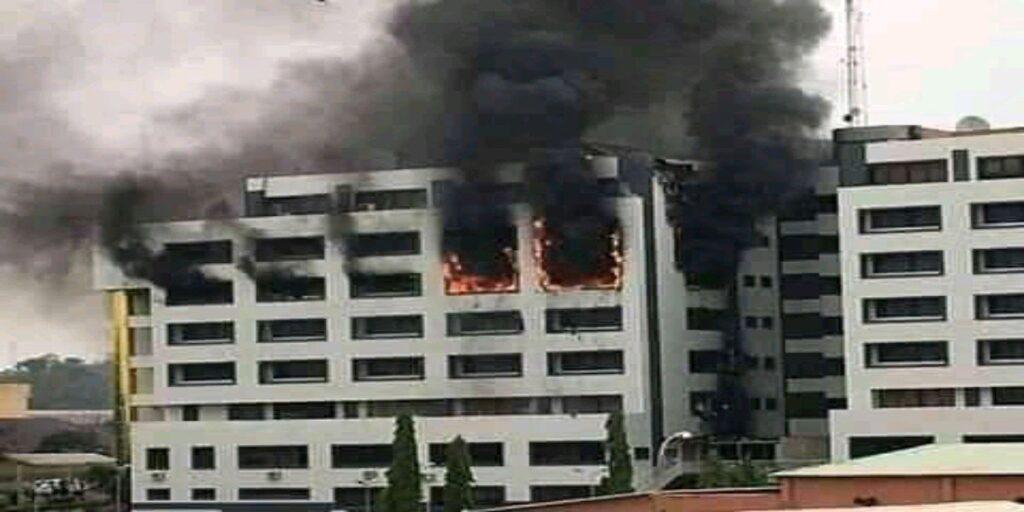 Meanwhile, the cause of the fire is yet to be known. Nigerians have flooded social media to accuse the government of carelessness and a reason to defend their actions of stealing money donated by the elite in a bid to battle Coronavirus.
See some photos below;