According to strong rumours, the Alafin of Oyo, identified as Oba Lamidi Adeyemi III has reportedly sent one of his wives, Olori Badirat Ajoke, packing from the palace over alleged adultery with popular singer, Kwam 1 de ultimate.
CHIRP TELEVISION went on Twitter to break the news. It wrote "Meet Olori Badirat Ajoke the youngest of ALAAFIN of Oyo's wives sent out of the palace yesterday on allegations of having adulterous affairs with KWAM 1"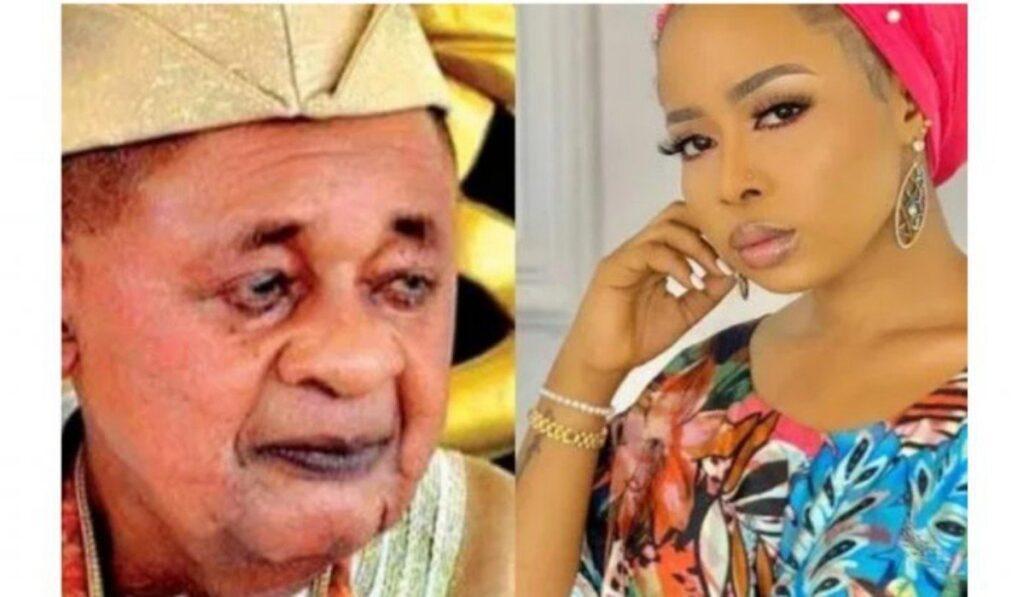 Meanwhile, Nigerians came for the Oba in the comment section of the post for "keeping young girls as wives"
Report has it that it was alleged that Badirat Ajoke, the youngest wife cheated on him with Kwam 1 which spurred him into chasing her out of the palace as a result.
You can read up some reactions below;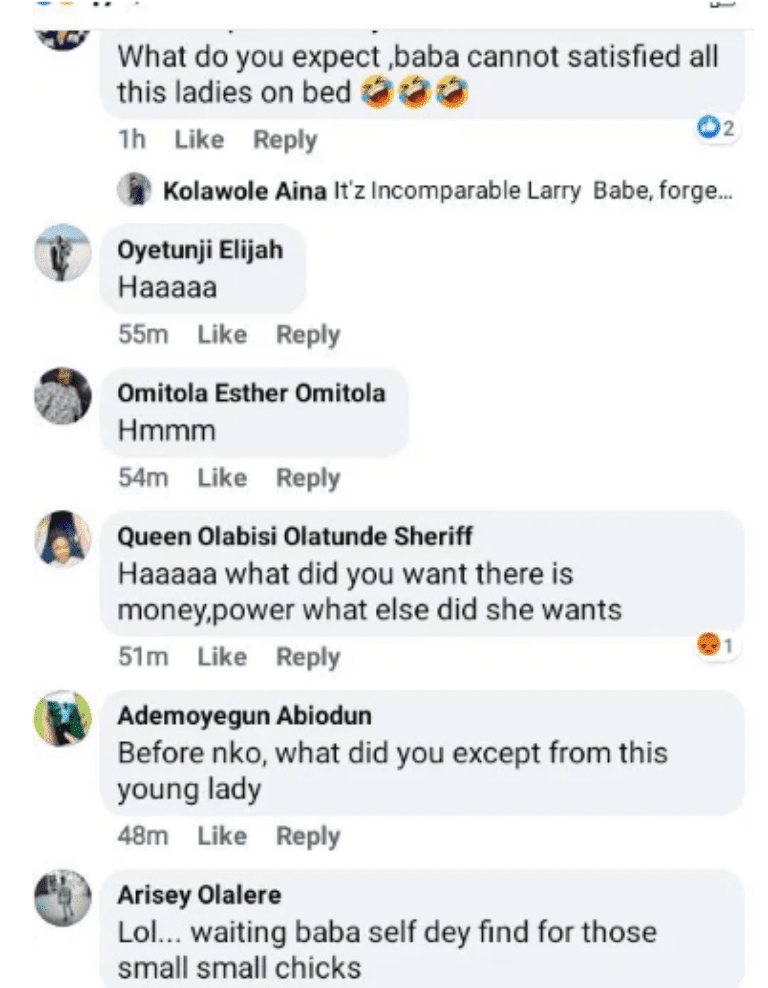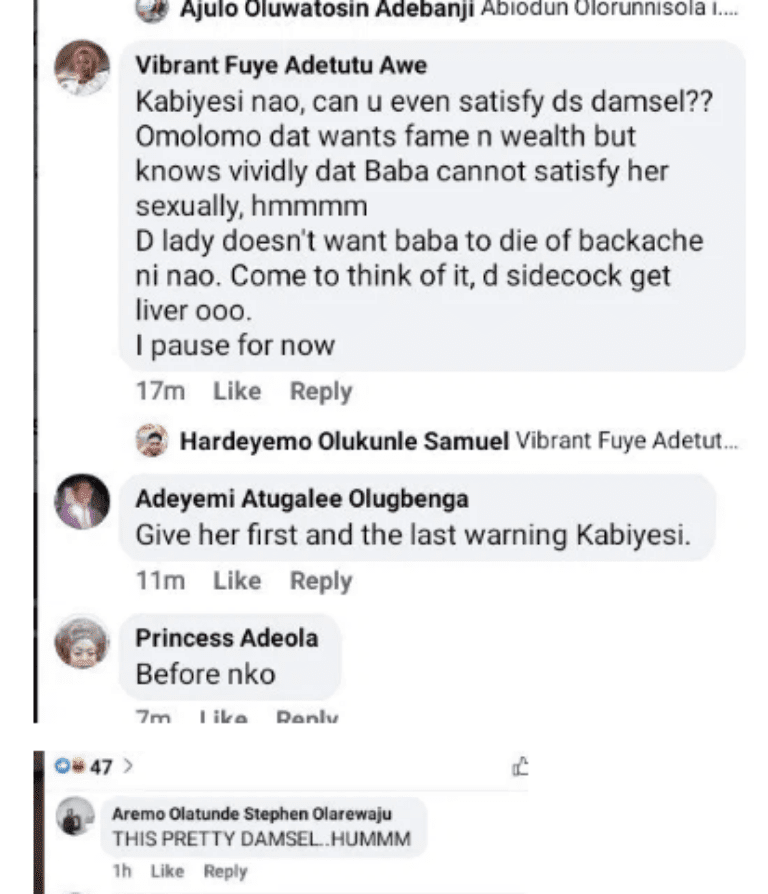 One Ademoyegun Abiodun wrote: "Before nko? What did you expect from this young lade"?
Arisey Wrote: "LOl.. Wetin baba self dey find for this small small chicks"
One Adeyemi wrote: "Give her first and last warning Kabiyesi"
See reactions on Twitter below;
One Ayo FBI wrote: "Kwam 1 is one of the most Shameless old men who doesn't know he's shameless because he has been enabled far too long. What do you expect when women who worked hard for their own money go on their knees to spray him their hard earned money just because he shouted Yasin 1000times?"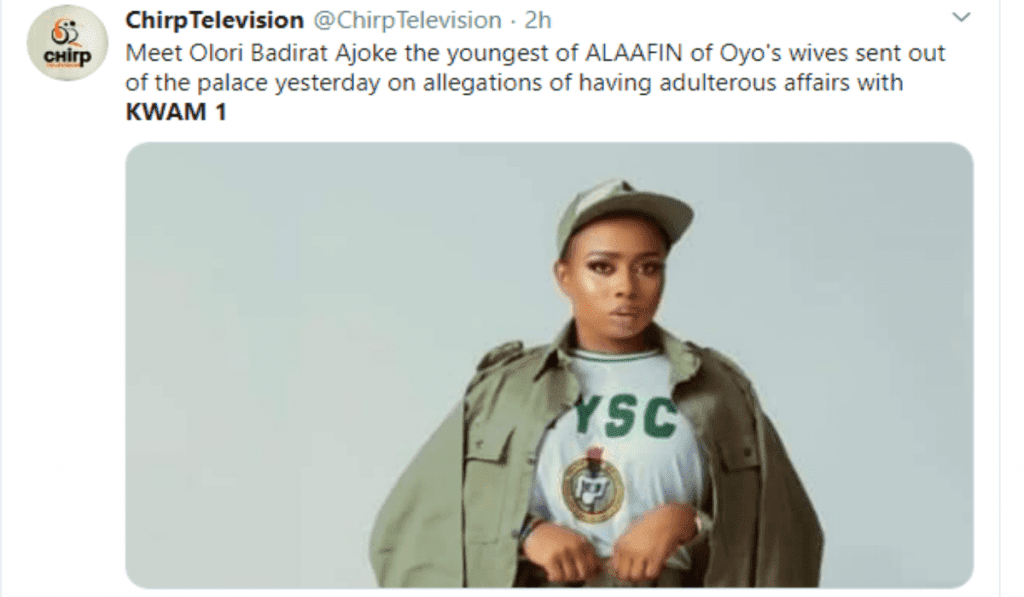 One Oluwasegun Hassan wrote: "Kwam 1 is a chronic womanizer. And this is not about him being a star and an artiste. If other women just want to have his name, what about the married women and his relatives he once slept with?"