An angry man has destroyed statues of Virgin Mary while insisting that the statue of the Virgin Mary is an idol and not a true image of the mother of Jesus Christ.
According to the angry man, he claimed that Jesus Christ gave out warnings to Christians to keep away from worshipping or making graven idols and images.
The angry man further went on to quote Micah 5:13 which says "I will remove your Idols and sacred pillars from your midst, you will no longer worship what your own hands have made, Says the Lord of Host".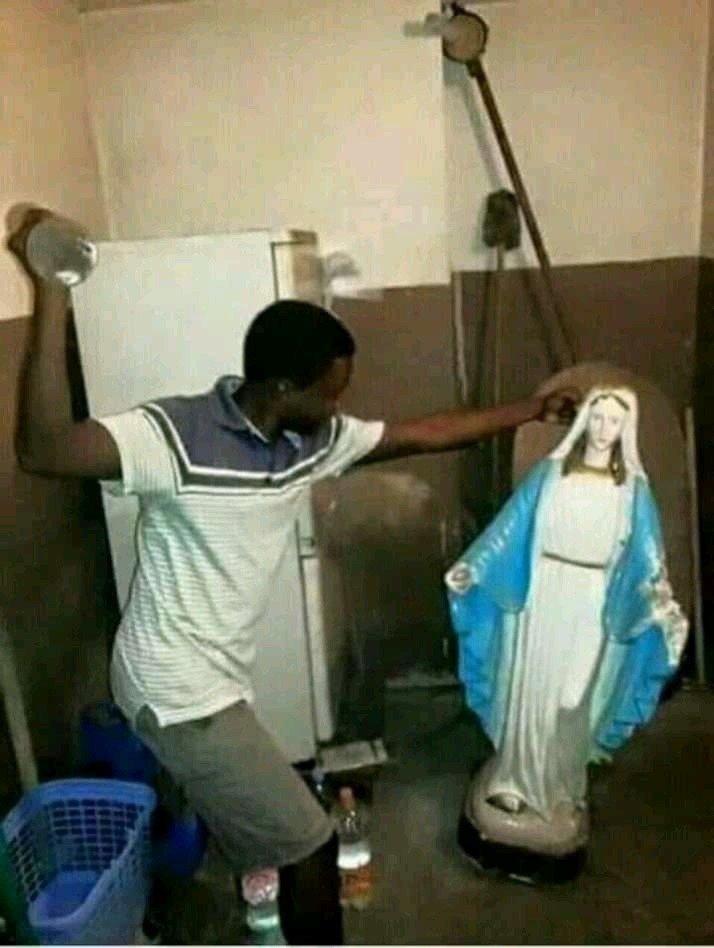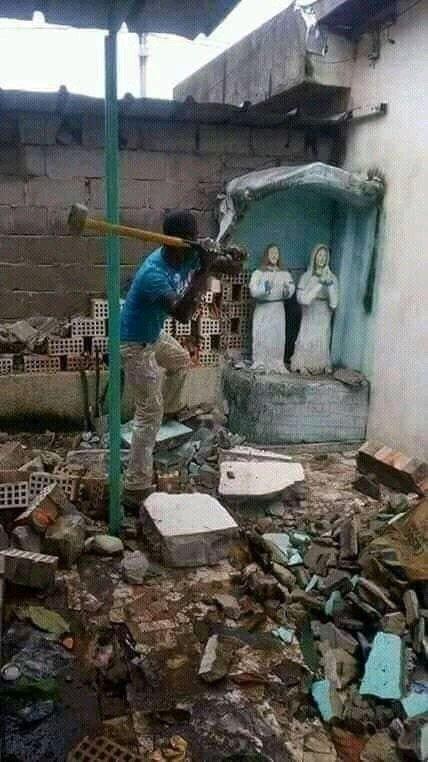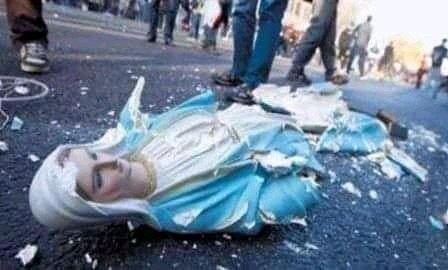 Unsurprisingly, a majority of Christians have castigated the actions of the man who destroyed the statues of the Virgin Mary. As we all know, the Virgin Mary statue can be found in Catholic churches around the world.
According to the Catholics, they do not worship the Virgin Mary statue, but they honour her and not the statue. Images and Statues have been an olden form of worship in the Catholic Church as they help Catholics remember and paint a picture of what Jesus and his mother, Virgin Mary looks like.
The angry man destroyed the statue of the Virgin Mary while failing to realize that the statue is not being worshipped but used to signify the appearance of the mother of Jesus in spirit.