Are you curious about the best and worst places to live in Lagos? Here is a comprehensive list to help you make the best decision.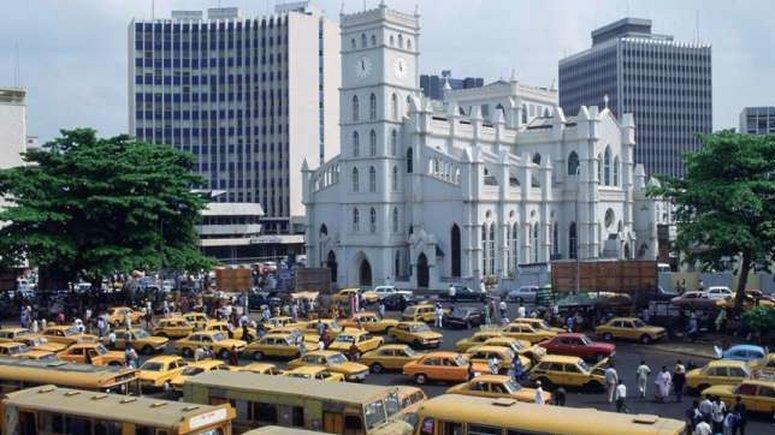 For the past three years, Lagos ranked amongst one of the worst places to live globally. We all know that Lagos is one of Nigeria's most populous cities with a population of over 21 million people. Lagos has one of the worst transportation situations in the world, and there are hundreds of dangerous alleys and streets as well. However, not everywhere in Lagos is terrible. Therefore, in this article, we will look at some of the best and worst places to live in Lagos.
Read more: Nigeria Number Plate abbreviations and meaning
Best Places to live in lagos
1. Ikoyi
Ikoyi is one of the best places to live in Lagos. Nevertheless, Ikoyi is an affluent neighborhood. If you have the money to spend, this is the ideal place for you. There are lots of excellent schools and hangout spots. Ikoyi is also peaceful and quiet and unlike what you can see in many other areas in Lagos. The crime rate here is too meager.
2. Yaba
Yaba is a suburb in Lagos Mainland. It is best known for its business activities. The Federal Neuro-Psychiatric Hospital Yaba (Yaba Left or Yaba Psychiatric Hospital) is also located at this location. Most people refer to Yaba as the Silicon Valley of Nigeria because the majority of internet start-ups were created here. Yaba has some excellent public schools and is very affordable. Some of the schools you can find here include Yaba College of Technology, Nigerian Institute of Medical Research, University of Lagos, and the Queens College
3. Ikeja
Ikeja is also known as the central business hub in Lagos. The government house and many other government parastatals are located here. The Government Residential area and several national companies are also housed in the location. So, it's a pretty safe and affordable environment for your family.
4. Magodo
Magodo lies on the outskirts of Lagos in Kosofe Local Government Area, Lagos. It is close to Ojodu Berger and Ikeja. Nevertheless, Magodo houses some of the most affluent people in Lagos. Living here means you can embrace the city's top recreational centers. Magodo is a pretty safe place to live in Lagos.
5. Iyana Ipaja
Iyana Ipaja is located in Alimosho Local Government Area in Lagos State. Areas around include Egbeda, Ikeja, Agege, Akowonjo, and Abule Egba. Here, you will find affordable homes for the low and middle class. Iyana Ipaja has its share of criminal activities, but it is somewhat small. Nevertheless, the cost of living is cheap, but you should also know that there is a high concentration of traffic jams in the area.
5. Lekki – Ajah
Lekki is another area known for its affluent neighborhood. There are many incredible benefits to reside in the region. From excellent schools to job opportunities, medical facilities, and friendly residence, you wouldn't want anything else. However, you must know that the cost of living, especially accommodation expenses in the area is very high.
6. Surulere
Surulere is a decent place to live in Lagos. It houses the Lagos National Stadium and connects the island to the mainland. Surulere also boasts of vibrant nightlife, among other things. However, traffic is also a problem in the region, but if you want to get one of the cheapest lodgings, this is a safe spot.
7. Ogba
Ogba is one of the best places to live in Lagos, especially if you want affordable homes. Ogba is easily accessible and quiet when compared to places like Mushin. Ogba also has its share of markets, hotels, and a thriving nightlife.
8. Maryland
Maryland is also a great place to live in Lagos. The area is within the drive to Ikeja and popularly known for the Military Cantonment in the region. There are a few companies around here, and the electricity supply is stable. Whether you are a low, average, or high-income earner, Maryland has something for you.
9. Festac
Festac Town is a federal hosing estate named after the acronym, FESTAC, which signifies the Second World African Festival of Arts and Culture. Festac is also known for its historical hotspots as well as supermarkets, health centers, banks, and many more. It's a great place to live, but you should be quite careful about the area you choose.
10. Apapa
Apapa houses diverse shipping, clearing, and transportation companies. The city is near the mouth of the Lagos Lagoon and a Local Government of its own. Apapa is both a commercial and residential zone and has its share of criminal activities. However, there are many safe regions in the area.
Worst places to live in lagos
8. Mushin
Mushin is a densely populated suburb community in Lagos. The problems in this area are poor sanitation, inadequate housing, and overcrowding. You should also know that most commercial enterprises are located in the region. Mushin does have popular bars and hotspots, but you should avoid the area except for short visits. Besides, Mushin is also a dangerous place at night.
9. Ajegunle
Ajegunle could serve as the number one spot for criminal activities in Lagos. A slum neighborhood severely highlights the level of poverty and hardship in Nigeria. The area combines sewers, indiscriminate garbage dumps, and a broad mix of criminals from diverse ethnic groups to create a jungle of some sort. Ajegunle is indeed one of the worst places to live in Lagos.
10. Ikorodu
Ikorodu is located close to the Lagoon and bounded by Ogun State. The community is known for its cult and communal clashes, as well as riots and kidnappings.
11. Mile 12
Mile 2 is a spot known for its share of thugs that function mainly at night. Killings, violence, and the entire works are a problem in this location. At night, snatching mobile phones from commuter's on-board buses and cars is a thriving event. Nevertheless, there is the famous Mile 12 market, which is one of the biggest (and filthiest) markets in Lagos. Traffic congestion is also a problem in the Area.
12. Fadeyi
Fadeyi is an infamous neighborhood known for armed robbery, mugging, and a host of other criminal activities. Fadeyi does have some livable areas, but the city so unpredictable that visitors usually avoid the region.
13. Agege
Agege is also one of the worst places to live in Lagos. The area is known for criminal activities like robbery, mugging, and rape incidents. It is also one of the parts of Lagos where cultism is a menace and widely known for its hard-drugs markets. However, you should know that Agege does have a few industries, such as the Popular Aluminum Village, in its vicinity.
In addition, there you have it, some of the best and worst places to live in Lagos. However, you should remember this; Lagos has its fair share of homes for high, average, and low-income earners. Your budget will certainly determine the area you can pick. Nevertheless, for safety's sake, try to up your budget, so you can get a home in a functional neighborhood in Lagos. Due to the bubbling economy in Lagos, with careful planning, you can make a decent income to get an excellent residential spot in the state.