According to NCDC, 14 new cases of Coronavirus have been confirmed in Nigeria: 2 in FCT, 12 in Lagos.
Of the 14, 6 were detected on a vessel, 3 are returning travellers into Nigeria & 1 is close contact of a confirmed case.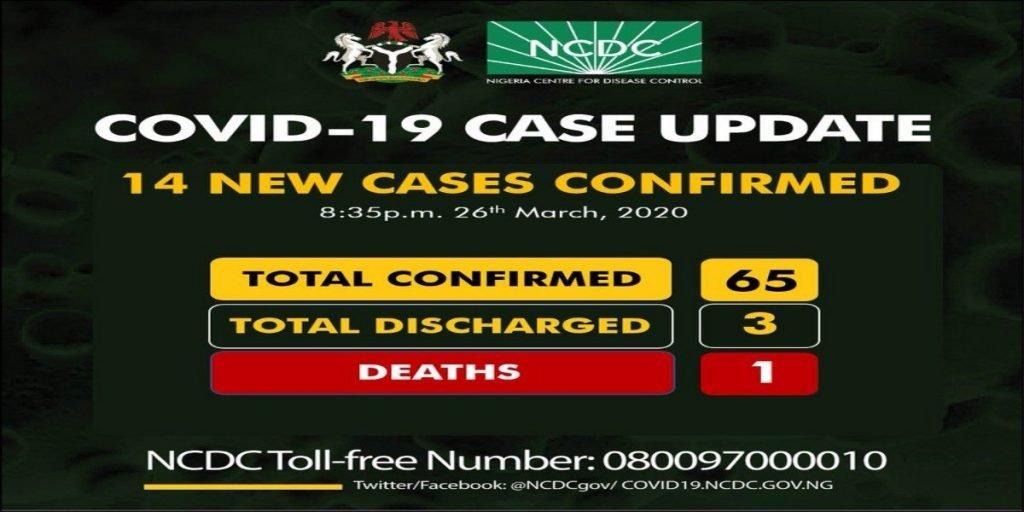 As at 8:35 pm today 26th March, there are known to be 14 new cases. It is expected that the number is likely to rise in the coming days.
The current numbers of confirmed cases, the discharged and the number of deaths can be found below.
65 confirmed cases
3 discharged
1 death
See the tweet by NCDC below: