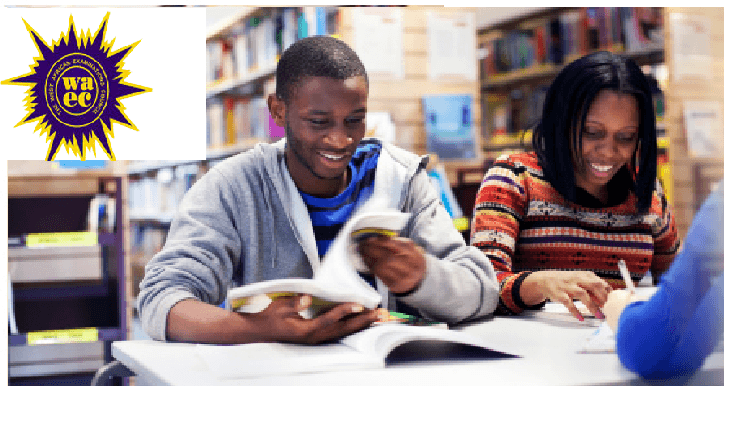 How to Check WAEC Result 2019 Online
This is a simple guide on how to Check WAEC Result 2019 Online. The West African Examinations Council (WAEC) have officially released the May/June WASSCE 2019 result. According to the examination body, over 1.6M candidates sat for the May/June WASSCE 2019 in Nigeria.
In this article, we'll be showing every participant how to Check May/June WASSCE 2019 result. This is a big relief for those candidates who need the result for 2019/2020 admission into tertiary institutions. WAEC was established as far back as 1952 and tasked with conducting examinations and awarding certificates required in public interest within English-speaking West African countries.
How to Check WAEC 2019 result
Below you will find a simple guide on how to WAEC Result 2019
Make sure you get the WAEC result e-PIN voucher card either from any WAEC office or any accredited centre. You can also get the result card from most cyber-cafe shops albeit at a more expensive price.
Then visit the WAEC official website www.waecdirect.org/
On the left-hand side of the homepage is the "Result Checker" section.
Input your 10-digit WASSCE Examination Number. The number usually consists of the 7-digit centre number and 3-digit candidate number. e.g 4323225673
Input the 4 digits of your Examination Year e.g 2019
Select the type of Examination. In this case, it will be "School Candidate Results".
Then enter the Personal Identification Number (PIN) on the e-PIN Voucher.
Enter the serial number on the e-PIN Voucher.
Press on the "Submit" button and wait for the results window to come up with your result.
Please note that a candidate can only check his/her result with the e-PIN voucher card for a maximum number of five. After exhausting this time, the candidate will be required to purchase another e-PIN voucher card to check his/her result for the sixth time.
How to Check May/June WAEC 2019 result through SMS
Candidates can check their result through SMS without having to visit the WAEC website.
The e-PIN voucher card will still be required for this method.
Send an SMS in the format below:
WAEC*ExamNo*PIN*ExamYear to short-code 32327. This method is for Glo, MTN, and Airtel subscribers. For example, your SMS will look like this WAEC*4250101001*123456789012*2019
4. Please ensure there is no spacing in the message and adhere strictly to this format. After sending the message, wait for your result to be delivered to you via SMS.
5. Note that this method will cost you thirty naira (N30) only.
I Am having problems checking my May/June WASSCE 2019 Result
Candidates that are having problems checking their result through both methods are required to send the following details; error message displayed, examination number, type of exam and year of exam to customersupport@vatebra.com for verification and assistance. Or visit any WAEC office nearest to you.
List of WAEC Offices in Nigeria
Below are some of the WAEC office in major cities within Nigeria;
WAEC International Office
3 Watchtower Avenue,
Onipanu, Somolu, Lagos
Private Mail Bag 1076. Yaba, Lagos, Nigeria
Tel: (234-1)-5820266, 5820704, 7915675, 7914351-6
Fax:(234-1) 5820265
Email:waechqrslagos@yahoo.com
NIGERIA National Office
21, Hussey Street, Yaba;
Private Mail Bag 1022, Yaba, Lagos.
Tel: (01) 7305150, 961016, 2136455, 8974569
Email:hnowaeclagos@yahoo.co.uk
hnowaeclagos@waecnigeria.org
Abuja Zonal Office
Secretariat Road,
Gwagwalada,
P.M.B 67, Garki,
Abuja-FCT.
Tel: 09-4832969; 4836173
Email: waecabuja@yahoo.co.uk
Benin Zonal Office
Exams Council Avenue
Off Benin-Auchi Road
(Opp. Water Reservoir)
P.M.B 1234,
Benin City,
EDO STATE.
Tel: 052-875481; 876483; 875484
GSM: 08025383319
Email: waecbenin@yahoo.com
Enugu Zonal Office
22, Aguleri Street,
Independence Layout,
PMB 1040, Enugu,
ENUGU STATE.
Tel: 042-823384, 823375-9
Email: waecenugu1@yahoo.com
Ibadan Zonal Office
1/3 Akintoye Adesina Way, Ijokodo,
PMB 5260, Ibadan,
Oyo State.
Tel: 02-8104370; 8101058; 8101084; 8707227; 2007079; 2008394
Email: zcwaecibadan@yahoo.com
Ikeja Zonal Office
Plot 18,18 & 20, Ijaye Road,
Ogba Estate,
P.M.B 21582,
Ikeja,
Lagos State.
Tel: 01-7731743, 8939438, 8939460
Email: zcwaecikeja@yahoo.com
Jos Zonal Office
Yakubu Gowon Way,
Along Buruku Road,
P.M.B. 2251, Jos,
PLATEAU STATE.
Tel: 073-461847; 463684
GSM: 07030131944
Email: waecjos@yahoo.com
Kaduna Zonal Office
Zaria Road,
Adjacent Kano Post Office,
P.M.B. 2135, Kaduna,
KADUNA STATE.
Tel: 062-889257
GSM: 07028351188
Email: waeckaduna@yahoo.com
Source: Phonecorridor