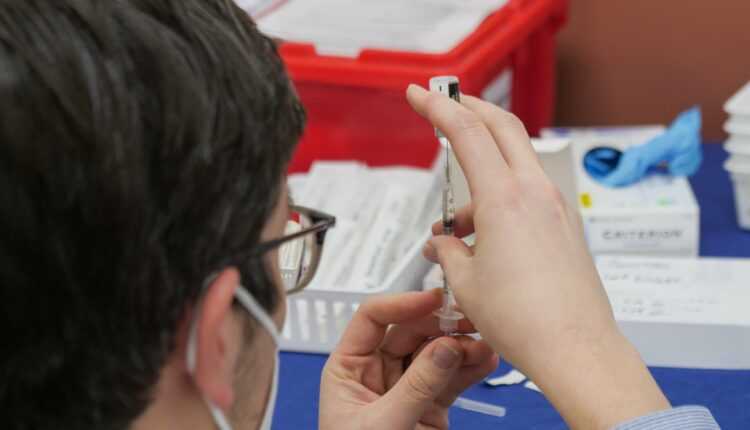 How To Register And Be COVID-19 Vaccinated In Nigeria
Are you longing to know how to register and be COVID-19 vaccinated in Nigeria? Do you have questions such as when the COVID-19 vaccine will be available in Nigeria? Then this article is your ultimate guide. Let's dive in!
The fight against the dreaded COVID-19 is taking a new turn worldwide, and Nigeria is not left behind. The introduction of the vaccine against COVID-19 has begun in most countries. The Nigerian government has also put things in place to ensure that its citizens get vaccinated against the dreaded COVID-19.
This article would show you how to register and be COVID-19 vaccinated in Nigeria—itching to know more? Then read on!
Commencement Of COVID-19 Vaccination In Nigeria
On Friday, 5th March 2021, the Nigerian government commenced the vaccination of its citizens against COVID-19.
The Nigerian government decided to kick off the vaccination process beginning with health workers. They started with health workers because the health workers are always the frontliners when attending to the seek or infected.
The COVID-19 vaccination exercise started on Friday at the Abuja National Hospital. Cyprian Ngong, a medical doctor, was the first person to receive the first dose of the COVID-19 vaccine, among other health workers that also receive their own jabs. 
The vaccine is called the Oxford AstraZeneca vaccine. The vaccines were about 4 million doses delivered to Nigeria through COVID-19 Vaccines Global Assess Facility (COVAX). The 4 million is just the first batch of the total 16 million promised to be sent to Nigeria. The rest would be sent in a couple of weeks.
The vaccine arrived almost one year after the first case of COVID-19 was recorded in Nigeria. The COVID-19 cases have risen in the country to over 155,000 cases,, and about 1,900 deaths have been recorded. So, the commencement of the COVID-19 vaccination is a welcome development to the health of Nigerians.
Who is eligible to be COVID-19 vaccinated?
The Nigerian government plans to vaccinate about 109 million Nigerians within the next two years. It is only individuals above 18 years and pregnant women who will be eligible to receive the COVID-19 vaccination.
The Executive Director of the National Primary Health Care Development Agency (NPHCDA), Faisal Shuaib, explained that the Covid-19 vaccination would be in four phases.
Phase one will begin with the health workers and frontline workers, which include COVID-19 rapid response team, laboratory workers, police officers at border posts, petrol station workers, and strategic leaders.
Phase two will include adults that are 50 years and above and people with comorbidities within the ages of 18 – 49.
Phase three will include people in states/LGAs with severe disease burden that missed phase one or two.

Phase four includes other citizens of Nigeria as the vaccines become more available.
How To Register And Be COVID-19 Vaccinated In Nigeria
The National Primary Health Care Development Agency (NPHCDA) has opened its registration portal for all eligible Nigerians to register and be COVID-19 vaccinated. Visit the NPHCDA registration portal to begin your registration to become COVID-19 vaccinated in Nigeria.
To register for the COVID-19 vaccination, visit their website: nphcda.gov.ng and then click on Covid-19 Vaccination e-registration. 
To ensure a smooth roll-out of the COVID-19 vaccine, the Nigerian authorities launched the T.E. A.C.H. Strategy and Electronic Management of Immunization Data (EMID). The strategy T.E.A.C.H. stands for traditional electronic assisted concomitant house-to-house registration.
Requirements For Registration | What do you need to fill the COVID-19 vaccination form
To register to be COVID-19 vaccinated in Nigeria, some requirements are needed from you. They are:
Full name
Phone number
Date of birth
Email address
Sex
Residential address including states
LGA of residence
Ward of residence
Identification card
You will also need to upload your photograph, fill in a date you will prefer to get vaccinated.
You will be asked also to input a code, and after that, you will receive a message that the registration process is completed. A vaccination ID will also be given to you.
The message you will receive after you must have completed your registration will be like this:
"Registration Completed! Your Vaccination ID is:………Your data is successfully received.
That When you have filled the form and completed all the prompts, you will receive an SMS or email sent to you shortly, which contains your vaccination number and other instructions.
Frequently asked questions becoming COVID-19 Vaccinated.
1. Does vaccination prevent infection?
The short answer is No. Vaccination for any disease only prevents you from becoming seriously ill. Many people assume that vaccination will act as a shield, blocking the virus from infecting cells altogether. The truth is vaccine only protects from the disease and consequences of becoming infected, but it will not stop the infection. Plus, every person's immune system is slightly different, so when vaccines offer 95% effectiveness, it usually means 95% of people who would have gotten ill if exposed to the virus before – will not get sick. The remaining 5% of vaccinated people who get exposed to the virus may get sick but would be extremely unlikely to be hospitalized.
2. Does infection always mean transmission?
Generally, vaccination doesn't prevent you from becoming infected. Still, it will also reduce the number of viruses coming out of the mouth or nose -a process called shedding – and shorten the time it takes to shield the virus. This means, when you shed less virus, you may be less likely to transmit it to someone else. A recent study of 2,897 vaccinated people shows that these people were less likely to infect others. But this shouldn't mean that you shouldn't practice COVID-19 hygiene protocols after receiving the vaccines, as researchers don't presently know where the cutoff for the coronavirus is. So CDC recommends that people should continue social distancing and wearing masks after becoming vaccinated.
3. Will, the vaccine give me COVID?
No, the vaccines do not contain a live COVID-19 virus. It only includes every component needed to build a protective immune response against coronavirus.
4. Will the COVID-19 vaccine make me test positive?
A COVID-19 vaccine will not affect the effects of a diagnostic COVID-19 test.
5. Will the vaccine fight against new variants of the coronavirus?
New variants of the coronavirus have emerged, and some studies show that some vaccines may be less effective than specific variants, such as the B1351 variant in South Africa. Some variants are also more infective than the early variants of the SARS-COV-2, and other variants are more transmissible. However, some vaccines can protect against becoming dangerously ill from the infection, although it also means that the vaccines may offer 50 to 60% protection which represents about 40% of vaccinated people may have strong enough infection to cause moderate illness.
Now, you know how to register and be COVID-19 vaccinated in Nigeria. So, you can visit the NPHCDA website to begin your registration. Do note that Nigeria, will be the third African country to receive the vaccine under the COVAX scheme after the Ivory Coast and Ghana. According to the government, the vaccines will be administered without charges, and the country may receive over 16 million free doses from COVAX in the coming months. 
I hope this article was helpful. Please, share your thoughts and views at the comment section below.