In a recent video shared on Twitter, Foluke Daramola has debunked rumors of her death.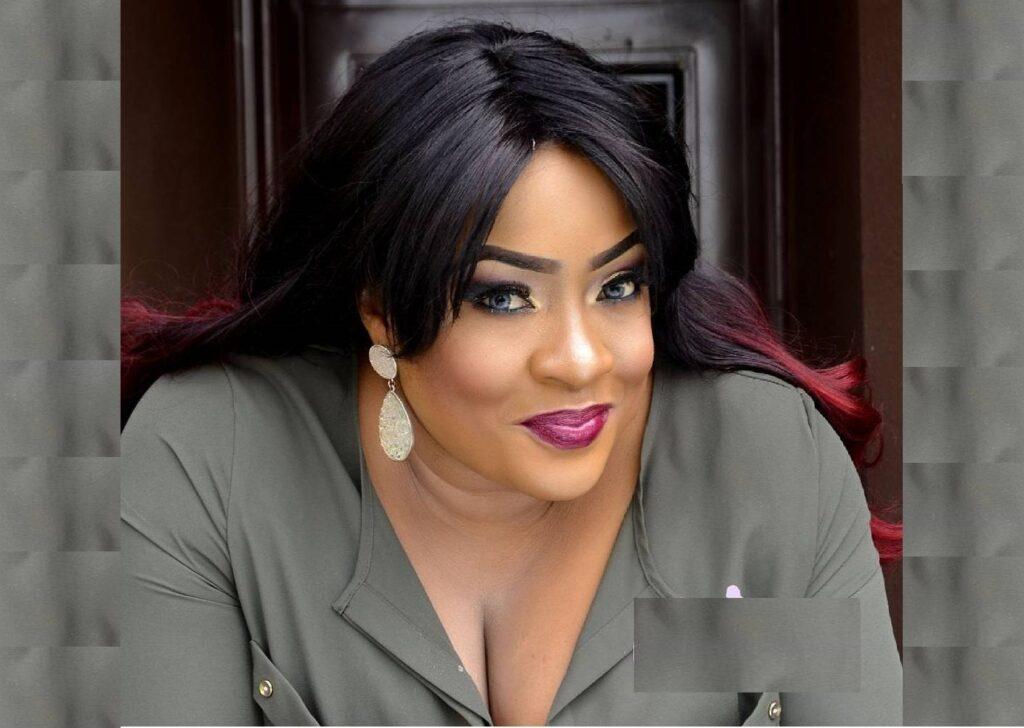 Today, Nigerian Actress, Foluke Daramola took to twitter to lay curses on the perpetrators spreading rumors about her. The new rumors state that the actress, Foluke Daramola is dead. Whereas the actress is very much alive and well.
She equally stated that she has been going out and is not equally sick. Foluke equally stated that she attended a naming ceremony a few days back.
Nevertheless, some Nigerians were equally disturbed about the actress's show of anger. Some stated that dishing out curses was not the best approach to the problem.
Fokule Daramola Rumors
You would recall that the actress has been dealing with a lot of rumors lately about many things. In February, rumors circulated about her impending divorce which she came out to lash out at the writer behind the rumor.
According to the Punch, the actress subsequently lost has 8-week old pregnancy after tackling that story. Her husband equally told the Punch that his ex-wife may be behind the rumors spread about his new wife. He also spoke out about other rumors circulating that Foluke is dating a politician.
"Where is the truth in what was written? The author of the report alleged that Foluke was dating a popular politician. Why didn't he mention the name of the politician and support it with evidence? He also said I used to have seven vehicles but now, I have one. He alleged that Foluke brought bad luck to me. Is that responsible journalism? Many of the things that are being written are demarketing Foluke and it is affecting her psychologically, emotionally and her self esteem. Do they want her to commit suicide? Foluke's mind is out of Nigeria already. If not that she is married to me, she would have relocated out of the country; just like many of her colleagues have done"
Foluke Daramola is a well known Nigerian Yoruba actress with awards and accolades in her belt. She is presently married to Kayode Salako and the couple is blessed with one child.