Few residents of Gbagada in Lagos state were punished earlier today by soldiers after they came out en masse to exercise despite the lock down order given by the Federal government.
The gym enthusiasts who have flouted the stay-at-home order for some days now, eventually met their shameful fate after soldiers stormed their workout session to intensify it by punishing them.
Videos of the gym enthusiasts on the expressway circulated online – Twitter user @Engr_Series shared a video of residents of Lagos state exercising on the now deserted Ikorodu road.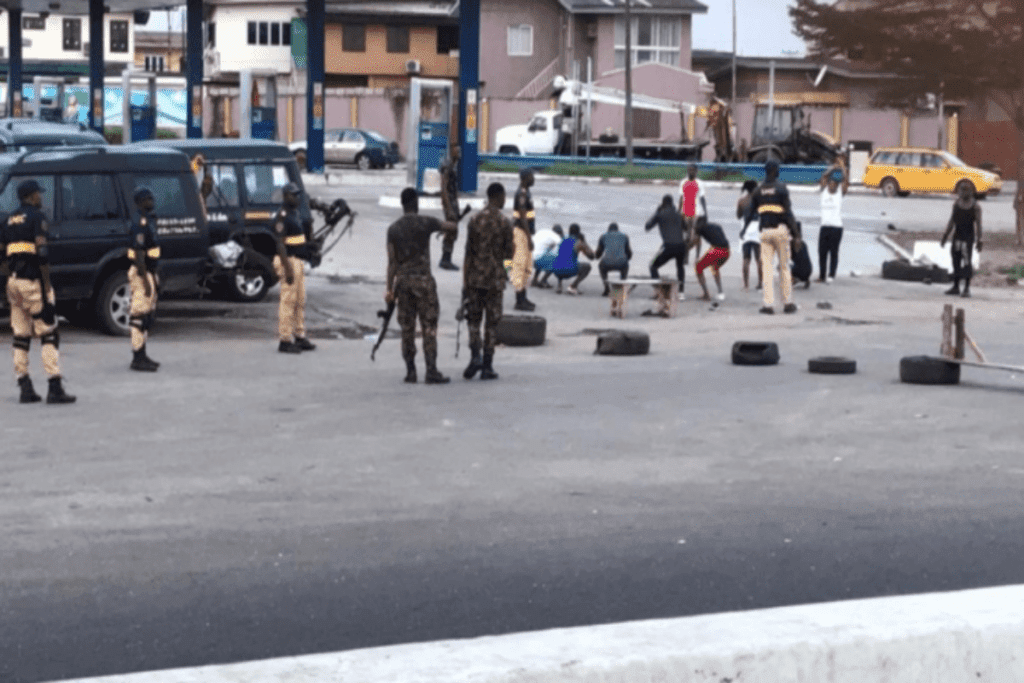 He wrote,
"So much for social distancing. The gym moved to Ikorodu this morning, from Haruna down to Agric busstop… Is this really a lockdown?"