Governor Abdullahi Ganduje of Kano State is not taking the lockdown order given a fews days ago with levity.
Governor Ganduje swung into action yesterday, March 31st, when he was inspecting Kano borders. While the process was ongoing, a truck load of people from Madalla in Abuja, en route Kano was intercepted by him.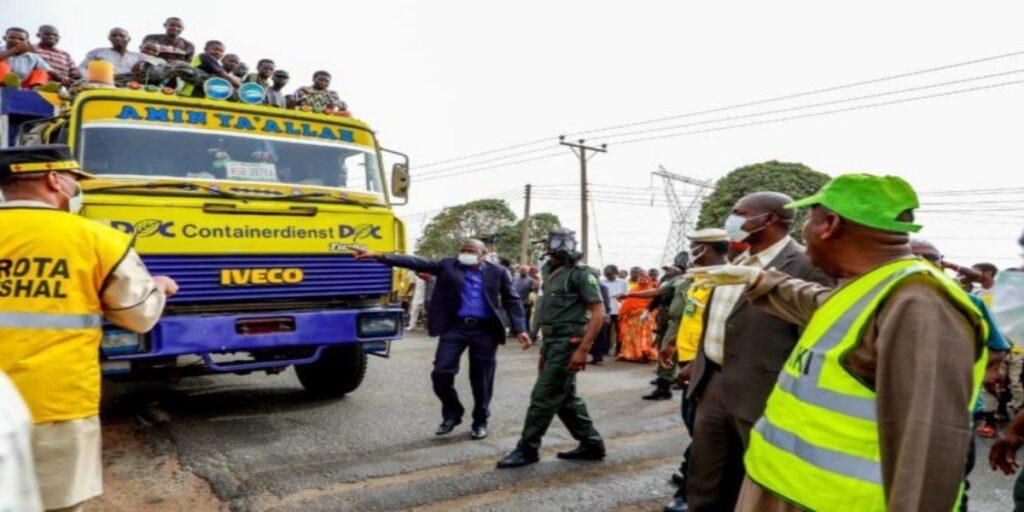 The outcome of the contravention to the closure of Kano borders, the Governor personally escorted the truck to the nearest police station for the law to be enforced.
Also, the Kano State Government is searching and asking for volunteers in the medical sector in order to assist the state to cut short the manpower gap as apart of measures put in place to prepare for an unlikely event of Coronavirus outbreak in the State.
According to a statement released by the Chief Press Secretary to the Governor, the screening of volunteers will commence on April 1st at Giginyu Hospital from 10 am.
"The required volunteer medical and health professionals are: 1. Doctors 2. CHEW (Community Health Extension Worker) 3. JCHEWS 4. Nurses 5. CHO( Community Health Officers) 6. Lab Technicians 7. Lab Scientists 8. Pharmacists 9. Pharmacy Technicians 10. Environmental Health Officers," part of the statement reads.