Babajide Sanwo-Olu, the Governor of Lagos State, demonstrated his compassionate side as he paid a visit to the victims of a tragic train-bus accident. The incident occurred on Thursday morning in the PWD area of Ikeja, Lagos State, when a Lagos State staff bus collided with a train. The impact of the collision resulted in injuries to several individuals.
The Governor visited the accident victims at the Lagos State University Teaching Hospital, where they were being attended to by medical personnel. The sight of the victims in distress, some writhing in pain, was heart-rending, and it stirred the Governor to offer words of comfort and hope to them.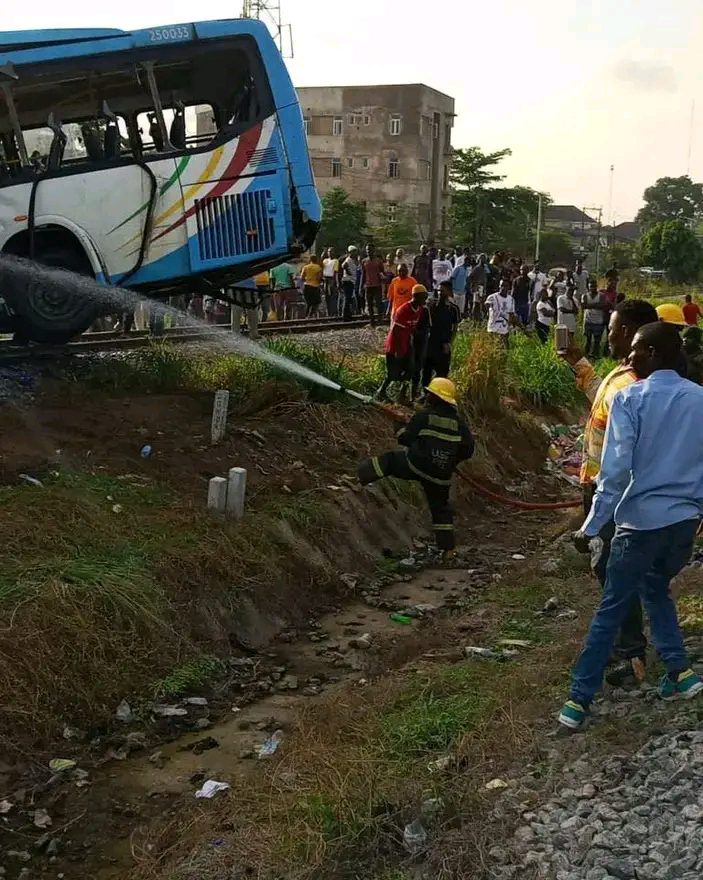 During his visit, Governor Sanwo-Olu empathized with the victims and their families, expressing his deep regret over the unfortunate incident. He promised to investigate the cause of the accident and take steps to prevent such occurrences in the future. The Governor also commended the medical personnel for their prompt response in providing first aid to the victims and assured them of the government's support in providing necessary medical care.
The victims, who were seen outside the hospital, were receiving treatment for their injuries, with some being attended to by family members and loved ones. The video of the scene, which was shared on social media, has since gone viral, eliciting widespread sympathy and concern from members of the public.
In times like these, it is reassuring to see leaders like Governor Sanwo-Olu stepping forward to offer their support and assistance to those affected by tragedy. His visit to the accident victims serves as a reminder of the importance of compassion and empathy in governance, and it reinforces the belief that leadership is about serving the people and ensuring their welfare.