Are you ready to show the world your Xtra-Ordinary side? Do you have big dreams that you want to share with the world? Well, now's your chance! TECNO has created the ultimate platform for you to show off your unique qualities, and the best part is, you could win a brand-new TECNO PHANTOM X2 smartphone just for participating.
So, put on your creative hat, and let's get started! With the help of TECNO's Xtra-Ordinary page and the PHANTOM X2 smartphone, you can create your own personalized magazine cover, showcasing what makes you truly Xtra-Ordinary. And who knows, your entry could be the one that takes home the prize.
Here's how to get started: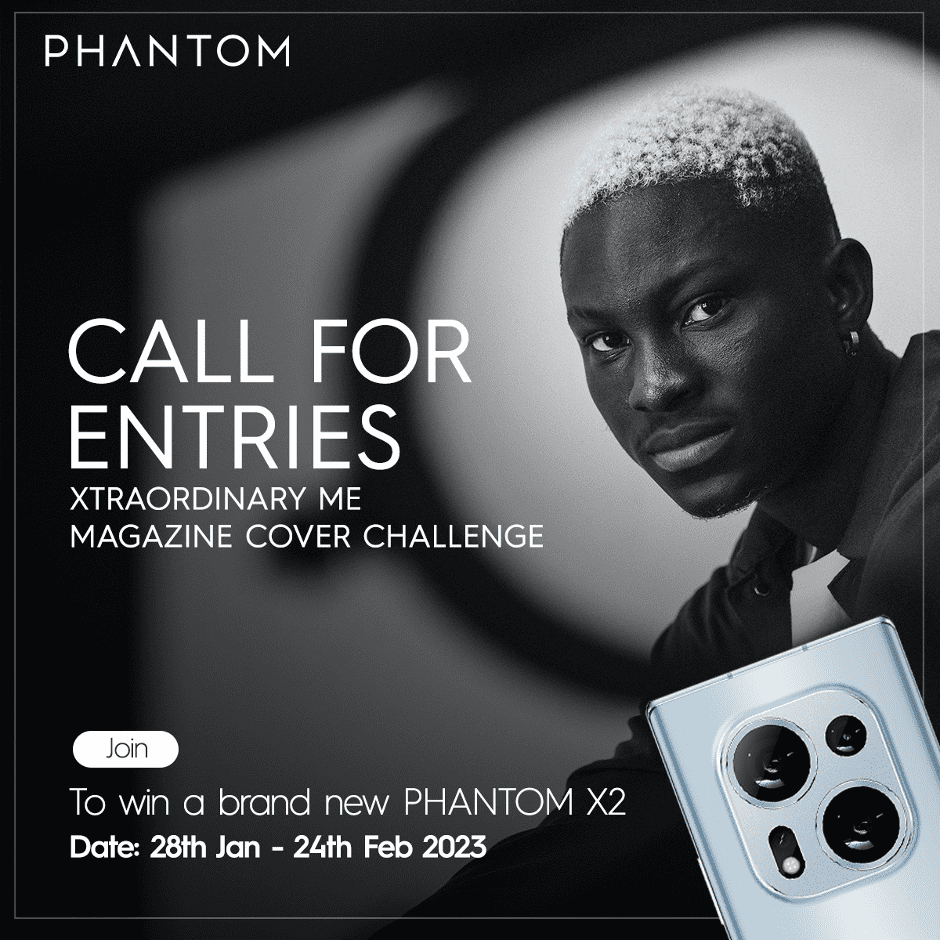 Step 1: Submit Your Entry on the PHANTOM Xtra-Ordinary Page
To get started, head on over to the PHANTOM Xtra-Ordinary page by clicking on this link: http://www.phantommagazines.com From there, you can submit your entry and be part of the contest.
Step 2: Sign Up to Create Your PHANTOM X2 Magazine Cover
Once you've submitted your entry, it's time to get creative! TECNO has provided a variety of templates that you can use to create your own PHANTOM X2 magazine cover. All you have to do is add your image and name to the cover and voila! You've got your magazine cover ready to go.
Step 3: Download and Post Your Magazine Cover
Once you've created your magazine cover, it's time to show it off to the world. Download your cover and post it in the comments section of the PHANTOM Xtra-Ordinary page using the following format: "My TECNO PHANTOM X2 Magazine Cover entry" and a caption telling us in a few words what makes you Xtra-Ordinary, including the hashtags #TheXtraOrdinaryMe and #PHANTOMX2Series.
Step 4: Follow TECNO on Social Media
To qualify for the contest, make sure you're following all of TECNO's social media pages. This will help you stay updated on the latest news and events, and give you the chance to see other amazing entries from participants around the world.
Step 5: Wait for the Weekly Voting Round
Each week, TECNO will select the best entries and put them up for a vote on their social media page. The entry with the highest engagement will be crowned the winner and will be rewarded with a brand-new TECNO PHANTOM X2 smartphone.
So what are you waiting for? Show the world what makes you truly Xtra-Ordinary and join TECNO's #TheXtraOrdinaryMe contest today! And don't forget, terms and conditions apply, so make sure you read and understand them before entering.
Join the movement and take your ambition to the next level with TECNO's #TheXtraOrdinaryMe contest. Let the world know what sets you apart and what makes you truly extraordinary. This is your chance to shine, so don't miss out!