The Nigeria Center for Disease Control, NCDC has announced two new cases of the deadly and rapid Coronavirus in Lagos and Osun state earlier today.
According to NCDC, both new cases of the Coronavirus are returning travellers to Nigeria in the last 7 days.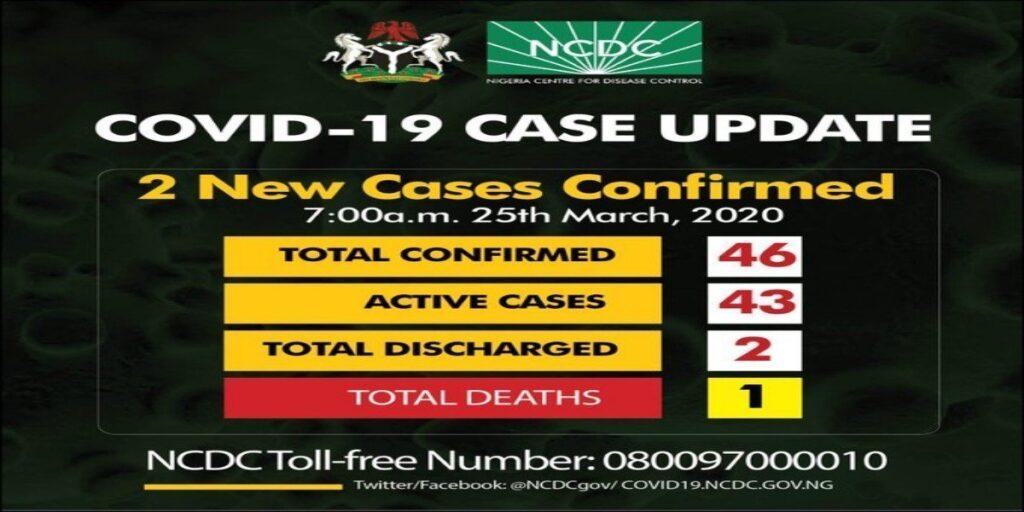 Recall that Lagos State has the highest number of COVID-19 with 30 active cases while the country has a total number of 46 cases.