The Lagos state government has reduced all social gatherings in the state to 20 persons, cancelling its initial order of 50 persons.
The state governor, Babjide Sanwo-Olu had earlier announced that social gatherings including religious gatherings would not be allowed to hold if there are more than 50 persons.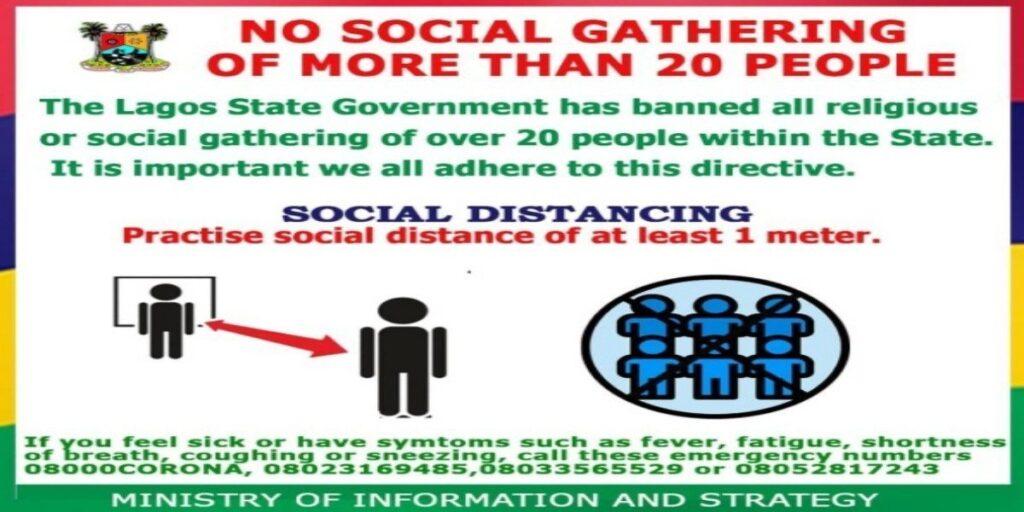 However, in a publication released by the Lagos State Ministry of Information and Strategy, the state government says the approved number for social gatherings has been limited to 20 persons from 50 persons.