There was tragedy in Akure, Ondo State as a pregnant nurse was allegedly beaten to death by her husband.
The 8-months pregnant nurse, Ms. Anya Adaeze popularly known as Mummy David was allegedly beaten by her husband identified as Olabode Oluwasanmi in Akure, Ondo State.
Reports suggest that tragic incident took place last week and the deceased nurse was 8-months pregnant when the domestic violence incident occurred.
According to a report, she had a intense argument with her husband and he allegedly beat her up with an iron rod.
However, the beating was so serious that she was rushed to Federal Medical Centre, in Owo, and upon examination, it was discovered that her uterus had been ruptured.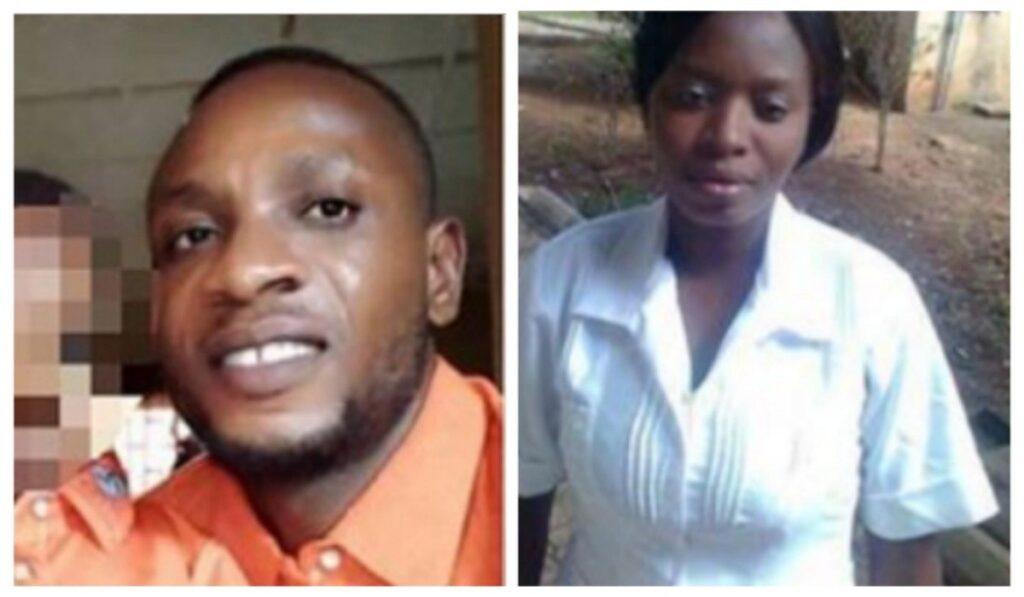 Consequently, an emergency Caesarean section was done to bring out the baby but the baby didn't survive. The nurse was later placed on oxygen and died on Tuesday, April 14th, 2020.
Further reliable report has it that Adaeze, the deceased, who was the breadwinner of the house had allegedly revealed to her colleagues at Federal Medical Centre, Owo about the abusive nature of Olabode before her death.