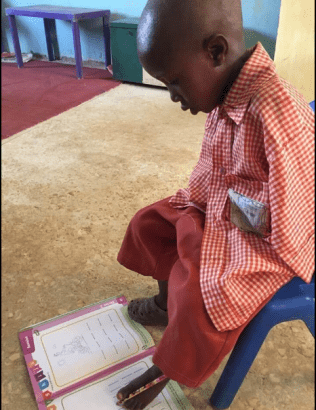 4-year-old boy identified as Abdulahi Umar, is special and talented. Despite being armless, the young Nigerian schoolboy writes with his toes, as he remains determined to get educated and not be an illiterate.
According to reports, Abdulahi Umar was born without hands, and reports also have it that he resisted the efforts by his parents to carry him in a wheel barrow to beg for alms, while insisting on going to school.
With the assistance of Mrs. Habibat Abdulahi, known to be his head teacher of LGEA Central School Nasarawa, Abdulahi is now in nursery one and hopes to continue up until the university level.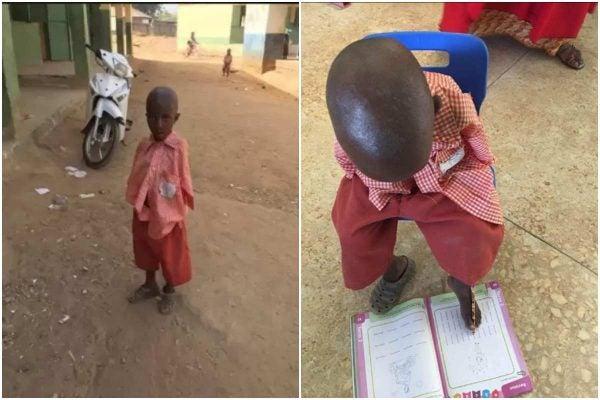 Nigerians are drawing courage from the story of Abdulahi Umar and are now seeing that there is ability in disability.