Minneapolis officer, Derek Chauvin, who knelt on African American, George Floyd's neck till he died, has been arrested and charged with 3rd degree murder, new reports say.
The other 3 officers who stood by and watched are still under investigation, but no charges have yet been filed.
Derek Chauvin, who was fired on Tuesday along with the three other officers involved in the detainment of Floyd, was taken into custody, Friday and faces charges of 3rd-degree murder and manslaughter, Hennepin County Attorney Mike Freeman announced.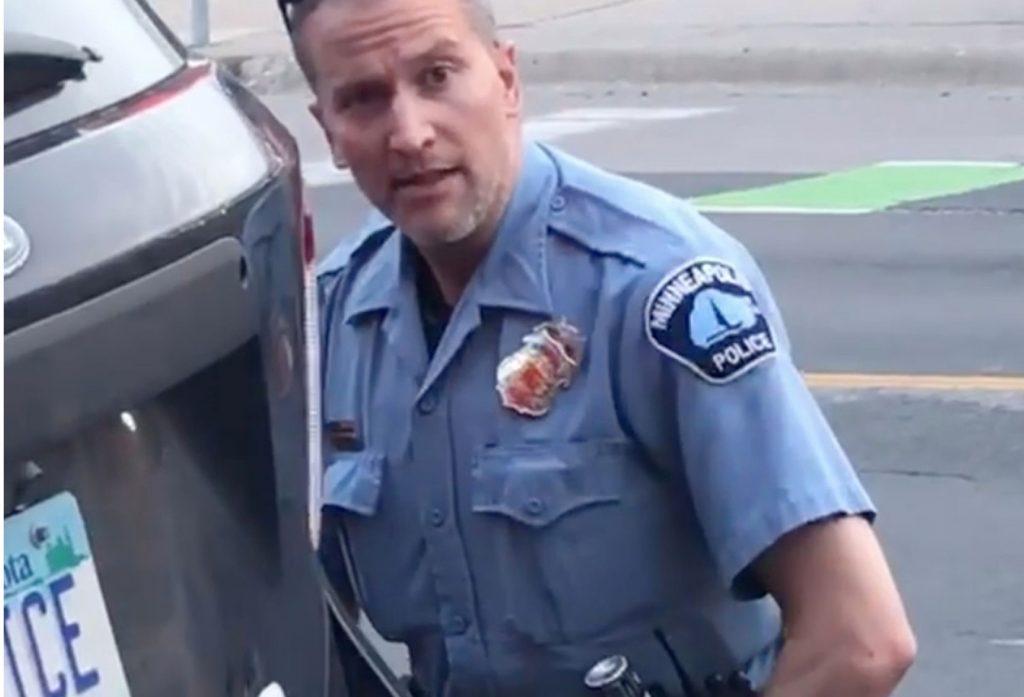 3rd degree murder is a crime committed without premeditation or intention to kill and involves killing another person through inherent dangerous actions and with no regard to human life.
Freeman said he expected more charges to come, possibly against some of the other three officers.
"The investigation is ongoing," Freeman said, "We felt it was appropriate to focus on the most dangerous perpetrator. This case has moved with extraordinary speed."
A day earlier, Freeman had said the case still needed more investigation. However, by Friday, Freeman said enough evidence had been gathered.
"All of that has come together and we felt, in our professional judgement, it was time to charge," Freeman told reporters during a news conference.
The Minnesota Bureau of Criminal Apprehension and the FBI are both investigating Floyd's death.
In a video shared online, Floyd pleaded "I can't breathe" as Chauvin knelt on his neck for about nine minutes on Monday night, May 25.
The police department initially said Floyd "physically resisted" the officers and that he died after "suffering medical distress." However surveillance footage showing the onset of the arrest shows this wasn't the case.
Security footage from a nearby restaurant showed some of the events leading up to Floyd's arrest. The video captures two officers arriving at the scene around 8 p.m., removing Floyd from a car parked on the street, handcuffing and questioning him before eventually walking him across the street as another police car arrives.
Floyd didn't appear to struggle in the video as claimed.
Before the death of Floyd, Derek Chauvin had harmed other civilians and was the subject of over a dozen prior police conduct complaints that resulted in no disciplinary action and one that led to a "letter of reprimand" during his career.
After Hennepin County Attorney Mike Freeman announced Chauvin's arrest, he was asked why the former cop was not arrested and held before charges were filed.
Freeman replied: "This is by far the fastest we've ever charged a police officer."
He added that normally it takes 9 months to investigate.
Freeman wouldn't say if the protests in any way accelerated the arrest. He would not comment on what specific piece of evidence led to Chauvin's arrest but said that his office had reviewed footage of Floyd's death and the officer's body-worn camera, spoken to witnesses and obtained a preliminary report from the medical examiner.
"We have now been able to put together the evidence that we need. Even as late as yesterday afternoon, we didn't have all that we needed," Freeman said.
Freeman said he would not speculate about the three other officers involved in Floyd's arrest but said he anticipates charges.