Nigeria has today announced the third case of coronavirus in the county. Following the new cases of coronavirus in the country, the Federal Government has decided to postpone the event.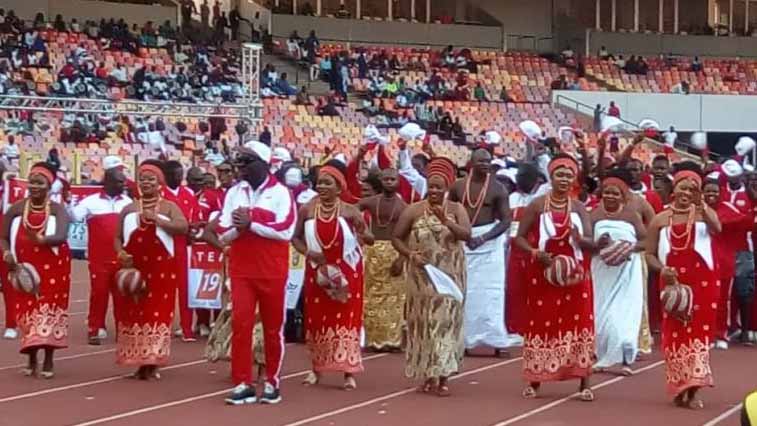 The 20th National Sports Festival was earlier scheduled to hold on from 20 March in Benin City, Edo State. The Nigerian National Sports Festival was today postponed due to fears concerning the growing alarm of the spread of Coronavirus in the Country. In a statement released via Twitter by Sunday Dare, The Minister for Youths and Sports, this official announcement was made.
Petitions for Postponement
Earlier on, there had been petitions by concerned Nigerians for the postponement of the festival. This is because of the increasing issues concerning the raging Coronavirus pandemic.
It was determined that at least over 11 thousand athletes and their officials would be at the event. These numbers do not account for the huge number of individuals from the public that would have likely attended the event. Therefore, the call for the postponement was seen as the best move.
National Sports Festival Postponement
Following these petitions, the minister had released a statement. That the sports ministry was meeting with other stakeholders to determine the next steps towards the sports festival. Shortly after this tweet, he released the official information about the postponement of the event.
He wrote, "President Muhammadu Buhari approves the postponement of the National Sports Festival Edo 2020 as a precautionary move against COVID-19 spread.
"Following the briefing from myself and health Minister, Following the briefing of Mr. President from myself and the Minister of State for Health on COVID 19, Mr. President approved the immediate postponement of Edo Sports festival to a future date."
You would recall that the National Sports Festival is a biannual event designed to showcase Nigeria's best athletes. Thousands of elite and upcoming athletes from across Nigeria are usually expected to participate and compete with one another.