In a new update on their Twitter page, Nigeria Centre for Disease Control on Wednesday confirmed 34 new cases of coronavirus in the country.
NCDC said the new cases were discovered in five different states of the federation.
"18 Lagos, 12 in Kano, 2 in Katsina, 1 in Delta, 1 in Niger," NCDC tweeted.
"As at 11:20 pm 15th April there are 407 confirmed cases of #COVID19 reported in Nigeria. 128 have been discharged with 12 deaths"
"As at 11:20 pm 15th April, number of states with confirmed cases of #COVID19: 19 + FCT"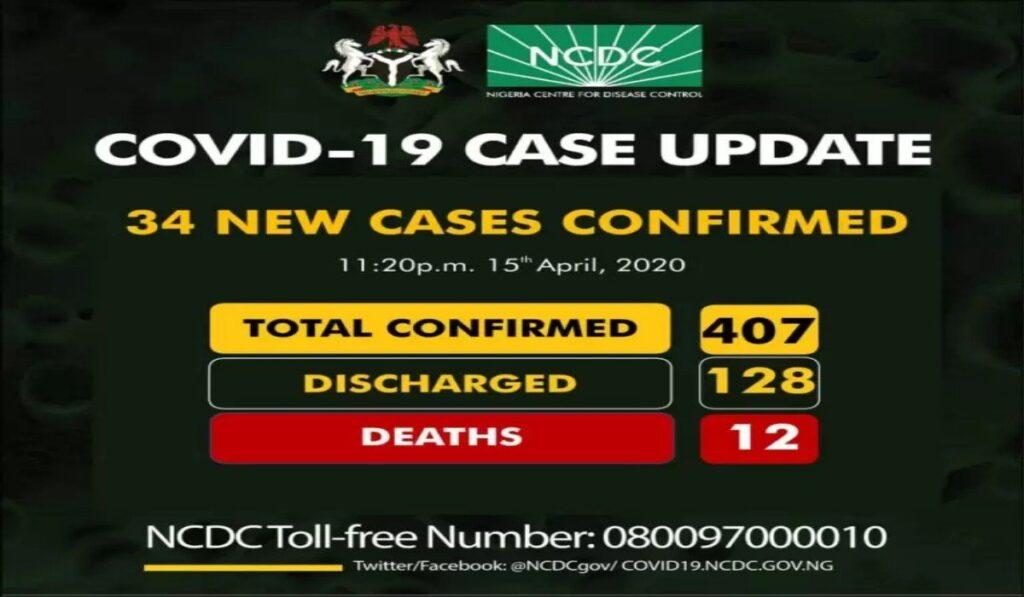 The total cases have now risen to 407 and it may likely increase in the coming days.
The country, especially in Ogun, Lagos and Abuja, are in total lockdown as Nigeria seeks to curb the spread of Coronavirus.