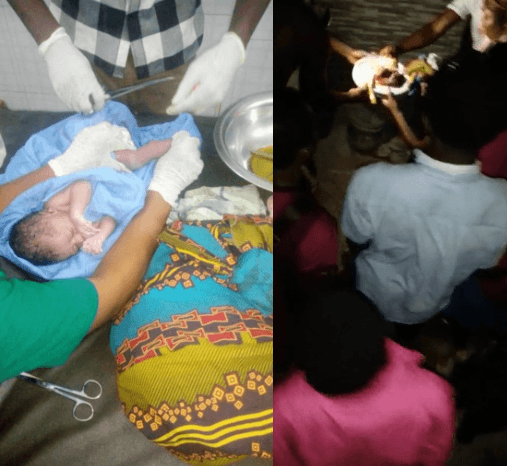 Students of Federal Polytechnic Oko in Anambra state woke up from their sleep to see a shocking sight as they discovered a newborn baby, with her placenta still attached, hanging from the barbed wire of the fence dividing their compound from the empty plot of land close to it.
According to sources, the mother, a student of the school, gave birth to the baby in her boyfriend's room after which they made attempt to throw the baby over the fence into the empty plot of land on the other side. However, their target fell short and the baby got stuck on the fence.
Fed Poly Oko students heard the child's cry and rushed out to save her. They later rushed the baby to Chukwunoso Hospital opposite the main gate of the Polytechnic.
Following investigation, it was discovered that the child's father is a HND 1 student of Public Administration Department. He begged his roommate to allow his girlfriend to deliver the baby in their room so they could carry out their evil plan.
Below is the video from the incident;
When police officers from the Oko police station got to the scene of the incident, the child's father and mother had ran away.