According to the NCDC, four new people have tested positive for the deadly Coronavirus in Nigeria; 3 in Osun and 1 in Ogun state.
As at 11:15 am, on Tuesday March 31st, there are in total, 135 confirmed cases of COVID-19 reported in Nigeria with 2 deaths recorded so far.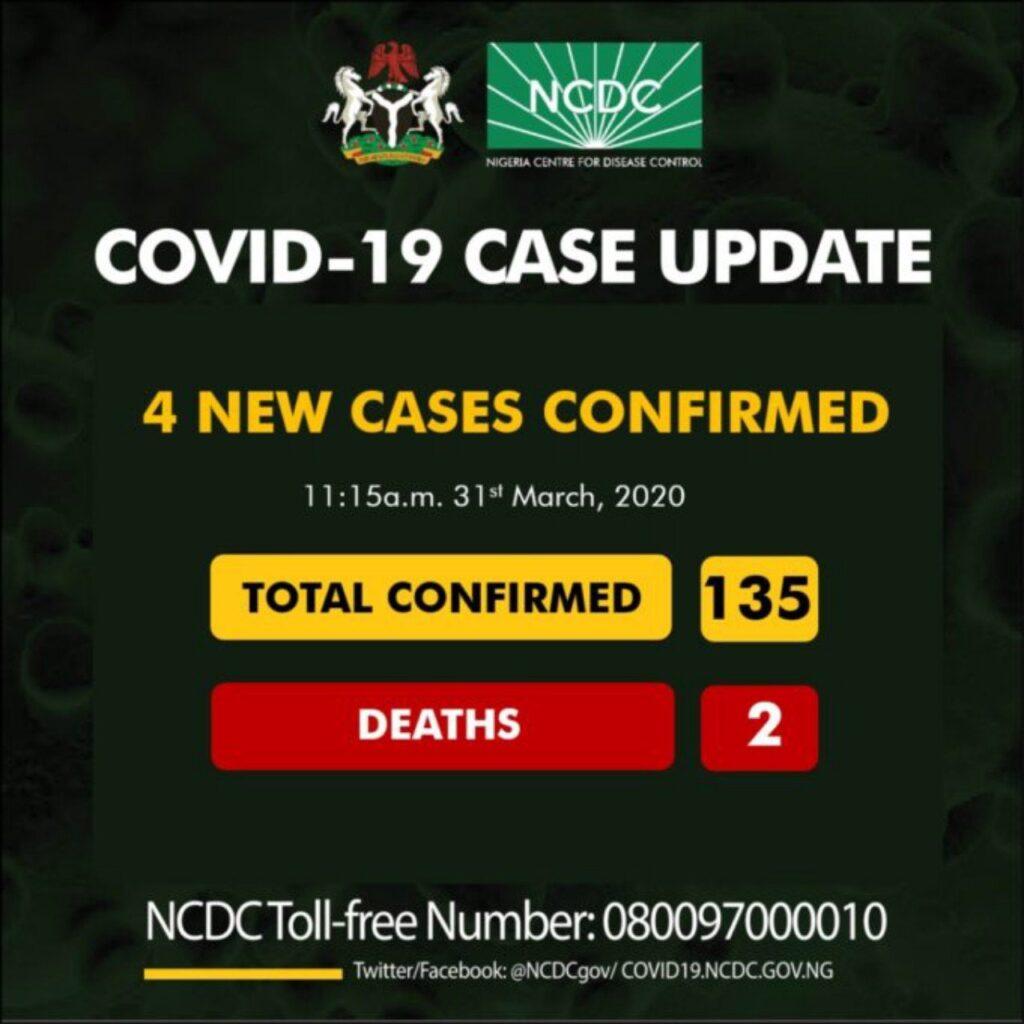 Lagos, Abuja and Ogun State are currently in lockdown as the FG seeks to stop the spread of Coronavirus.
Meanwhile, the current cases per state can be found below;
FCT- 25
Ogun- 4
Enugu- 2
Ekiti- 1
Oyo- 8
Edo- 2
Bauchi- 2
Osun-5
Rivers-1
Benue- 1
Kaduna- 3