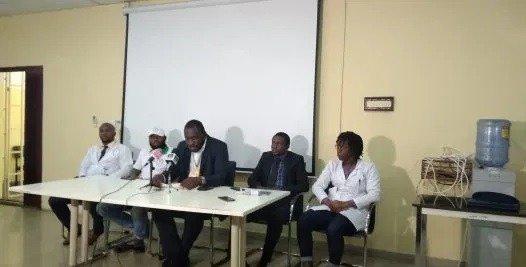 Nigeria's health workers have embarked on a strike in the middle of a pandemic (Coronavirus), reports say.
The Association of Resident Doctors (ARD), Abuja chapter, made their decision known moments after the third case of Covid19 was confirmed in Nigeria's commercial capital, Lagos.
ARD stated that they deliberated extensively on the health threat posed by the coronavirus scare, their work conditions, and patient care before arriving at the "difficult decision."
In a statement signed by the president identified as Roland Aigbovo, the association said the mass action followed the failure of the FCT administration to pay them their important salaries for more than two months.
Mr Roland Aigbovo further said their members have been thrown into financial distress due to the nonpayment of their salaries and despite repeated warnings and ultimatum, nothing has been done by authorities.