In a new development, COVID-19 pandemic has claimed the life of yet another Nigerian man in the United States.
The deceased, identified as one Jonathan Amarachi died after contracting the wide-spreading and deadly virus in New York.
Show Promoter, Paul Okoye also known as Paulo, on Friday night took to social media to mourn the deceased.
MyManWhy??? JonathanAmarachiNewYork RIP CoronavirusWhyWhy?? SoManyThingsWePlanThisSummer Smh GonesosoonBrother"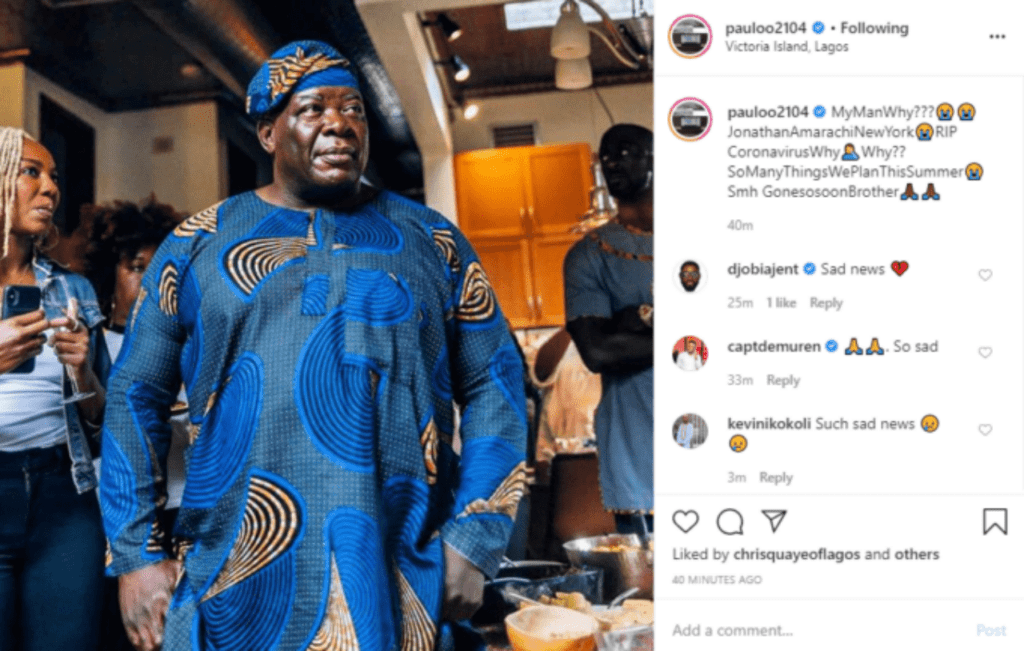 Currently, there's been a total of 17 deaths in Nigeria while the United States has the highest mortality rates from the Covid-19 pandemic with over 37 thousand cases.