Abia State recorded tragedy on Wednesday, 1st of April, 2020, as man was crushed to death by a billboard which fell on him during a storm.
The tragic incident which happened at Osisioma junction, Aba, was also known to have trapped another man said to be presently fighting for his life at a hospital in the city.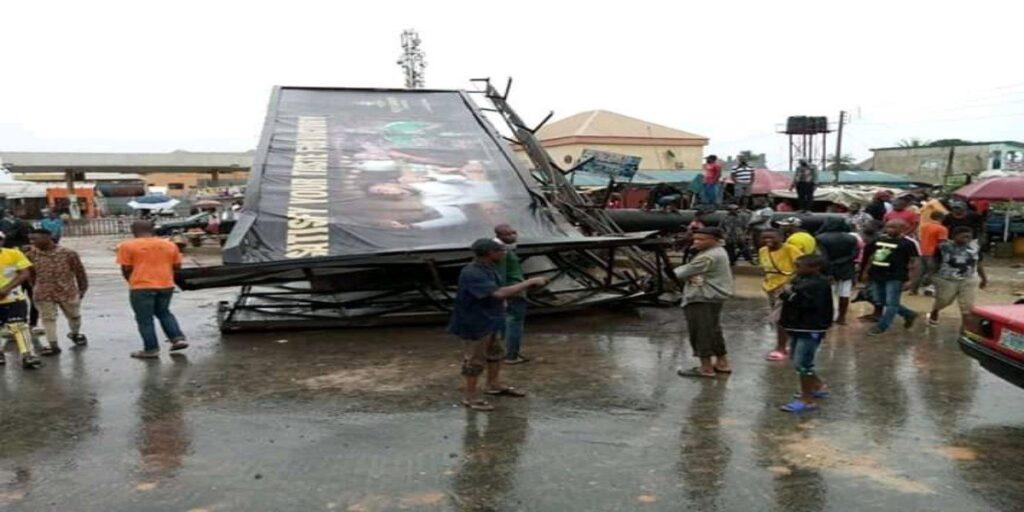 Reports have it that the two men were trapped inside a tricycle under the heavy board before construction workers pulled them out with heavy-duty equipment.
A Twitter user who shared photos from after the accident, wrote,
I just read of an accident at SPAR Calabar.. A structural failure of sorts.. I also find it odd that on the same day and possibly time there was a similar accident in Aba.. Faint billboard falls all of a sudden. Strange!!
See some of the photos below,