The news of the strange deaths emanating from Kano State in recent days is getting out of hands.
According to reports, Kano State experienced a minimum of 23 deaths on Saturday, April 25. Also, in the past few days, Kano reported more than 600 mysterious deaths.
While more fingers are pointing the cause of the deaths to the novel Coronavirus, others are attributing it to a strange disease in the land.
In the past few days, the Kano State Government has launched an investigation to unravel the cause in the state.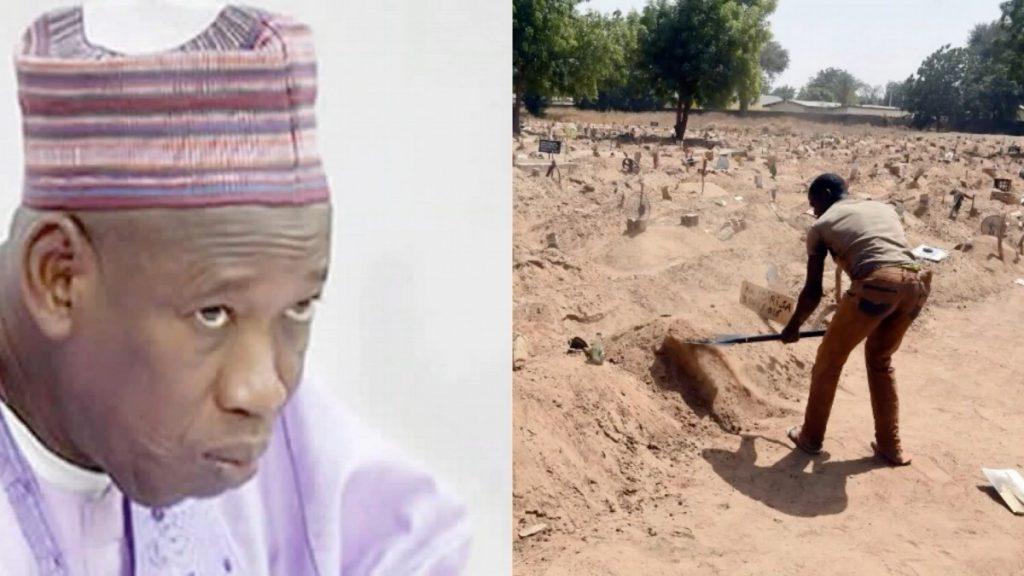 The strange death in question has claimed the lives of top professionals including Ibrahim Ayagi, who was a Kano-based professor of Economics and also a former head of Nigerian Economic Intelligence Bureau.
Others who died from this strange disease in Kano State include the former Grand Kadi of Kano, Dahiru Khadi and the Editor of Kano State Triumph Newspaper, Musa Tijani. The list goes on and on as the state records more deaths on a daily basis.
The Chief Medical Doctor of one hospital in Kano, Abdullahi Wase, meanwhile, has debunked reports that the strange deaths are Coronavirus related. He also said that citizens of the state should not panic about the recent incidents.
Naijaonlineguide also gathered that one of the major problems faced in discovering the cause of the strange death is because of the religious beliefs by Kano residents.
Their belief says that people must be buried within 24 hours of their demise. This has prevented the State from getting access to some of the deads.
This recent news has caused apprehension among Kano residents and Nigerians as a whole.
Below are reactions from Nigerians on Twitter