The Lagos State Police Command have arrested a young man in Ketu area of Lagos State For Defying the Federal Government order to stay at home.
In the video posted below, it is seen that some members of the police force were holding the trousers of the young man as people watched.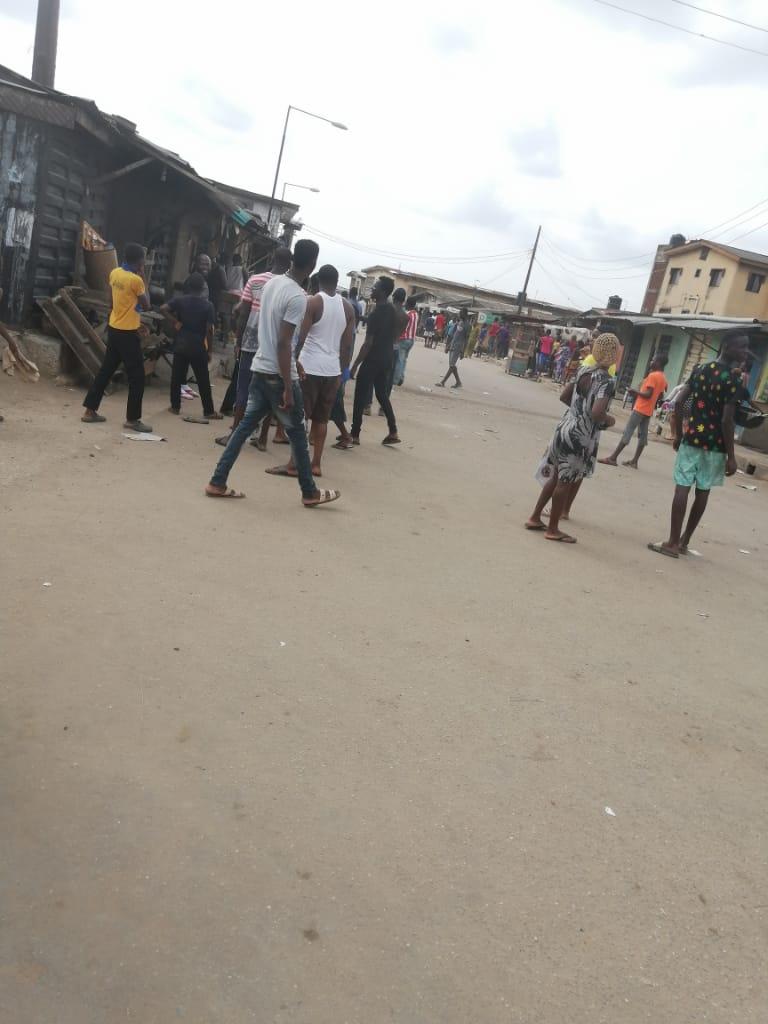 Also, in the video, it is seen that shops were locked and not open as the lockdown has begun in full force.
Recall that the President earlier ordered the lockdown of Lagos, Ogun and Abuja respectively to curb the spread of the Coronavirus.