Over 100 suspects have been apprehended by operatives of the Ogun State Police Command in connection to the robberies, burglaries and cult violence in some parts of the state.
The suspects were nabbed after residents of Owode, Ilepa, Ifo, Arigbajo, Itori, Dalemo, Ijoko Joju, Sango, Ota in Ifo, Agbado-Ijaiye, among other communities in Ifo and Ado-Odo/Ota Local Government Areas of Ogun state, complained and alerted the police of the attacks.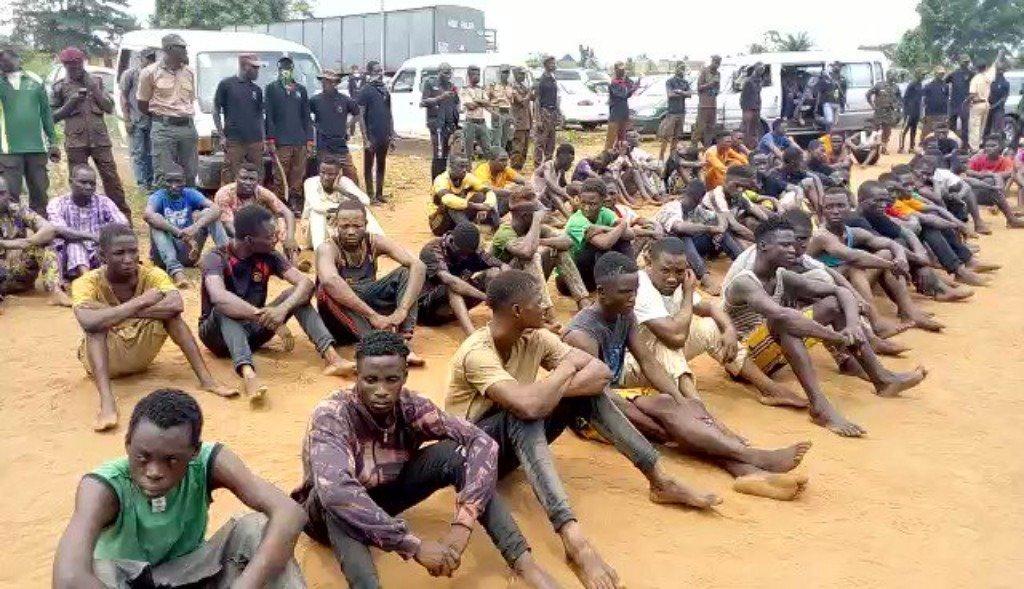 The Ogun state Commissioner of Police, identified as Kenneth Ebrimson linked the attacks to seven rival cult groups. He also said that the police arrested some of the suspects at their hideouts and also recovered some weapons.
The Commissioner said ;
"The genesis of this was from some criminal gangs that engaged in supremacy battle in Ifo and spread to Ado-Odo/Ota Local Lovernment Area of the state.
"It started on April 4, and the command tactical operation arrested some hoodlums and recovered ammunition."