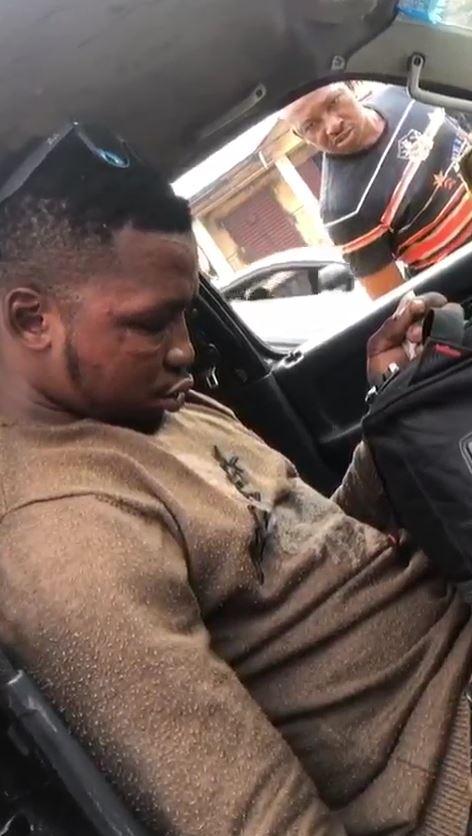 In this content, you will find a video of a guy who went into 'a deep sleep', in the Iyana Ipaja area of Lagos state.
Passengers and driver of the commercial bus made attempt in waking up the said guy with several taps and slaps, all to no avail.
It is not clear if this happened before or after their journey, but a crowd quickly gathered at the scene to try to wake him up.
"Put your hands in his nose first", another concerned passenger told the driver.
"He is breathing, he's just sleeping… he's just high", the driver responded.
This apparently, caused a mild panic at the bus-stop until someone came with water, which woke him up.
"Oga, which kain sleep you come sleep", a passerby inquired after he 'came back to life'.
Watch the video below;