There was a small matter of a natural tragedy as a heavy rainfall in Aba, Abia State, led to a sinkhole appearing in the middle of the road in Ogbor Hill, just after Waterside.
Residents of the locality came out from their homes to see the shocking sinkhole in the residential area.
However, a mini bus had been found inside the hole and residents gathered round the hole in shock as they took on the sight before them.
See more photos below;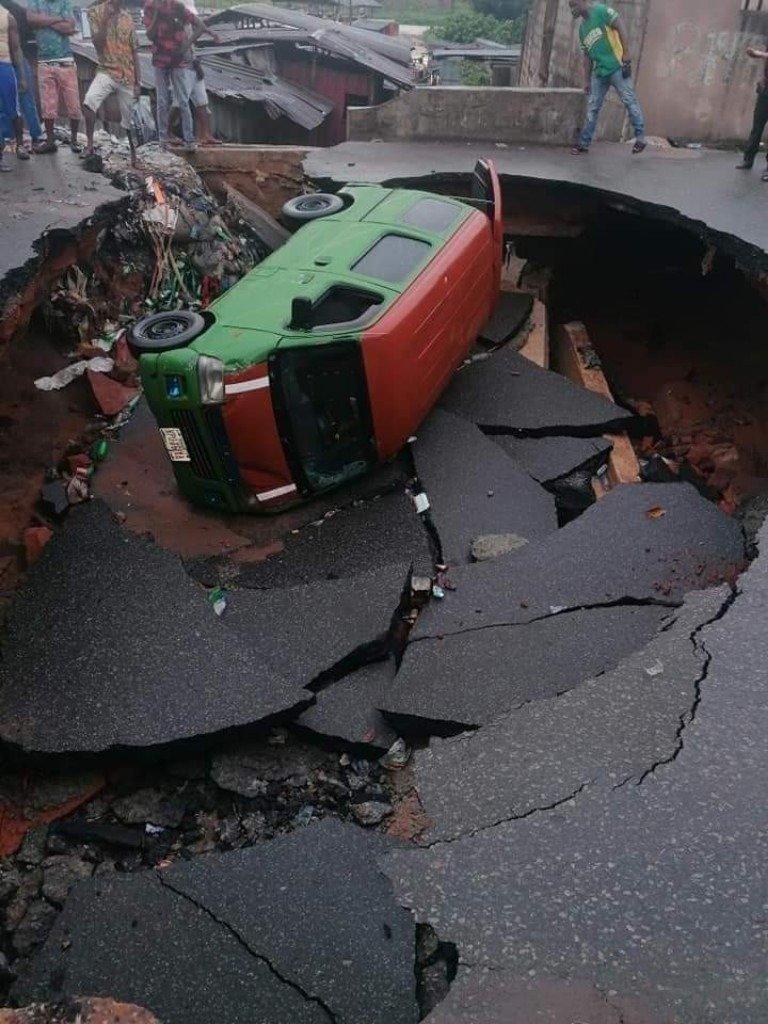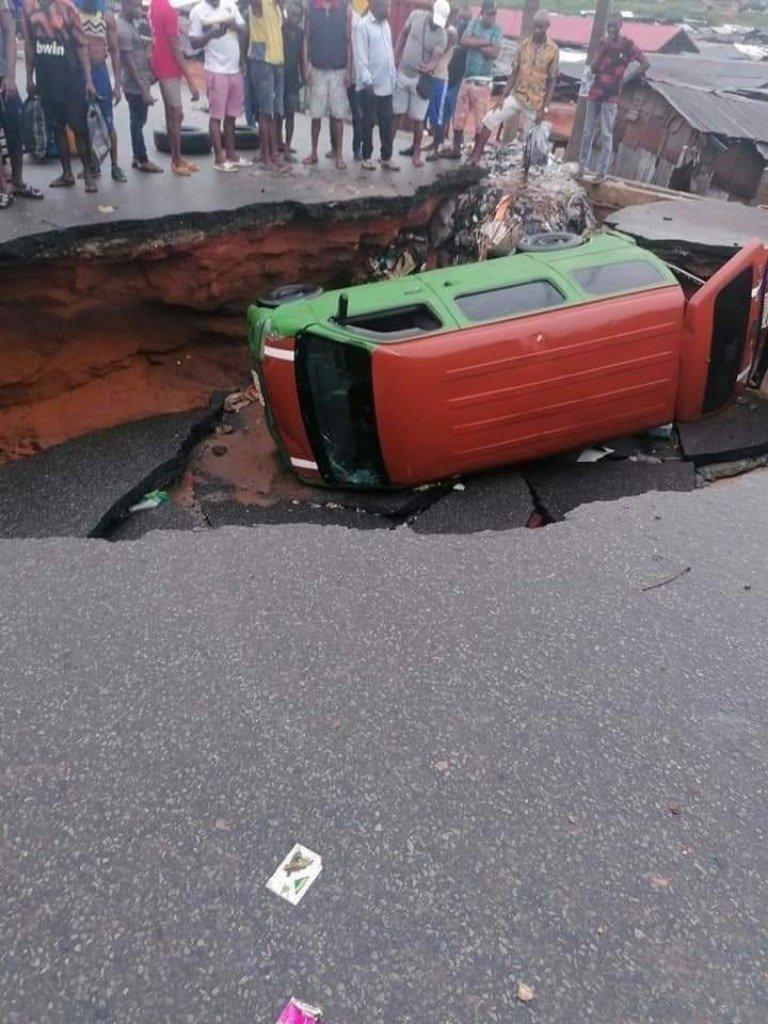 Watch the video of this tragic incident below ;