A man, identified as Chris Ndukwe, stabbed his fiancée and mother of his two children, Olamide Omajuwa Alli, to death, before committing suicide on Sunday, June 21, 2020, at his resident in Victory Point Estate, Ilasan, Lagos State.
Chris, 39, and 25-year-old Olamide, who was the founder of Pearl Academy Nigeria, dated on and off for seven years and were said to have fixed their wedding for August 2020, before the incident.

According to the Lagos Police Spokesperson, Bala Elkana, the woman was found with deep cuts on her head while the man's mouth was foaming with a whitish substance.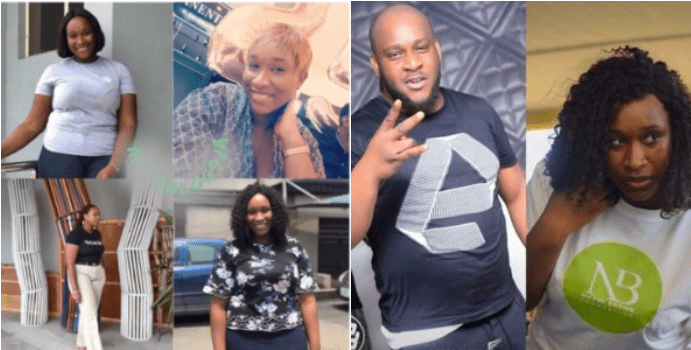 It was alleged that Chris stabbed Olamide to death with a kitchen knife and thereafter drank some poisonous substance. Two blood-stained kitchen knives, two empty bottles of the poison, three empty cans of energy drink and a pair of pliers were recovered from the scene.

According to some family members, the couple had two boys, aged 7 and 3. Chris lived in Victory Point Estate Ilasan, while Olamide lived in Ogba.
She is said to have visited him alongside her younger sister on Saturday, based on his invitation. The sister was the first to have noticed that the couple were dead and raised alarm.
In her statement, she said she was woken up by loud music from their room. It was gathered that Chris tied Olamide up, sealed her mouth, used the pliers to pull her braids before stabbing her multiple times on the head and eyes.
Although the real cause of the incident has not been established, there are speculations that it had to do with the paternity of one of their children