You would recall that news and rumors about the Coronavirus have been on the news lately. Uche Jombo, Nigeria's very own is under heat on Twitter for saying that the coronavirus cannot survive hot weather.
The actress stated that Nigerians should read more about the viral disease before the government uses the virus to collect the newly borrowed money.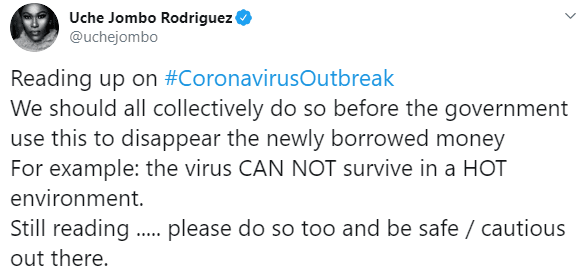 Many Nigerians reacted negatively to her statements. Some stated that countries like UAE with harsher weather than Nigeria are also having recorded cases of the virus.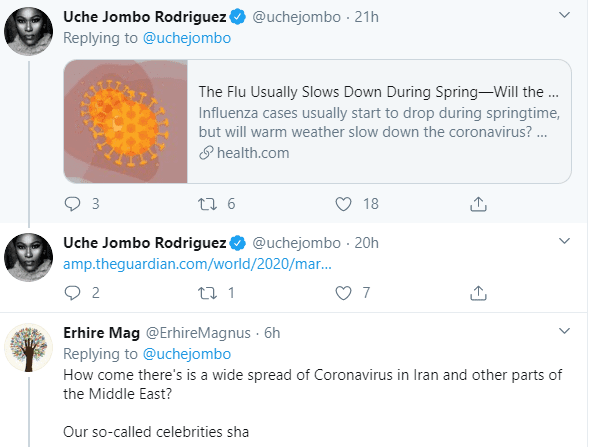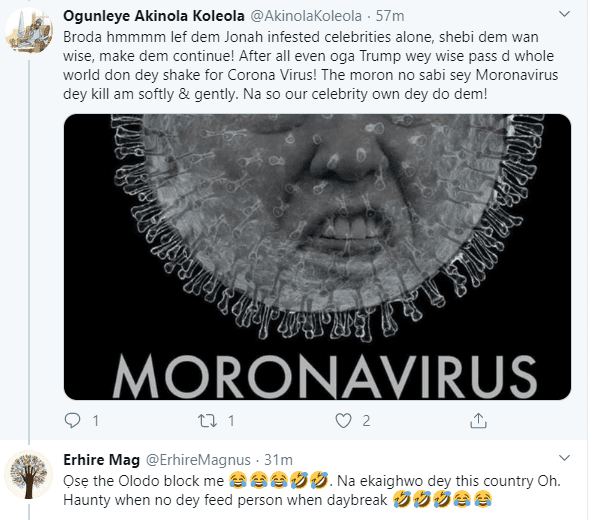 In another recent tweet, she equally provides justifications to her earlier tweets.
In another recent story, Nigeria confirms the second care of the coronavirus.