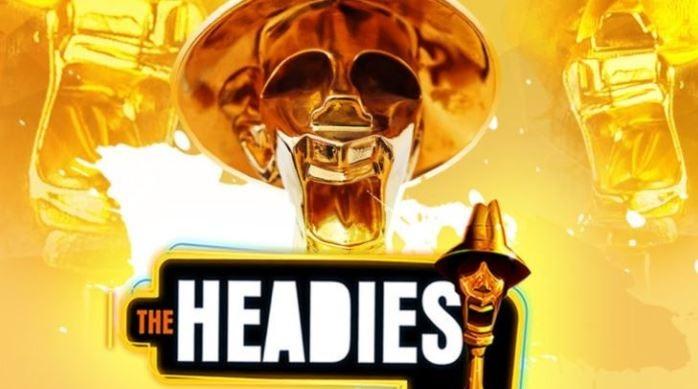 How to watch the Headies Award 2019 live
The Headies Award 2019 is tagged "The Power of A Dream". The award show is scheduled to hold on the 19th, October and will feature 29 unique categories. Check out the full list of nominees
This will be the 13th edition of the popular award sponsored by Hip Hop World Magazine. For those interested, this is how to watch the Headies Award 2019 live.
This year's Headies promises to fun-filled and features a lot of Nigerian great artiste. Leading the pack is Burna Boy who is arguably having the best moment of his career. Burna Boy got 10 nominations for this year's Headies, after a successful 2018/2019 with smashing hits like Ye, Dangote, Anybody and of course his "Outside" album.
How to watch the Headies Award 2019 live
The Headies Award 2019 will be shown live only on HipTV. They have the sole broadcasting right to award show. HipTV is a cable television channel in Nigeria, headquartered in Ikeja, Lagos.
The channel is owned by Ayo Animashaun, a Nigerian entrepreneur in the entertainment industry. The award show is sponsored by another of Ayo's company, Hip Hop World Magazine.
HipTV is currently showing on MultiChoice DSTV and GOTV. So all subscribers of the cable network can watch the Headies Award 2019 Live. Watch HipTV on DSTV channel 324 and on GOTV channel 74 in Nigeria.
Alternatively, if you are not a subscriber of either of the cable platform, you can watch HipTV live on YouTube. The award show will be live-streamed on HipTV's official YouTube channel.
But I won't put much hope on this alternative method if I was you. During 2018 Headies, the live stream stopped working on YouTube in the middle of the show and never came back on till the show ended. The company later apologized saying it was a technical fault.
Headies 2019 Award Category
Below is the full list of all the categories for the 2019 Headies award show;
• Best Recording of the Year
• Best Pop Single
• Producer of The Year
• Best Rap Album
• Best R&B/ Pop Album
• Best Music Video
• Best R&B Single
• Best Collabo
• Best Rap Single
• Best Vocal Performance (Male)
• Best Vocal Performance (Female)
• Next Rated
• Hip Hop World Revelation
• Lyricist on The Roll
• Best Street-Hop Artiste
• Best Alternative Song
• Album of The Year
• Artiste of The Year
• Song of The Year
• African Artiste Recognition
• Headies' Viewer's Choice
• Industry Brand Supporter
• Best Performer
• Songwriter of The Year
• Rookie of The Year
• Special Recognition
• Hall of Fame.
This is how to watch the Headies Award 2019 live. HipTV is the only television channel that will show the award show. Arguably the most important category of this year's show is the "Artiste of the Year" category.
The nominees are Burna Boy, Wizkid, Davido, Tiwa Savage and Falz the Bahd Guy. Then we have the controversial "Next Rated" category, which features Rema, Joe Boy, Fire Boy DML, Victor AD, Lyta and Zlatan Ibile.