Want to learn more about 10 Richest Men in Nigeria 2020? Let's take a look at these prominent tycoons, and what makes them tick?
The Giant of Africa, with a nominal GDP of $1 trillion, has been through different phases economically. Despite that, the nation has continually produced the Richest Men in Nigeria and Africa at large. Out of a Nation's estimated 250 million inhabitants, these men being able to make a name for themselves.  
Who are they, and how was this possible? Let's find out. 😁
1. Aliko Dangote – $10.1 billion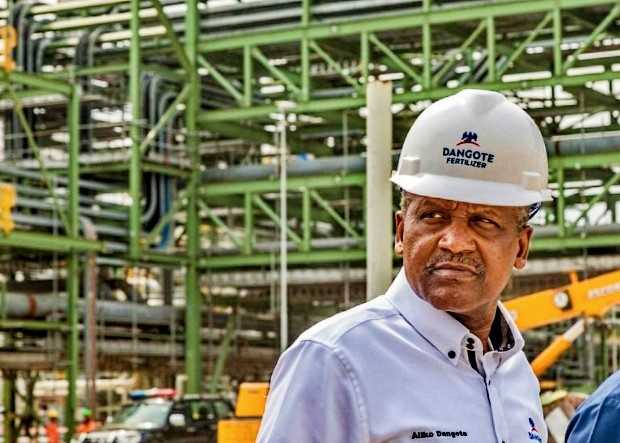 Alhaji Aliko Dangote was born on April 10, 1957, in Kano, Nigeria. He is born into the Muslim family of Mohammed Dangote and Mariya Sanusi Dantata, daughter of Alhassan Dantata, the richest man in West Africa as of 1955. It would be right to say he was born into a wealthy home.
He had his secondary education at the Government College Bernin Kudu in 1978. He got a BSC from Al-Azhar University, Cairo.
After the death of his father in 1956, he grew up under the mentorship of his grandfather Dantata, the one-time richest man in Africa. And when he was twenty-one years old, he borrowed $3,000 from his uncle to import and sell food produce in Nigeria. Thus, the beginning of his career as a successful businessman.
Although it started out as a small trading business in 1977, the Dangote Group has expanded into the Dangote sugar refinery, Dangote Cement, and Dangote flour. He also owns an oil refinery still under (since 2016) construction and a fertilizer plant capable of producing about 2.8 million metric tons of Urea annually.
He is such a savvy businessman and, in September 2016, was appointed the co-chair of the U.S.- African Business Centre. For six consecutive years (2013-2018), Forbes listed him as the most powerful man in Africa. And has been the richest man in Africa for nine whole years.
2.Mike Adenuga – $7.7 billion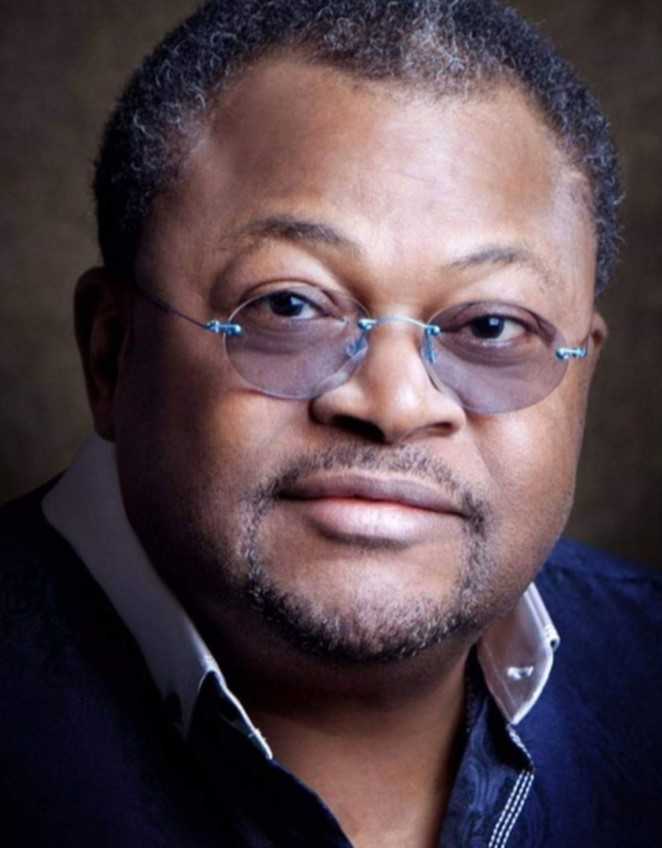 Born April 29,1953, Chief Michael Adeniyi Agbolade Ishola Adenuga Jnr is the son of Mr. Micheal Agbolade Adenuga Snr and Mrs. Juliana Oyindamola Adenuga. Mike Adenuga is one of the 10 richest men in Nigeria. After Completing his Secondary education, he worked as a taxi driver to support himself through school. He later got degrees in business administration from Oklahoma State University and Pace University, New York. His primary source of wealth is his company, Globalcom, the second-largest Telecoms operator in Nigeria, present in Ghana, Cote d'Ivoire, and Benin. He is also a shareholder in Sterling Bank, Julius Berger, a construction company, Equitorial Trust Bank, and Conoil, an oil exploration company formerly known as  Consolidated Oil Company.
Before all these, he made his first millions distributing soft drinks and selling lace at the age of twenty -six. He was awarded African Entrepreneur of the year at the 2007 African Telecoms Awards (ATA). He has an estimated net worth of $7.7 billion.
3.Abdul Samad Isyaku Rabiu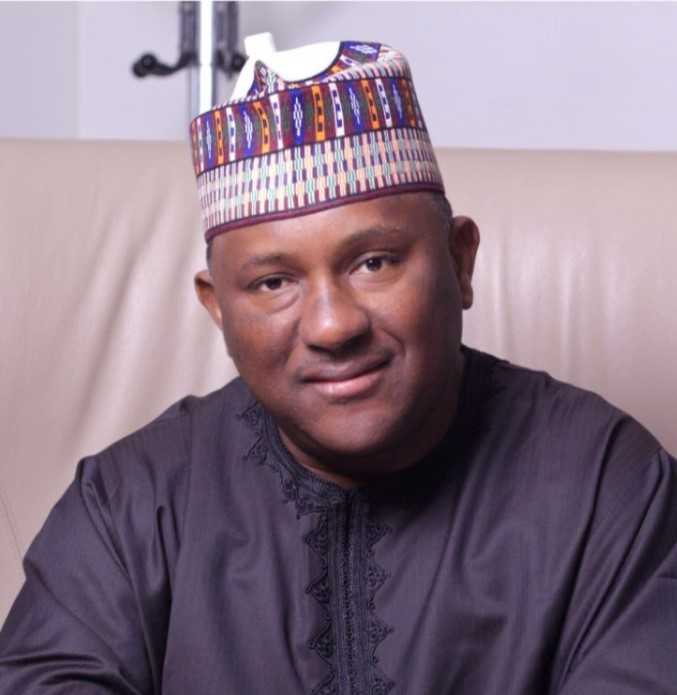 He was born in Kano State, Nigeria, on August 4,1960. With a current net worth if $3.4billion, Abdusalam Rabiu is the CEO of the BUA Group; a leading Nigerian Foods and Infrastructure Conglomerate made up of five subsidiary companies including:
BUA Sugar Refinery Limited.
BUA Oil Mills Limited Lagos.
BUA Ports and Terminals Limited.
BUA Cements.
BUA Estates.
The BUA group first started out in 1988, importing rice, edible oil, flour, iron, and steel.
In January, he merged his Obu Cement company with the Cement Company of Northern Nigeria (CCNN), where he had controlling shares, making the BUA Cement PLC the third largest entity on the Nigerian Stock Market. He is also the chairman of the Nigerian Bank of Industry (BOI).
4. Femi Otedola – $3.6 Billion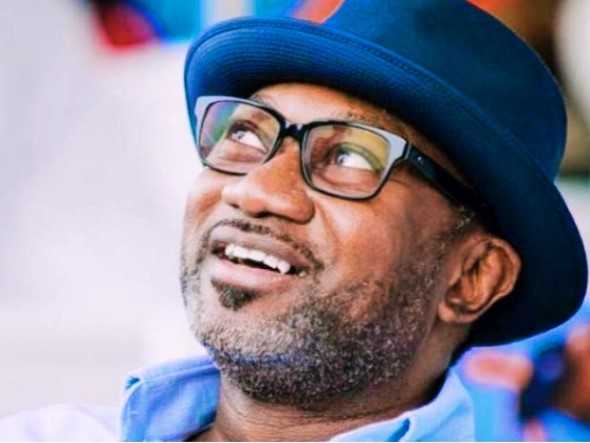 Son of Sir Michael Otedola, former Lagos State governor, Femi Otedola, was born in Ibadan on November 4, 1962. He is a Nigerian Energy (Oil & Gas) tycoon and Former chairman of Forte Oil.  In 1994, he established Centreforce Limited, finance, investments, and trading firm
He is the chief executive and President of SeaForce Shipping Company Ltd in 2001
In 2003, he started out his company Zenon Petroleum and Gas Ltd. in 2007, he was appointed chairman and chief executive of African Petroleum. He's a father of four children, including his daughter, Florence Otedola, popularly known as DJ Cuppy. He has investments in other companies like Swift Insurance Brokers Ltd, F.O. Transport Ltd, F.O. Properties, and Garment Care Limited.
He holds awards and national honours of Commander, Order of the Niger (CON) by the President of Nigeria. Femi Otedola is one of 10 richest men in Nigeria and he has a net worth of $3.6 billion.
5. Theophilus Danjuma – $1.3 Billion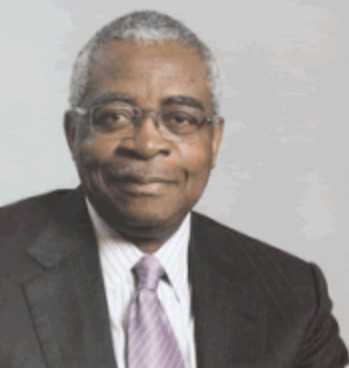 Now a retired Lieutenant General, Theophilus, was born on December 9,1938. He's a member of the People's Democratic Party (PDP). A Nigerian Minister for Defense (June 1999 – May 2003) and Chief of Army Staff (April1975 – April 1980).
His major source of wealth comes from the petroleum industry.
He studied History at the Amadu Bello University in Zaria, formerly known as the Nigerian College of Art, Science, and Technology. After this, he joined the Army in 1960 and rose to the rank of General. He was the chief of Staff During Gen. Olusegun Obasanjo's time as the Head of State. In 1979, he retired from the Army and has since then focused on his business. He is one of the 10 richest men in Nigeria and has a net worth: $1.3 billion.
6. Tony Elumelu – $900 million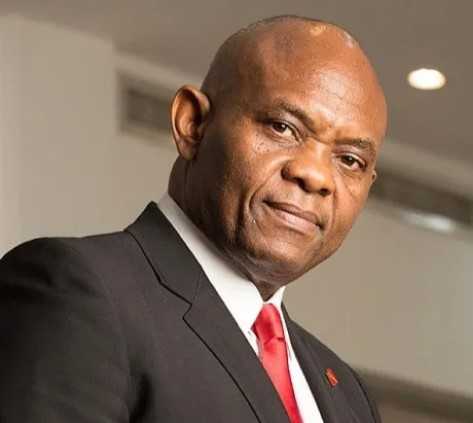 Born on March 22, 1963, Tony Elumelu is one of the richest men in the country thanks to his diverse investments. He was the chairman of Standard Trust Bank (STB) Plc and The United Bank of Africa (UBA). After he retired from UBA in 2010, he established Heirs Holdings and an African based Philanthropic foundation called The Tony Elumelu Foundation.
He holds the Nigerian national honours, the Commander of the Order of the Niger (CON). He is a member of the Order of the Federal Republic (MFR) in 2003. He is the cousin of Ras Kimono, the great Nigerian Raggae artist who passed on two years ago. He is currently the chairman of the Transcorp Group.
7. Orji Uzor Kalu – $950 million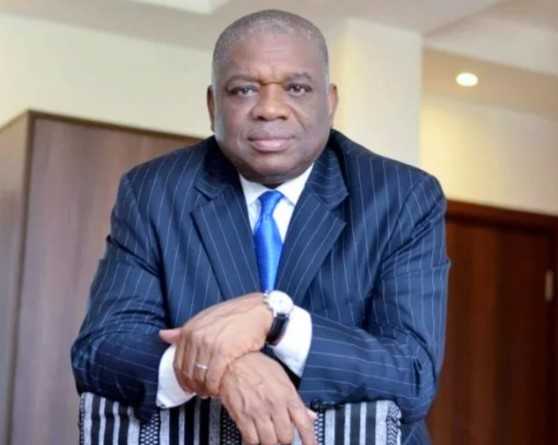 He has a degree in Political science and Business Administration from the University of Maiduguri and Harvard University, respectively. Kalu started business at a very early age, with the money he borrowed from his mother, he would buy palm oil from the Eastern part of the country and sell to the northern region. He established the SLOK Holding, a group consisting of several subsidiary companies. He is the chairman of Daily Sun, a national daily print newspaper, First International Bank Limited, and the New Telegraph.
Kalu is also a politician and has served the country in a different capacity. He was Abia state Governor from May 29,1999, to May 29, 2007, and is currently a Senator of the Federal Republic of Nigeria. He was born on April 21, 1960.
8. Jim Ovia – $980 million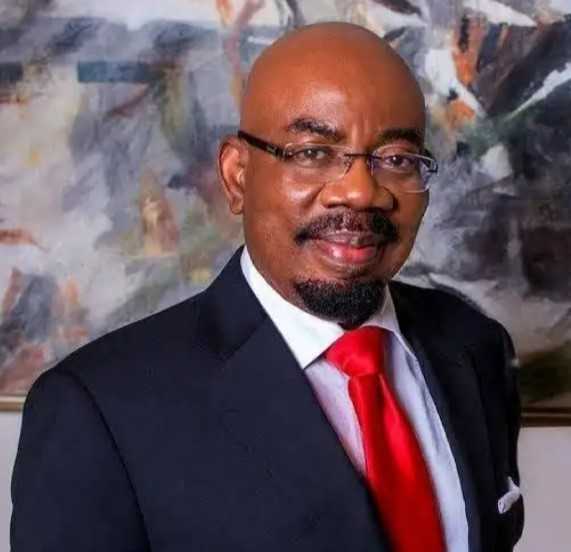 Jim is a passionate businessman and philanthropist born in November 4,1951. He first graduated from Southern University, Baton Rouge, Louisana with a B. Sc. degree in Business Administration (1977), and later got a master's degree in Business Administration from the University of Louisana, USA (1979). He is the founder of Zenith Bank Plc and Visafone Communication Limited. And also the chairman of Cyberspace Network Limited, Nigerian Software Development Initiative (NSDI), and the National Information Technology Advisory Council (NITAC). He is the founder of Mankind United to Support Total Education (MUSTE), a philanthropy organization that provides scholarships for the less privileged.
He has an estimated net worth of $980 million.
9. Oba Otudeko – $650 million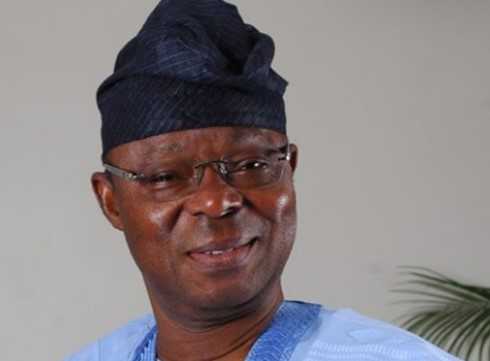 Oba Otudeko is the founder of the Honeywell Group and chairman of First Bank Nigeria Holding PLC. He got his training as an Accountant at the Leeds College of Commerce, now known as Leeds Becket University in the U.K. He worked as a banker for twenty-three years before he became the CEO of the Cooperative Bank in Ibadan. He has been the chairman of Airtel Nigeria Ltd and was the 16th President of the Nigerian Stock Market Exchange in 2006. He was also a director to the board of directors of the Central Bank of Nigeria.
10. Arthur Eze – $5.7 Billion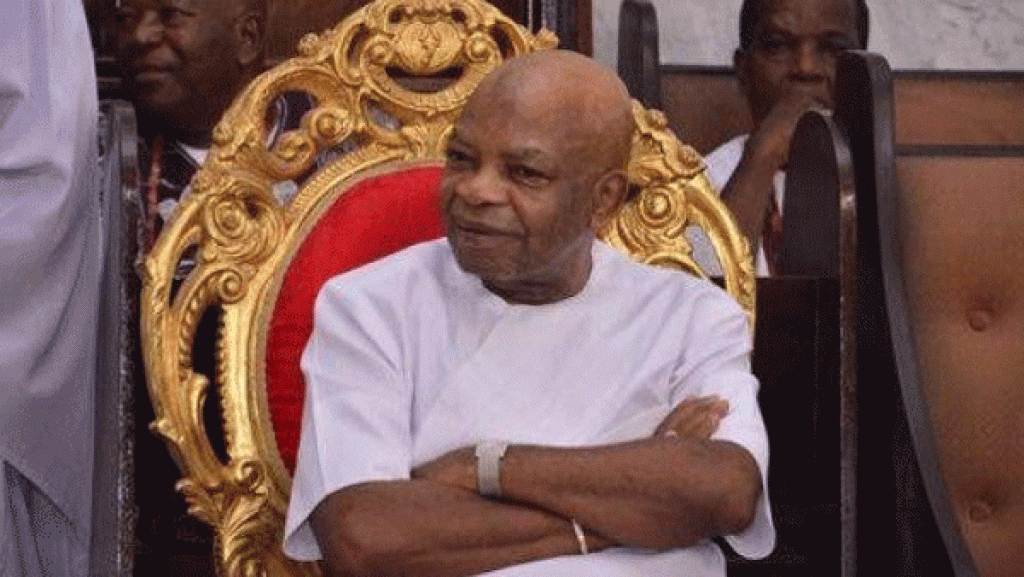 Arthur Eze is a native of Anambra state born on November 26, 1948. He studied Mechanical and Chemical Engineering at the California State University, Long beach, California. In 1991, he established the Atlas Oranto Petroleum, an oil and gas company with over twenty-two licenses over twelve jurisdictions across Africa. And a year after that, he also found the Triax Airlines, which stopped operating in 2000 due to deregulation of airlines at that time.
Wealth is a process, and they are dynamics to it. A child born into a wealthy home can end up being poor, and a child born into a poor home can end up rich. That is because wealth doesn't discriminate and can only be accumulated through hard work, consistency, and skills. Now you know everything you need to know about 10 richest men in Nigeria? What do you think about this list? Please share with us in the comment section.