How about the 5 Nigerian Billionaires that live on Banana Island, Lagos? In this article, we will talk about the top five billionaires you can find there.
Have you ever heard about Banana Island? If you've ever been there, you would be amazed by its stunning beauty. It is no wonder, this lovely residence sits alongside other beautiful cities the Beverly Hills of California, San Diego's La Jolla, Paris's Seventh Arrondissement, and New York City's Tribeca.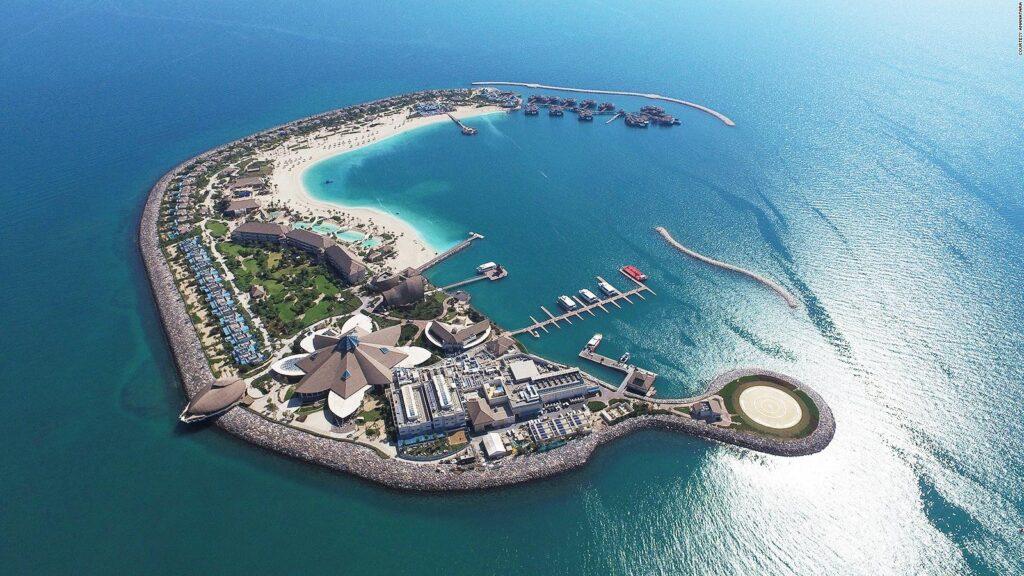 Found at the foreshore of Ikoyi, in the heart of Nigeria's biggest cities, Banana Island is now the most extravagant and expensive neighborhood in Nigeria and West Africa. Simply put, it is the home to personalities with the deepest pockets not only in Nigeria but internationally.
What Makes the Banana Island So Unique
The Banana Island is shaped roughly like a banana which is where it gets its name. Technically it is on top of the Ocean. It is a 1.63-million-square-meter sand-filled Island in Lagos Lagoon just about 5 miles east of Tafawa Balewa Square. Therefore, it is completely artificial.
Despite being placed right in the middle of noisy Lagos, the Island offers privacy, tranquility, and security. People who visit the Island must enter by invitation only which creates a lack of car traffic, providing the perfect haven.
The Island also boasts of a wide range of amenities including café, supermarket, barbershop. Restaurants can be founded on Victoria Island which is only about 12 minutes ride from the Island.
One of the best perks enjoyed by residence is easy to access to the Lagos Mainland and the Airport. However, it's also important to note that houses on Banana Island do not cost more than some at Eko. But it is more socially recognized as the "highest echelon of the society".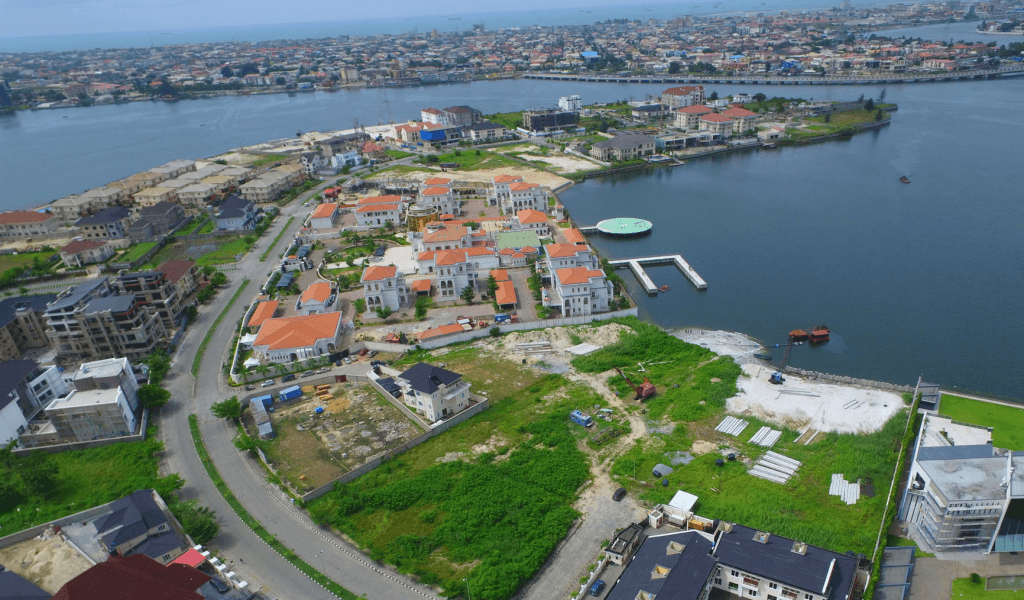 Due to all of its huge perks, it is also sometimes known as the Billionaires haven, even if there are millionaires as well in residence. It is well recognized as having the highest density of millionaires in West Africa within a single neighborhood. So, here's the list of the most prominent Nigerian billionaires that live on Banana Island.
Nigeria Billionaires that live on Banana Island, Lagos
1. Aliko Dangote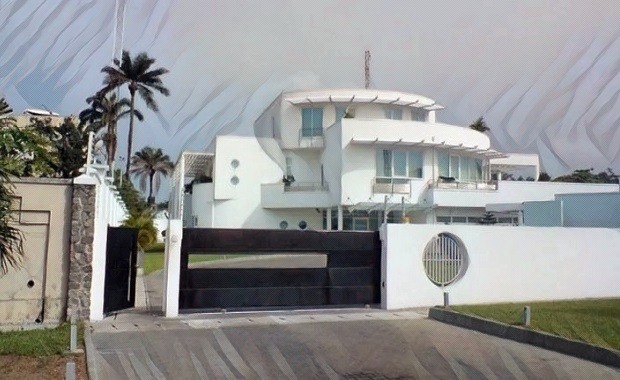 The first on our list is the richest man in Nigeria and Africa. Aliko Dangote of the Dangote Group actually owns a stupendous mansion in Abuja that costs about $30 million. However, he equally has one that is stunning on Banana Island. His home in the location is truly beautiful and more like a piece of paradise.
Although there are no public disclosures of the true worth of his home there, we can rightly say it's in the billions. This is because Aliko Dangote is not only rich but extremely wealthy. He is a self-made billionaire with over $10.0 billion (Aliko Dangote Net worth, 2020).
2. Mike Adenuga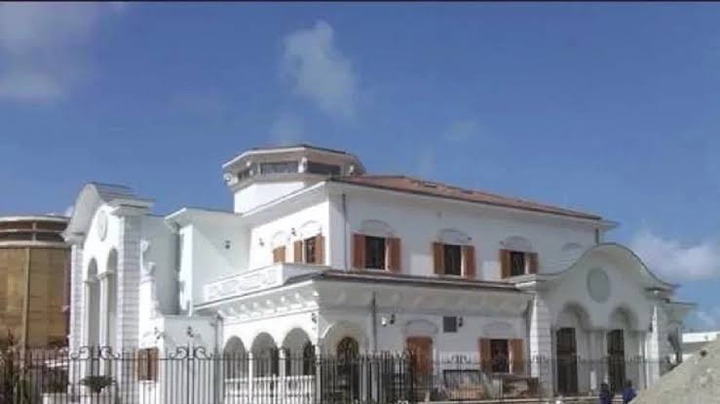 Mike Adenuga is one of Nigeria's billionaires that live on Banana Island. He is the owner of Globacom, Nigeria's second-largest telecom company.
Mike Adenuga is known for his enormous tastes which judging by his net worth, there's no doubt he can afford to live big. Mike Adenuga's Globacom currently has over 250 million Nigerian subscribers. He also has investments in Equatorial Trust Bank and Conoil. It's no wonder, Mike Adenuga Net worth is over $7.7 billion. He is also the third richest man in Nigeria and Africa after Aliko Dangote and Nassef Sawiris.
Mike Adenuga's home on Banana Island is one of the most expensive in Lagos. In 2018, it was valued at over N8 billion ($22 million). It is a two Storey building covering over 3 hectares. There's equally a large meeting hall, with space enough for 200 people in the vicinity. He also owns a yacht berth, car park, indoor swimming pool and many other luxurious amenities for a luxury life.
3. Linda Ikeji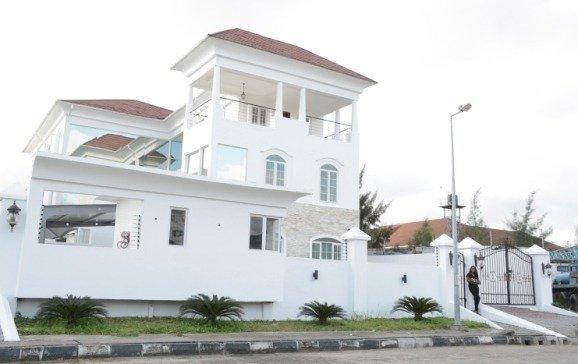 Linda Ikeji is one of Nigeria's most popular celebrity blogger. She is well known for her prominent blog, LindaIkejisblog alongside, Linda Ikeji TV and many other ventures. Her home on the Island is currently valued at N2 billion. However, it used to be difficult to determine her current net worth.
In 2012, predictions showed her net worth between N1.5 billion and N2 billion. However, it was ascertained to be a lot more than that at the time, considering her blog alone earns over N1.2 million monthly.
In 2020, her net worth is finally showing a clearer picture and according to Forbes is placed at $40 million which translates to N14.4 billion in Nigeria. Presently all her channels bring in about $200,000 (N72 million) monthly.
4. Psquare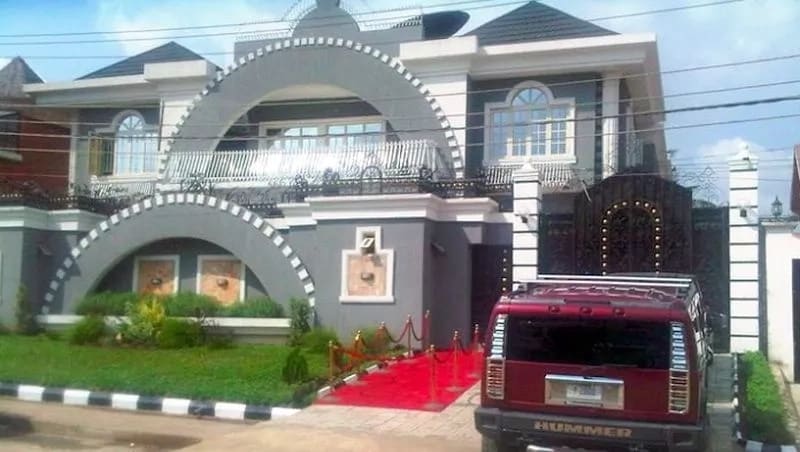 Peter and Paul Okoye jointly own a home on Banana Island. This super expensive mansion has been with them since their 35th birthday in 2013. Although they have both parted ways professionally, they still own the home jointly.
At present, their home is valued at over N100 million. However, we don't know the complete net worth since we have no clue about the valuables inside.
Nevertheless, there's no doubt that the P brothers are billionaires. Rude Boy (Paul Okoye) has a current net worth of $15.4 million. His brother, Mr. P (Peter Okoye) is currently worth over $16.4 million.  
5. Bola Ahmed Tinubu
Bola Ahmed Tinubu is one of the most influential members of the All Progressive Party. He was also the governor of Lagos State, the Jagaban of the Borgu Kingdom in Northern Niger and Chieftain of the Asiwaju of Lagos.  He has also retained the title as one of the best politicians in Nigeria. Bola Tinubu has worked with diverse oil corporations including Mobil Oil. He is allegedly the owner of the Oando Oil Company which is managed by his brother. The company generates over N449 million yearly. Bola Tinubu also has numerous homes in Ajah, Boudillon, Lakowe, Badore and Banana Island in Lagos. He also owns a home in Asokoro (Abuja). Although we don't know much about his numerous wealth sources, approximations place it at $2.1 billion.
Other notable Nigerian billionaires and millionaires on the Island include, Kola Abiola, Iyabo Obasanjo, Diezani Alison Madueke, and Tundun Abiola, Celebrities like AY MAkun, Freda Francis and Omoni Oboli also own homes there as well.
In the most recent years, there have been speculations that Nigerian's Davido also owns a home on the Island. Davido's net worth alone can afford him a home on the Island. However, the only information we know is the video showing a home being built a year ago, but nothing has been shown to the media at the time.
You should know that besides Nigerian billionaires and millionaires, Banana Island is also home to ex-pats from India, France, Lebanon, Britain, and the United States. These individuals work for multinationals and other corporations including Etisalat Nigeria, Airtel Nigeria, Ford Foundation and many more.
And so here are the Nigeria billionaires that live on Banana Island. What's your take on this individuals? Is there someone you wish added to our list? Please share with us the comment section below.