In this article, we will shed insights into Aminu Ado Bayero biography, early life, and net worth of Ado Bayero. Aminu Ado Bayero is the new Emir of Kano, sworn in after the dethronement of Sanusi II by the Government of Kano State Abdullah.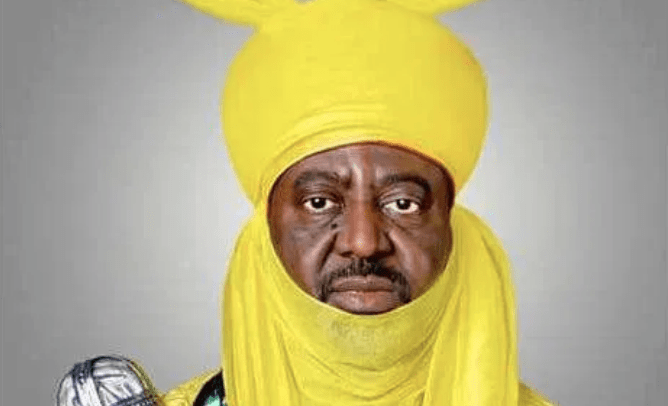 Although mostly known as Ado Bayero, his full name is Aminu Ado Bayero. The real Ado Bayero is his father and former Emir of Kano before Muhammadu Sanusi, the newly dethroned Emir. Till his death in 2014, Bayero was seen as one of the most prominent and revered Muslin Leaders.
Alhaji Aminu Ado Bayero replaced Muhammad Sanusi II who was dethroned and exiled to Nasarawa on Monday, 9th March 2020.
Aminu Ado Bayero Biography
Aminu Ado Bayero is the 15th Emir of the Fulani in the Kano Emirate. He is also an indigene of Kano State and the second son of Ado Bayero. He was born in 1961.
Aminu Ado Bayero attended Kofar Kudu Primary School. After this, he studied at the Government Secondary School in Birnin Kudu.
Ado Bayero did a graduate degree at the Bayero University, Kano for Mass Communication. Later, he went on to study at the Flying College, Oakland, California, United States.
His one-year National Youth Corps Service was done at NTA Markudi, Benua State.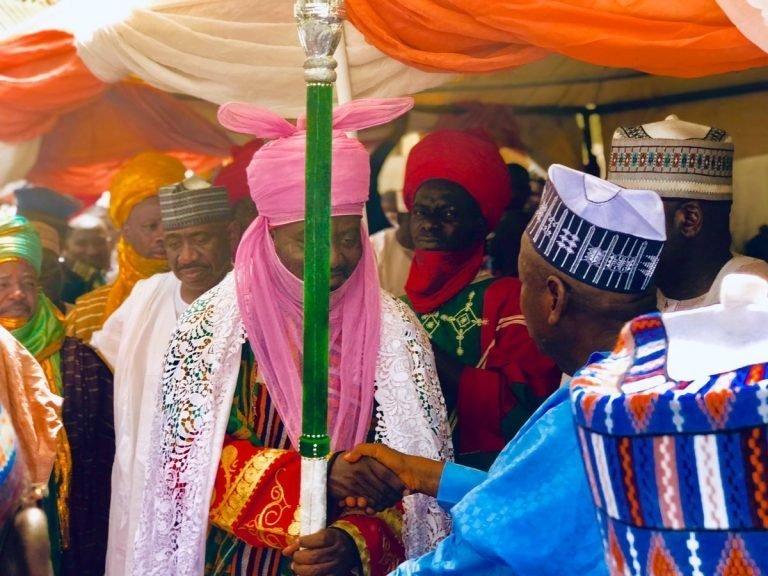 Aminu Ado Bayero Career
Ado Bayero began his career at Kabo Air, as a public relations officer. In 1990, his father, Ado Bayero turbaned him as Dan Majen Kano and District Head of Dala. Later, he was promoted to the position of Dan Buram Kano. The same year, his late father, Ado Bayero also married two wives for him at the same time.
In 1992, he was moved up to Turakin Kano and onwards to Sarkin Dawakin Tsakar Gida Kano (2000). He was also one-time Chairman of the Kano Emirate Durbar Committee. In 2014, Muhammad Sanusi (acting as a new emir) promoted him to the position of Wamban Kano. This promotion led to his transfer from Dala to Kano.
Life as an Emir
In 2019, he became the Emir of Bichi. Abdullahi Ganduje, Governor of Kano State, gave this position to him. Bichi is one of the four emirates recently created by the Governor.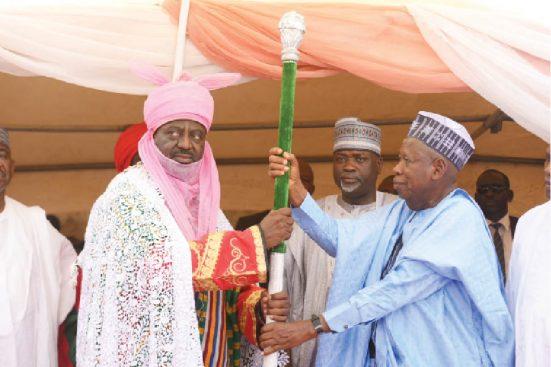 On 9 March 2020, he succeeded Muhammad Sanusi II as the 15th Emir of Kano State.
Aminu Ado Bayero Networth
Details on his financial activities and net worth are not known. However, we can reference the wealth of his younger brother, Nasiru Ado Bayero who is worth over $110 Billion. His brother is among the 10 most wealthiest Fulani in Nigeria.
And there you have it some insights on Aminu Ado Bayero biography. We congratulate the new Emir. However, we are waiting to see more positive changes in the Kano following this latest development.