Want to learn more about Apostle Johnson Suleman's messages, age, and website? In this article, we will discuss facts about Apostle Johnson Suleman Biography.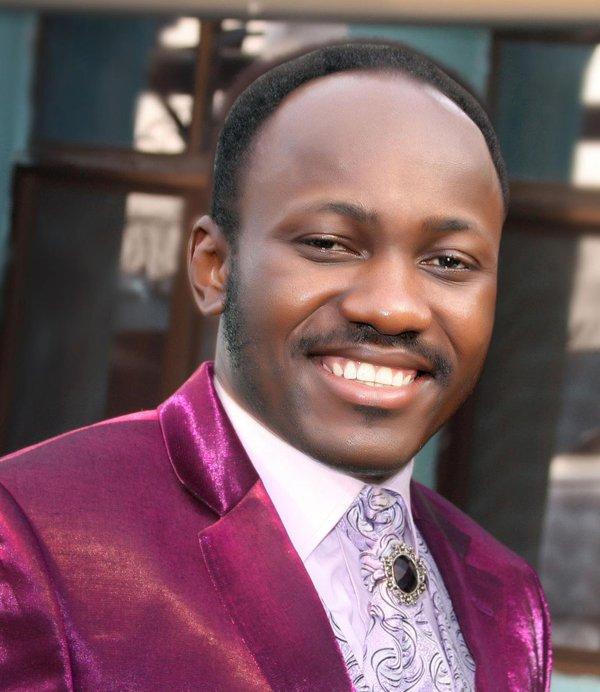 Apostle Johnson Suleiman is the senior pastor, president, and general supervisor of Omega Fire Ministries International. He is also the founder of Omega Fire Ministries and leads the Gospel in the church as well. The Church is based in Auchi, Edo State, and was created in 2004.
Apostle Johnson Suleman Age and Biography
Apostle Johnson Suleman was born into a Muslim family. However, he encountered Christianity at an early age and, after that, took his time before accepting Christian practices. According to him, he accepted Christianity amidst pressures from his friends. However, at one time a group of prophets came to Benin from Warri with the message of God. They told his parents that a prophet had been born to them. But his parents were of the Muslim faith and did not wish their child to live their origins.
Nevertheless, his parents began to notice changes in him as his love and desire for God increased. Before long, he began to evangelize and participate in church activities against the pressure of his parents. Nevertheless, beyond the stories surrounding his birth, no one knows the exact age of Apostle Johnson Suleman.
Apostle Johnson Suleiman is a graduate of Mass Communication. He also holds a Ph.D. in Human Resource Development and has written many motivational books.
Apostle Johnson Suleman Ministerial Career
Johnson Suleman relocated to the city of Benin in Edo state. At this time, he had made a firm conviction that he must promote the work of God. According to him, this move came as a result of reading the scripture Acts 10:22: "As God anointed Jesus of Nazareth with the Holy Spirit and with power: he who did good and healed all the oppressed of the devil, because God was with him."
However, before opening his ministry, the apostle was an assistant parish priest in the Church of the armor of God, Lagos, to which he joined in April 1998.
His church, Omega Fire Ministry, has experienced growth on all sides. The church currently boasts of a TV station called Celebration TV, and a radio station called "Voice of Fire Radio."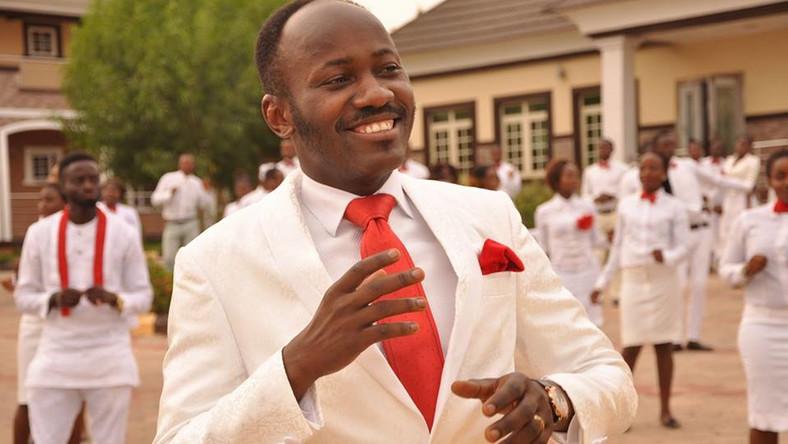 .
Johnson Suleman Wife
Johnson is happily married to Reverend Elizabeth Johnson, and their marriage has been blessed with four adorable girls and a boy.
Controversies
Apostle Johnson Suleiman has a reputation for openly confronting political and economic rulers of his country Nigeria. He has made a lot of prophecies, of which some have become realities while others have earned a lot of attention from the media.
Some of his recent prophecies include:
1. Atiku's men will betray him
2. EFCC boss to have a significant setback
3. Nollywood, new stars to take over
4. 2018 budget, Senate, and presidency lock jam
5. NAFDAC to pray against fire disaster
6. Senate President to be harassed and embarrassed. Many false publications would be made and threatened arrest.
7. DSS boss, to attend to his health
8. U.K bombings, most prominent in the history
9. Channels TV in court crisis
10. America, Canada, Asia, to experience hurricanes.
11. Ibe Kachikwu to be removed and replaced
12. NTA to pray against losing a top boss
13. Shoprite Lagos to beef up securities, I see a significant raid
14. I see Fulani herdsmen entering Lagos and Rivers State massively
15. Oh America, I saw a war in 2018
Apostle Johnson Suleman has also been involved in some scandals. Recently he was rumored to be having an extramarital affair with Stephanie Otobo. He has also been said to have bought properties for Daniela Okeke, which dealt a blow his image and ministry.
Johnson Suleman Net worth
Apostle Johnson Suleiman is worth over $15millon US Dollars (#180,000,000.00million naira), putting all his assets and endorsements together. He is among the ministers in Nigeria that own private jet.