Would you love to learn how to get a Bank of Industry Loan in Nigeria? In this article, I will show you how to do that in easy steps.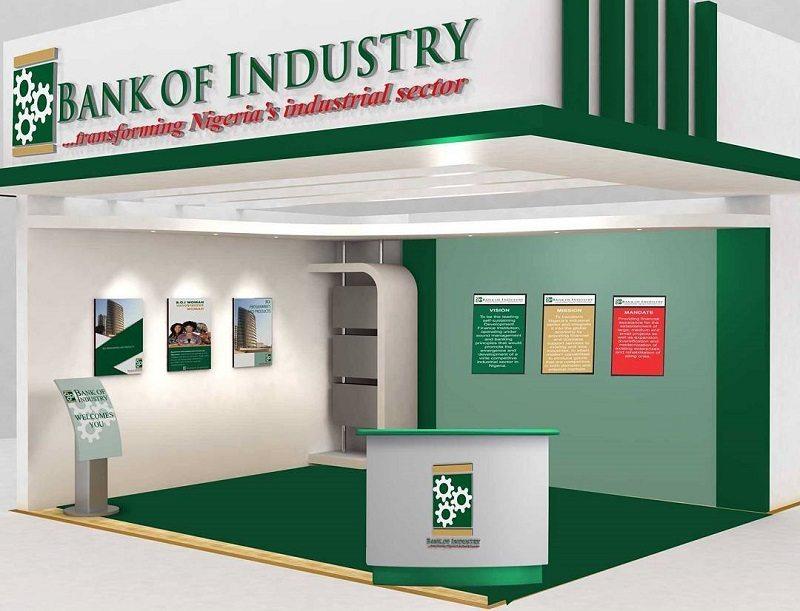 If loans were that easy to get, we would all get one, especially as we deal with the fallouts of COVID 19. However, in this article, we will talk about easy steps to get the Bank of Industry Loan in Nigeria without breaking a sweat.
The Bank of Industry, also known as BOI, is one of Nigeria's biggest financing institutions. They have helped finance numerous projects in the country leading to sufficient growth. Their loans are mainly targeted to the Agricultural, Solid Minerals, Oil and Gas, and Information Technology Sectors.
Bank of Industry Loans Origin
BOI began in Nigeria as the Nigerian Industrial Development Bank (NIDB) Limited in 1964. The name BOI came into existence in 2001, after the restructuring of the finance company.
At the time, it was a deliberate act to place the Bank in a better position to provide efficient yet profitable funding. That same year, recapitalization was achieved, amounting to over N250 billion. The BOI headquarters was also opened in Lagos.
By 2016, the Bank has successfully funded thousands of projects and also launched a successful N10 billion Youths Entrepreneurship Support (YES) to help startup businesses.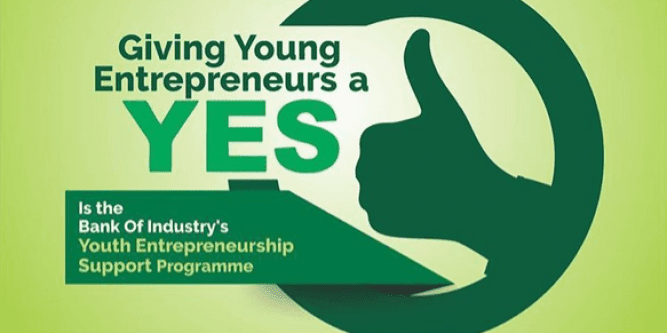 Despite its successes, many Nigerians still struggle to gain loans from the Bank for numerous reasons. So In this article, we will straighten out whatever you know about getting loans from BOI.
What You Cannot Expect From BOI
The Bank of Industry does not provide funding outside equipment. If you are seeking loans for land and building, then they are not an option.
You cannot receive cash from BOI. Only your suppliers and vendors will directly receive the loan you requested.
The Bank of Industry supports only businesses in the processing and manufacturing scene across all sectors.
The BOI loan is only given to businesses or companies and not a group of persons or individuals
Businesses or companies must be register as a Limited Liability Company or possess an officially registered business name before application.
Not all startups are welcome, especially those opened by individuals with questionable past. You must provide proof that you have experience for many years in the said business area and have a qualified team in place.
Who can apply for the Bank of Industry Loan?
Small, Medium or Large-Scale Businesses
New and Existing Businesses
Borrowers must have a reputable credit history without discrepancies in payments for previous loans
Borrowers cannot access loans from the Bank of Industry if they have outstanding loans from other banks or financial institutions.
Loan applications accepted by BOI
The following are businesses that may request loans from the BOI with increased chances of approval. Bear in mind, finances will only be used for getting the equipment for production and nothing else. You can also access working capital from BOI's SME partners.
1. Adire (Tie and Dye)/Aso Oke
2. Animal Feeds
3. Aquaculture
4. Bakery
5. Blocks and Interlocking Stones
6. Bottled Water
7. Ceramics & Tiles
8. Chemicals and Paints
9. Cosmetics/Hair Products
10. Dairy
11. Digital Printing/Multimedia Publishing
12. Doors and Window Frames
13. E-Commerce/Information & Communications Technology (ICT)
14. Fashion/Garmenting
15. Fish Smoking/Drying
16. Food Processing (comprising processing of agricultural products)
17. Foundries/Metal Fabrication/3-D Printing
18. Fruit Juice
19. Furniture/Wood Processing
20. Gemstones
21. Greenhouses
22. Laundry and Dry Cleaning
23. Leather/Footwear
24. Liquefied Petroleum Gas/Compressed Natural Gas
25. Meat Processing
26. Mechatronics
27. Health Care (Medical Diagnostics)
28. Laboratory/Orthodontist/Ophthalmology/Physiotherapy)
29. Movie Production (Nollywood)
30. Plastics
31. Quick Service Restaurants
32. Quarries
33. Recycling
34. Roofing Sheets
35. Soaps and Detergents
36. Solar (off-grid)
37. Technical/Vocational Schools (Offering City & Guild Certificate)
38. Theme Parks
39. Water Transportation Riverine
40. Light Manufacturing (Paper, Roofing Sheets, lube blending, Paints, etc.)
41. Grocery packaging
Requirements for Collateral
Before applying, make sure you have the right kind of collateral needed by the BOI. Unlike many other financial institutions, they only provide secured loans, which are loans that can only be accessed with collateral alongside guarantors. The Bank of Industry accepts the following collateral at 150 percent of the intended loan:
Mortgage on a landed property (duly registered with Certificate of Occupancy)
Debenture on assets within your company (physical assets are not accepted)
Bank Guarantee
External Guarantors with Notarized Statement of Net worth for loans below N10 million
BOI Business Loans Eligibility Criteria
Collateral must be about 150 percent over the loan amount
A formal letter of application
Certified true copies of forms C02 and C07
4 copies Feasibility Study Report
At least 2 or 3 quotations of items of equipment from different suppliers and vendors
Photocopy of the Certificate of Registration or Incorporation
Copy of completed Bank of Industry Questionnaire
Declaration of total Outstanding Liabilities of the Company
Acceptable Securities, including charge/security interests on borrowers' copyrights, assets, rights, and equipment/assets financed and/or the under-listed securities, among others.
Joint and Several Guarantees of the Directors of the Applicant Company with Notarized Statement of Net worth
Registered Intellectual Property/Proprietary Assets. Assignments of all agreements and Intellectual Property Rights (IPRs) to BOI
Marketable financial instruments
Insurance Cover for reputable/acceptable insurance company for short-term lending for not more than one year
Assignment of Receivables/Lien on deposits/proceeds and the right of set-off
Ordinary producers would be required to bring in at least 25 percent of the project cost as the promoter's contribution.
First hypothecation charge on all tangible moveable assets under the project.
Producers should bring in at least 25 percent of the cost of the project as the contribution of promoters
Producers tie up the advances from Distributor to cover 35 – 40% of the budget
A Trust and Retention Account (TRA) maintained for all capital as revenue outflows and inflows.
Additional Eligibility Criteria for Existing Business
Three years of recent Audited accounts of the company (when looking for a loan for an existing company)
Statement of Account for the last six months
Organizational Management and Structure of the Company ( including startups).
To learn more about the BOI Loans requirement, click here.
How to Apply for Bank of Industry Loan
Go to BOI website
Scroll down to provide information about your business registration details
If YES, then proceed to fill for and select 'Register.'
Alternatively:
Visit any of their Bank branches in your area
Collect the BOI forms from the branch
Complete the BOI Questionnaire
Submit the forms
Concluding Thoughts
The Bank of Industry gives loans to businesses with good standing. Therefore, even if you are a startup, you must have employees in place and records of experience showing how capable you are in that field. Nevertheless, these loans can only be used for equipment or working capital and nothing else.
You must have realized that we've concentrated wholly on the requirements. The truth is that BOI can process your loans in a very short time as long as you need all the requirements. There processes are very fast. If you don't, there's no need applying or it might be a waste of your precious time.
What do you think about the Bank of Industry? Are there changes you would like to see in this reputable financial institution? Please share it with us in the comment section.