What channels show BBNaija Season 5 on DSTV and GOTV? Need those channels, we've got the details in this article.
The long-expected and thrilling Big Brother Naija (BBNaija) 2020 is here again to keep you entertained. If you are having challenges looking for the Channels showing BBNaija on DSTV and GOTV, then we got you covered.
Through this page, you will be able to know the right channels showing BBNaija on DSTV and GOTV. Just read and follow the guidelines on how to watch every action of the 2020 BBNaija show on DSTV and GOTV.
Fast Facts about BBNaija Reality Show
The BBNaija is a reality show in which all the contestants are kept in a secluded and isolated apartment, and they compete and thrive towards winning a very huge amount of money as the star prize, by each individual never allowing himself or herself to be evicted from the house by viewers.
It was initially known as Big Brother Nigeria and later changed to Big Brother Naija. This program was created by Endemol and it started in 2006 and shows on Africa Magic.
Season One
The first season began on 5th March 2006, which lasted for 92 days and ended on 4th June 2006. Then the program was shown on DSTV Channel 37.
In the first edition, there was a very popular housemate by the name Ebuka. So many people thought he would be the winner, though he became the seventh person to be evicted out of the house. His eviction was blamed on Joe's fan club, (JFC), and unfortunately too, even Joe was later evicted out of the house. When it was time to select the true winner, viewers took their time to vote and the 26 years old Katung Aduwak was fortunate to become the winner of the first edition of the show.
Season Two
In 2017, the second season came back on air after 11 years of limbo and was scheduled to begin from 22nd January 2017 and run for 78 days. Interestingly, the former housemate Ebuka Obi-Uchendu who was mostly loved by viewers in the first season became the host of the show.
A total of 14 housemates made it into the house, in season two. After 77 days, in the Finale, Efe was announced on 9th April 2017, to be the winner of the BBNaija season two and Bisola Aiyeola was announced to be the runner-up.
Season Three
The third season had an interesting title, Big Brother Naija: Double Wahala. It was scheduled to run for 84 days from 28 January 2018 to 22 April 2018.
It happened to be an intriguing show and a housemate named Miracle was fortunate to become the winner of season three, while Cynthia Nwadiora, who was popularly called "Cee-C" was the runner-up.
Season Four
The fourth season also had a special title, Big Brother Naija: Pepper Dem. The show was still anchored by Ebuka Obi-Uchendu. There were 26 housemates and the show lasted for 99 days, from 30th June 2019 to 6th October 2019. At the end of the show, Mercy Eke emerged as the winner of the fourth season, while Mike Edwards was the runner-up.
What to expect from BBNaija season 5?
Season 5 is here again and I bet you there is so much to be expected from it. It also has a special title, Big Brother Naija: Lockdown. The theme follows the effects of the Covid-19 pandemic that has caused severe restrictions across Nigeria. Therefore, the 2020 BB Naija Auditions was done online and commended from 21st of May 2020(Wednesday) and ended on the 30th of May 2020(Saturday).
Out of thousands of entries, 20 housemates have been selected. The BB Naija Season 5 will run for 92 days. In the end, the winner will go home with an amazing sum of N85 million. So just relax and enjoy the show. 
Read this: Comprehensive guide to watching BBNaija across all devices
How to watch the Big Brother Naija Channels On DSTV And GOTV
Now to answer your question, let's look at the three easy steps to stay connected with the BB Naija Reality TV show from your home.
Firstly, check whether you have an active subscription package for your DSTV and GOTV.
If you do, simply tune to channel 198 on DSTV and channel 29 on GOTV. 
If your subscription is not active, you can also use Quickteller to subscribe to DSTV or GOTV. 
If you have tried all of this to no avail, then use the GOTV self-service portal or check out DSTV customer care by checking this article to fix the issue.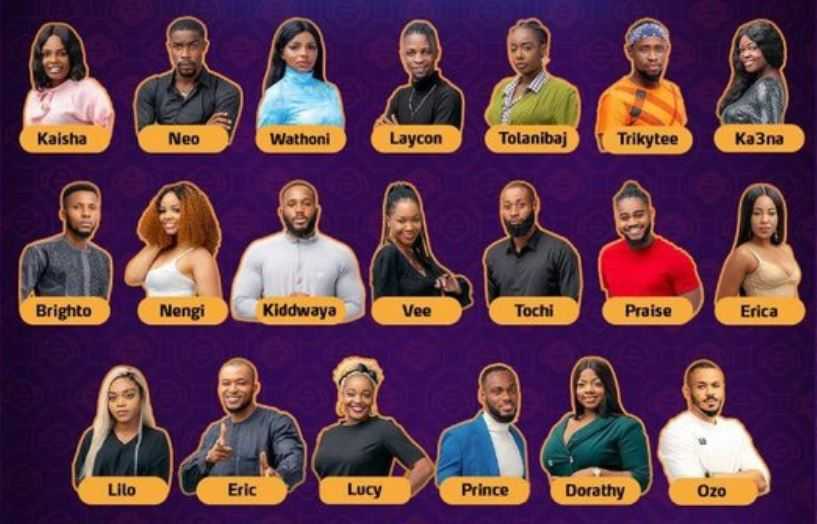 Read more: See the profile of BBNaija Season 5 Housemates
However, if you are like me and would preferably follow the show via tidbits, then stay tuned to Naijaonlineguide.com as we promise to share fascinating moments with you. It's still the early days yet, but we have our fingers crossed and waiting for the drama that is sure to be a part of this fascinating BBNaija season 5. Stay tuned for more details as we bring them to you.