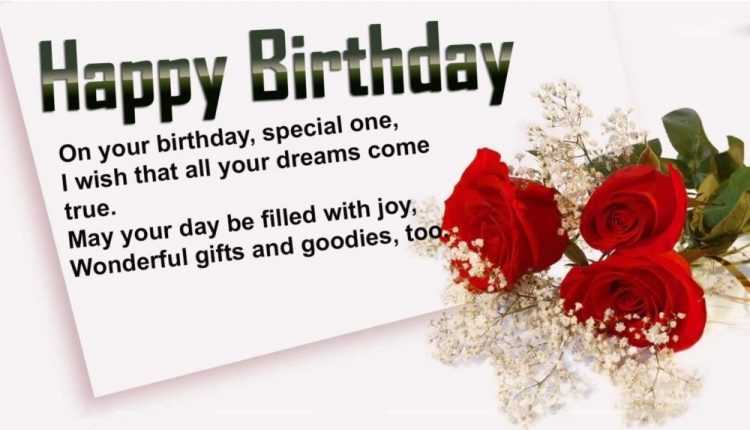 Best Birthday Messages For Friends
True best friends are like angels on earth and when it is their special days, it's only normal to send good thoughts and wishes their ways. Sometimes, this might be harder than it seems as you know how you feel about them but just don't know how to put it in writing. This is where we come in with this list of the best birthday message for your friend's special day. Simply go though the list of birthday messages below, choose any one you like and forward it your best friend. Without wasting any more of your time, let's get right down to the list.
Best Birthday Messages For Friends
I am grateful for your true friendship. Hope your birthday is amazing as you are my best friend! Sending Love and Good thoughts your way. Happy Birthday!
I am so proud to be your best friend. May you have a happy and healthy birthday!
I wish you love, hope and everlasting joy and happiness. Thank you for being my best friend and Happy Birthday!
Best friend: someone whom you can be yourself with, someone who you can have pointless conversations with, someone who still likes you even when you're weird, someone who forgets to buy you a birthday gift…that's why I came up with this. Happy birthday my best friend!
Thank you for always being there to listen. I am so lucky to have you as my best friend. Enjoy your special day.
You understand me like nobody else. I have a sibling in you my friend. Happy birthday to my best friend!
I am so thankful and happy that we are best friends. Enjoy your birthday and happy birthday wishes for my best friend!
Happy birthday to my best friend, the one who laughs at my silly jokes and still stands beside me even when I do dumb and stupid things!
I feel so lucky to have you as my friend. Hope your birthday is as special as you are.May all of your dreams come true. Thanks for being such a great friend. Happy birthday!
I am looking forward to many more years of friendship and birthdays with you. Have a fantastic birthday!
May God shower you with blessings today and always. Happy birthday wishes for my friend!
Every step of the way you were there for me. Through thick and thin I'll always be there for you. Happy birthday wishes!
Happy, happy birthday! You deserve all the cakes, love, hugs and happiness today. Enjoy your day my friend!
Cheers to an amazing 365days with you my friend, Let's do it again. Happy Birthday!
Wishing you a day that is as special in every way as you are. Happy Birthday.
Thinking of you on your birthday, and wishing you all the best! I hope it is as fantastic as you are, you deserve the best and nothing less.

Words alone are not enough to express how happy I am you are celebrating another year of your life! My wish for you on this your special occasion is that you are, and will always be, happy and healthy! Don't ever change. Happy Birthday My Dear Friend!
Happy Birthday!! Wishing you a wonderful year ahead. Your birthday deserves to be a national holiday, because you are a special, national treasure.
May your birthday and every day in your life be filled with the warmth of sunshine, the happiness of smiles, the sounds of laughter, the feeling of love and the sharing of good cheer. Happy Birthday.
On this special day, I wish you all the very best, all the joy you can ever have and may you be blessed abundantly today, tomorrow and the days to come! May you have a fantastic birthday and many more to come… HAPPY BIRTHDAY!!!!
I hope you have a wonderful day and that the year ahead is filled with much love, many wonderful surprises and gives you lasting memories that you will cherish in all the days ahead. Happy Birthday.
Birthdays are a new start, a fresh beginning, and a time to pursue new endeavors with new goals. Move forward with confidence and courage. You're a very special person. May today and all of your days be amazing!
Hey there! Sending birthday wishes your way for a beautiful year ahead. May your lucky stars continue to shine and make all of your dreams come true. Enjoy your day with all of the pleasures it has in store.
Don't think of your birthday as getting another year older. Think of it as another year well spent with friends and family. I know am looking forward to the next year because we will get to spend it together. Here's to another 365 days my friend.
May all of your wishes come true this year. Happy Birthday to a wonderful person and friend! I hope many years of blessings follow you wherever you go!
You've put a smile on my face so many times, I hope I can give you one in return on your big day. You're sweet, cute, kind and so many other things. Being in your life is a blessing. Happy birthday, sweetie!
I hope you put a smile on your best friend's face with one of these best birthday messages above. Happy Birthday to your friend.