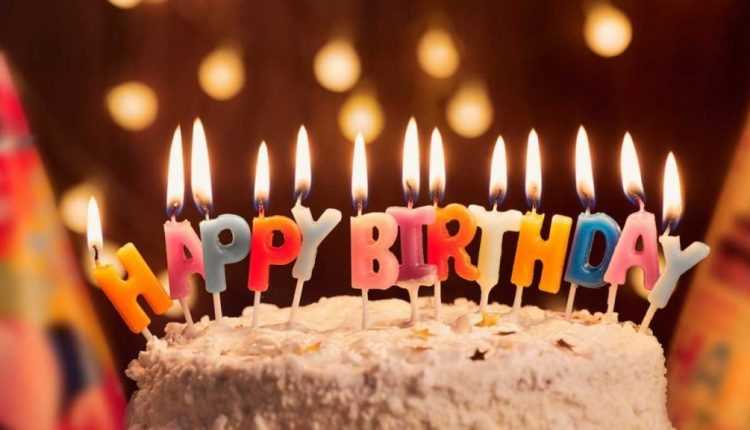 50 Best Birthday Wishes For Friends
Good friends are had to come by and when they do, we should celebrate them, especially on their special day by sending them some of the Best Birthday Wishes. Now, putting how you feel into writing can sometimes be challenging and there is no need to be worried about that, it happens to a lot of other people. For this reason, we've compiled this list of the best birthday wishes you send to your friends on their birthdays. Simply go through the list and pick the one and best suits how you feel about your friend and send it to him/her.
50 Best Birthday Wishes For Friends
Wishing you a day that is as special in every way as you are. Happy Birthday.
Thinking of you on your birthday, and wishing you all the best! I hope it is as fantastic as you are, you deserve the best and nothing less.
A birthday is the most special day in one's life. Enjoy yours to its fullest.
Happy Birthday!!! I hope this is the beginning of your greatest, most wonderful year ever!
Whatever you choose to do on your birthday, may it bring you the happiness you deserve.
Celebrate your birthday today. Celebrate being Happy every day.
Happy birthday! Enjoy this year and use it as a launchpad for your future!
My birthday wishes for you is that you continue to love life and never stop dreaming. May beauty and happiness surround you, not only on your special day but always.
Your birthday only comes once a year so make sure this is the most memorable one ever and have an amazing day!
You've put a smile on my face so many times, I hope I can give you one in return on your big day. You're sweet, cute, kind and so many other things. Being in your life is a blessing. Happy birthday, sweetie!
Today isn't just another day. It's your birthday so make sure it's special and make it the best day of the year for you. Happy birthday!
Words are too few to wish you a good birthday. It is your special day. Make it the best!
Happy birthday to one of my most dear friends on the entire planet! Hope you have a day as wonderful as you!
You are a true friend, so please don't change ever! Happy Birthday, and may every wish you have come true!
Because I have a friend like you, every day feels like a holiday. I can't wait to celebrate your birthday like it's the most important day of the year!
My friend, it's time to pop the champagne, make some noise, dish out some food, throw some confetti and burst some balloons. Celebrate your Birthday, you deserve the best!
I feel privileged to have spent one more year of my life with you. Wish you a very Happy Birthday, dear friend!
Happy Birthday to you! I wish that your life blossoms into many of your most cherished desires come true.
Birthdays come around every year, but friends like you only come once in a lifetime. I'm so glad you came into my life. Best wishes on your special day.
You're such a special friend! It's a pleasure to remember you anytime, especially on your birthday. Have a Great day ahead!
Let's make your birthday a day that you will always remember. Happy Birthday, my friend! We have some serious partying to do, so let's get to it!
The world was never the same the day you were born. As your best friend, I'm glad that day happened. Happy Birthday, my friend! Live long and prosper!
As you celebrate your day, I celebrate the beautiful friendship we share! Happy Birthday, dearest friend!
It feels amazing to have a friend like you in my life. Have a happy and fun-filled Birthday, buddy!
Happy birthday to one of the nicest people I have ever met. May this year be even more wonderful and blessed.
Happy Birthday to my amazing, beautiful, and fabulous best friend

May the joy that you have spread in the past come back to you on this day. Wishing you a very happy birthday!
Best wishes on your birthday! You deserve all the wonderful things in this world because you are the best person I know. I love you! Happy birthday!
Having you as my friend is a privilege to me. Happy birthday. You are a precious gem.
I am looking forward to many more years of friendship and birthdays with you. Have a fantastic birthday!
For many people, the word friend is just a sequence of letters. For me, it is the source of happiness and strength because of you. Happy Birthday, buddy!
May this day bring a lot of smiles and happiness to you, my dear friend. Wishing you a great and grand birthday!
It is hard to believe so many years have already passed. I am glad we've been friends for so long. Happy Birthday to the best!
Not everyone in this world is blessed with an understanding, trustworthy, caring and loving friend. That is exactly why I consider myself so incredibly lucky. A very Happy Birthday to you. Have an amazing day.
If your birthday is half as amazing as you are, it's going to be epic. Happy birthday to the best friend a person could ask for!
We do this year in year out. Wishing each other a happy birthday. May we do it for much longer still. May your joy never cease. Happy birthday dear friend.
I learned the meaning of true friendship from you. Happy birthday my friend. Always going to be there for you.
May the special day of yours be filled with loving memories full of fun and the company of good friends. Happy Birthday!
May the coming year be kind to you. May you have all your heart desires. Happy birthday.
Wishing my friend a beautiful day. Hopes and dreams I'm sending your way. May all be good and all come true on this very special day for you
Life is not easy, but friends like you make it bearable. Here's to many more beautiful years ahead, Happy birthday.
Your birthday only comes once a year so make sure this is the most memorable one ever and have an amazing day!
You only get one wish per year, and that is today on your birthday. I hope you make a perfect wish and have a perfect and happy birthday!
Happy birthday to my bestie. Thank you for knowing me as no one else does!
Special friends are rare. You don't find them everyday. I'm grateful for your friendship. Happy birthday to a friend I'll never forget.
I pray this coming year brings with it pleasant surprises for you and a special kind of love. Happy birthday.
I've known you for as long as I can remember and there's no other person deserving of having a perfect day like you today. Make it a great birthday!
I celebrate you today my dearest friend. For all your constant love and support, I say thank you. Happy birthday. Do have a great one.
Your best is yet to come darling. The future holds greatness for you. Happy birthday to the most charming, witty human I know.
I hope you have a birthday that is every bit as special as you are. Happy birthday, dear.
There you have it guys, our list of the Best Birthday Wishes you can send to friends and lovers