Are you in need of a means to send SMS to a large number of people and don't want to waste much? Well, you can choose from our list of best bulk SMS service providers in Nigeria.
Bulk SMS refers to the simultaneous transmission of a large number or volume of SMS or text messages. It works similarly to how a standard text or SMS is sent from a phone.
But there's a distinction between the two: Bulk SMS can be sent via the internet using a dependable bulk SMS gateway instead of your mobile phone for ordinary text messages.
Bulk SMS services are offered by various organizations in this country, each with comparable packages but varying prices and quality. So if you're looking to enhance customer acquisition and retention while also staying on top of the competition, using Bulk SMS service is the answer.
We've listed a few of the best bulk SMS service providers in Nigeria. In addition to making your business more efficient, these services will help you make valuable connections while saving you money.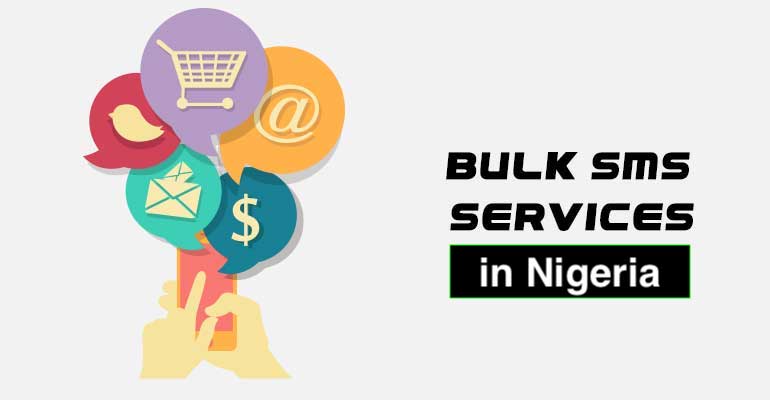 Best Bulk SMS Service Providers in Nigeria
Nigeria Bulk SMS
Xwireless.Net
Gold SMS 247
BulkSMSNigeria
Smskernel
Ebulksms.com
SpeedWay SMS
5Kobo Rapid SMS
Nigeria Bulk SMS
This SMS service provider is one of Nigeria's top Bulk SMS providers, with 12 years of expertise and a customer database of over 70,000. They're the country's most popular bulk SMS service.
Nigerian Bulk SMS has flourished for years and is widely trusted for the following reasons:
Swift SMS delivery
Very reasonable bulk SMS costs
Global coverage of about 210 countries
24/7 customer support service
Xwireless.Net
This system has been around for a while. It has an easy-to-navigate user interface that anyone can utilize. You can send SMS from an excel sheet, including your messages and contacts, using X-Wireless solutions for Excel Plugin.
With a volume of between 1 and 9,999, the provider's bulk SMS service starts at 0.89 per SMS. It's possible to have a volume as low as 0.73 if you like.
Gold SMS 247
Another bulk SMS service provider in Nigeria is Gold SMS 247. Using this service, you can buy for as little as 72 kobos per SMS. Also, you'll get your order immediately after you pay.
It offers Bulk SMS Service in Nigeria that is both reasonable and dependable for your company. Moreover, when used as a marketing and campaign tool, this service can help your business grow because it raises brand awareness and opens the door to a broad prospective market with a decent number of customers in a short time.
BulkSMSNigeria
Since it ranks highly in Nigerian searches for bulk SMS-related terms, it has a greater user base. Nigeria's biggest SMS network provider, offering a variety of payment alternatives, is this SMS provider.
For less than 999 units, the price is N2, whereas, for 500,000 to 5,000,000 copies, the price drops to N1.45.
Smskernel
While several providers can deliver Bulk SMS messages far faster, this particular bulk SMS service provider stands out due to its lightning-fast message delivery time.
Additionally, this company's responsive design works well on low-end smartphones, and the interface is simple to use and extensive in scope.
This company charges N1 for each communication, and there are reseller packages available for a low cost. As a last option, you can easily pay for your order using a debit card.
Ebulksms
Bulk SMS is a well-known Nigerian bulk SMS business that you can entirely rely on to deliver your high-quality message and a brand you can trust. A number of Nigerian companies frequently use bulk SMS. It offers a simple but effective user interface.
Although it is not recommended for low-end phones, the design is also really responsive, and the delivery speed is ideal, making it well worth utilizing. In addition, Ebulksms is well-known for offering some of the most cutting-edge capabilities available today for bulk SMS internet providers.
SpeedWay SMS
Speedway SMS has a history of providing high-quality service going back to 2016. One of their distinctive selling points is that they provide consumers with a simple payment system via a payment gateway that accepts debit cards. In addition, the speed at which SMS may be sent with a single click on the send button is as advertised.
5Kobo Rapid SMS
There are a lot of inexpensive bulk SMS providers out there; 5kobo fast SMS is one of the cheapest; they charge as little as one SMS per unit.
If you purchase over 4,999 units, each SMS's price is 1.55 naira; if you buy between 100 and 4,999 units, the price per SMS is up to 1.90 naira.