Kickass Torrent (also known as KAT) "was" a popular website which provided a directory for torrent files. Notice I used the word "was"? Yes, that's because they are no more. The website was launched in 2008. They became the most visited BitTorrent directory in 2014. And by 2016, the domain was seized by the US Government.
Not to worry, we present to you the best 10 best Kickass Torrent Alternatives.
Best Kickass Torrent Alternatives
Pirate Bay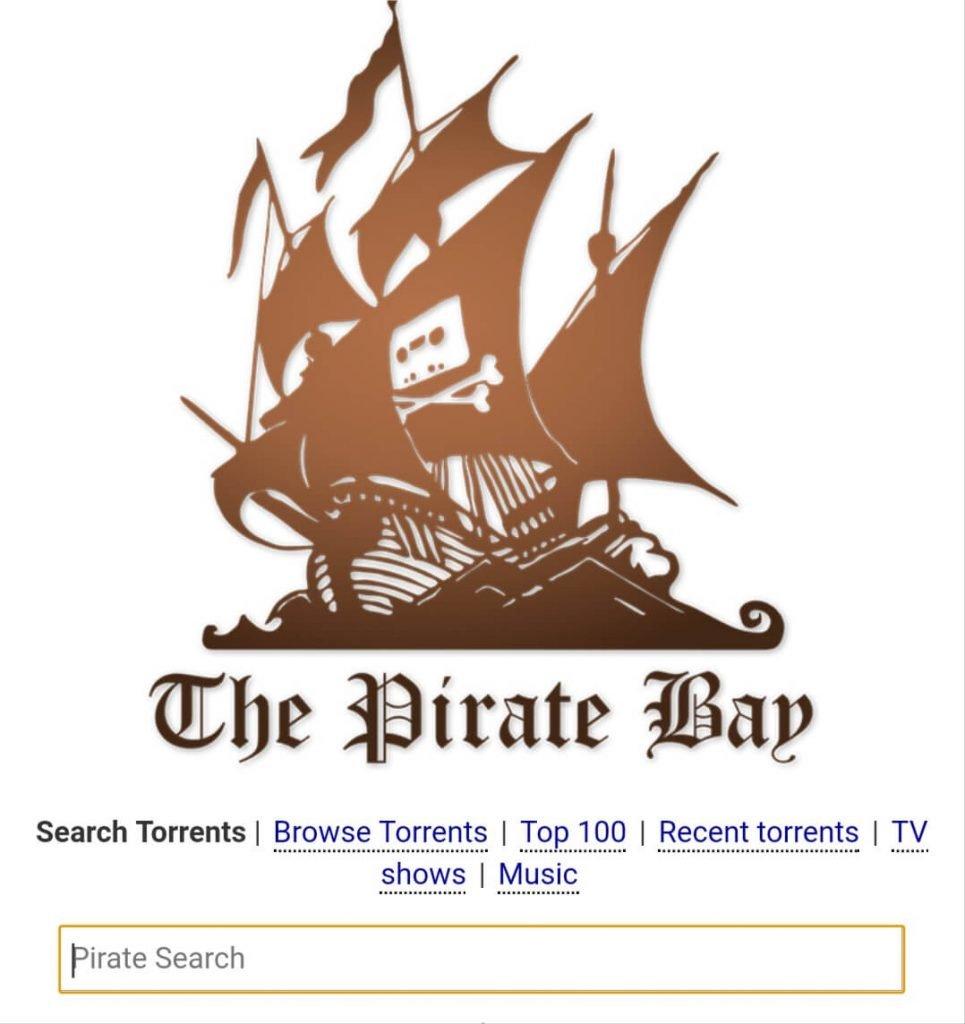 Pirate Bay is the kingpin of Torrent. It was the most visited torrent website before it was overtaken by Kickass in 2014. Now that Kickass is no more, it has the crowd back. The website makes money by mining cryptocurrency – Monero. When a user visits the website, it uses their device to mine the cryptocurrency by default. You either activate adblocker or don't visit the site.
RARBG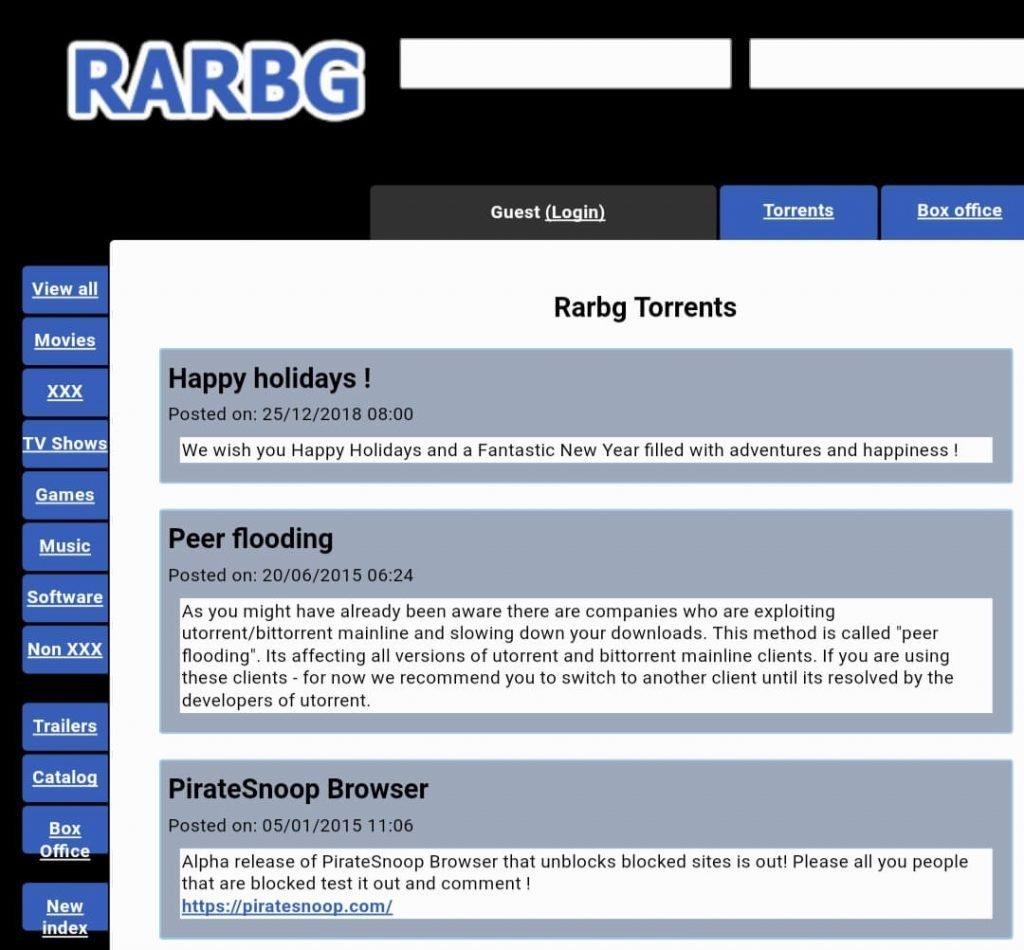 Established in 2008, RARBG hosts various kinds of torrent such as music, games, movies, pornography e.t.c. It has a neat and clean user interface unlike most torrents out there. To the left of the website's home page is the categories. The enormous pop-up ads can be annoying though.
ExtraTorrent
This website torrent directory is in millions cut across various niches like music, games, software, movies and so on. They also have a news category where you can read the latest news and articles. It is a great community for torrent lovers. The company also respect and respond to copyright claims, something you don't usually see in most torrents.
Torlock
Torlock is an upcoming but good torrent website. Every category listed on the site has an RSS feed. When you subscribe to the RSS feed, you'll get notification about the latest addition to that category. They also advise you use their own VPN service to download torrents on the site.
P2P Guru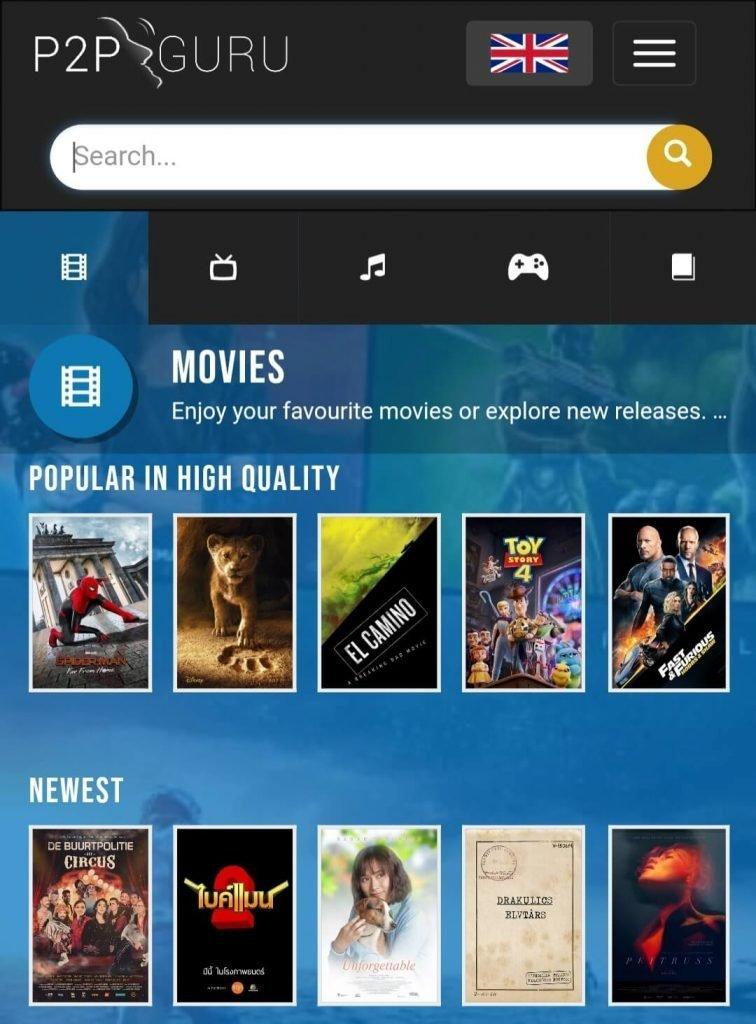 Another worthy addition to this list of 10 best kickass torrent alternatives is "P2P Guru". The major attraction of this site is the ad-less experience. Your time on the site won't be disturbed by annoying and clickbait ads. They have interesting features on the site such as Guru ratings, Quality Index, Notify-me button e.t.c.
YTS.AG
Every torrent on this website is neatly arranged based on genres. It focuses more on movies and TV shows. Every movie or TV series comes with IMDb rating, trailer, list of cast, screenshots, and description. Movies are available for download in 720p and 1080p resolutions. Ads can be blocked using Adblocker. Though their ads are not that annoying compared to some websites.
AIO Search
AIO Search is nicknamed the Google of torrents. This website has direct access to over 60 torrent websites. You can search for anything on AIO Search. The search results are arranged in tabs, from there you can get to the site and download it. This search feature comes in handy when you are searching for a file that is so rare in torrent space.
Academic Torrents
This torrent is beneficial to academic people. It is said that the torrent is a joint effort of many universities and used in sharing datasets. Papers, Courses, Projects, anything related to academic can be searched for on this site. The works featured on this site are legal and you don't need a VPN to access them. Their ads are not annoying and are mostly static.
Popcorn Time
Popcorn Time is another search-oriented torrent like AIO Search but it only comes as an application. With this application, you can search for your favourite movies on other torrent websites. The app is available for iOS, Android, Mac and Windows users. Popcorn Time automatically searches the best video quality for your movie.
TorrentHounds
The last one on the list is "TorrentHounds". The website features over 80 million torrent files across categories like music, movies, games, software e.t.c. Their user interface looks old but neat and gets the job done. To visit this site, ensure you have a VPN installed and working to avoid stories. You can also activate Adblocker for their annoying ads.
This is the 10 best Kickass torrent alternatives we have right now. Other notable torrent websites are Lime Torrent, The Internet Archive, Katcr, ISO Hunt, and Zooqle.