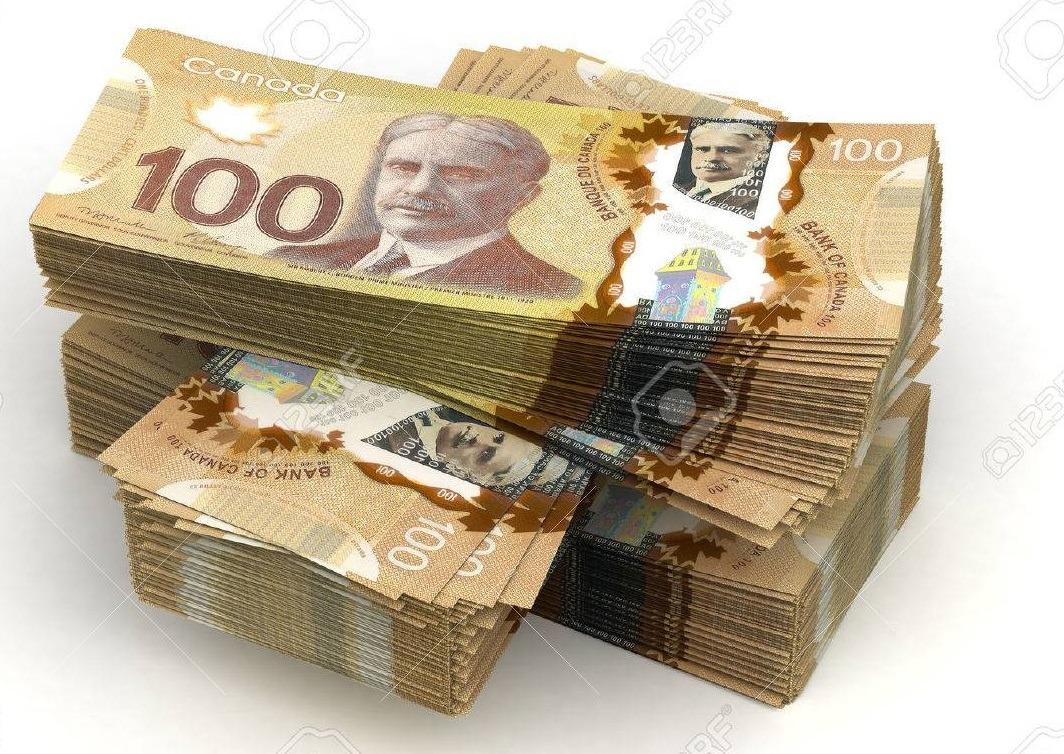 Canadian Dollar to Naira exchange rate today
The Canadian dollar to the Nigerian naira exchange is not really a popular exchange in the market. Still, it doesn't neglect the fact that the Canadian dollar is one of the good currency in the foreign market. And Canada is a good travel destination for prospective Nigeria travellers. The country shares a boundary with the United States of America and located in the Northern part of North America. There are ten provinces and three territories in Canada. The country covers 9.98 million square kilometres (3.85 million square miles), making it the second-largest country in terms of the total area only behind Russia. Let's have a look at the Canadian dollar to naira Exchange rate today.
Convert Canadian Dollar to Nigerian Naira
1 CAD – NGN 276.638
5 CAD – NGN 1,383.19
10 CAD – NGN 2,766.38
25 CAD – NGN 6,915.94
50 CAD – NGN 13,831.88
100 CAD – NGN 27,663.77
500 CAD – NGN 138,318.83
1000 CAD – NGN 276,637.67
5000 CAD – NGN 1,383,188.33
10000 CAD – NGN 2,766,376.66
50000 CAD – NGN 13,831,883.28
Convert Nigerian Naira to Canadian Dollar
NGN – 0.00361278 CAD
5 NGN – 0.0180639 CAD
10 NGN – 0.0361278 CAD
25 NGN – 0.0903196 CAD
50 NGN – 0.180639 CAD
100 NGN – 0.361278 CAD
500 NGN – 1.80639 CAD
1000 NGN – 3.61278 CAD
5000 NGN – 18.0639 CAD
10000 NGN – 36.1278 CAD
50000 NGN – 180.639 CAD
Canadian Dollar to Naira exchange rate – Black Market
By now you should know there are two markets in Nigeria, we have the official rate market from CBN (Central Bank of Nigeria) and the Black/Parallel Market. For the Black Market, 1 Canadian dollar sells for NGN 278 and buys at NGN 286. Banks like GTBank sells 1 Canadian dollar at the rate of NGN 285 to its client. In the Black market, a dealer is allowed to sell or buy at any given rate, so Banks don't usually have the same rate. It's better you shop around these banks to make sure you're buying or selling your Canadian dollar at a very good rate.
The Canadian dollar currency
What do you know about this currency used by the Canadians? Well, below are some great things you should know about the Canadian dollar currency.
The Canadian dollar currency was first introduced to the country in the 1660s by French colonist who came with coins. It wasn't until 1821 that they started using banknotes.
The Canadian dollar is the 5th most held reserve currency in the world, which accounts for 2% of the world reserves.
To avoid confusing it with other dollar currency in the market, the Canadian dollar uses the Can$ or C$ sign.
They have coins in denomination of $1, $2, 1¢, 5¢, 10¢, 25¢ and 50¢. The 1¢ and 50¢ are rarely used. While in terms of notes, they have denomination of $1, $2, $5, $10, $20, $50, $100, $500 and $1000. The $1, $2, $500 and $1000 are rarely used.
The Canadian dollar top currency conversion is with the United States dollar.
In the Forex market, the Canadian dollar is the seventh most traded currency.
The Bank of Canada was established in 1934. Currently, their banknotes are being printed on a polymer material.
The Canadian dollar currency is nicknamed Lonnie or Buck in the English language. And Huard or Piastre in the French language.