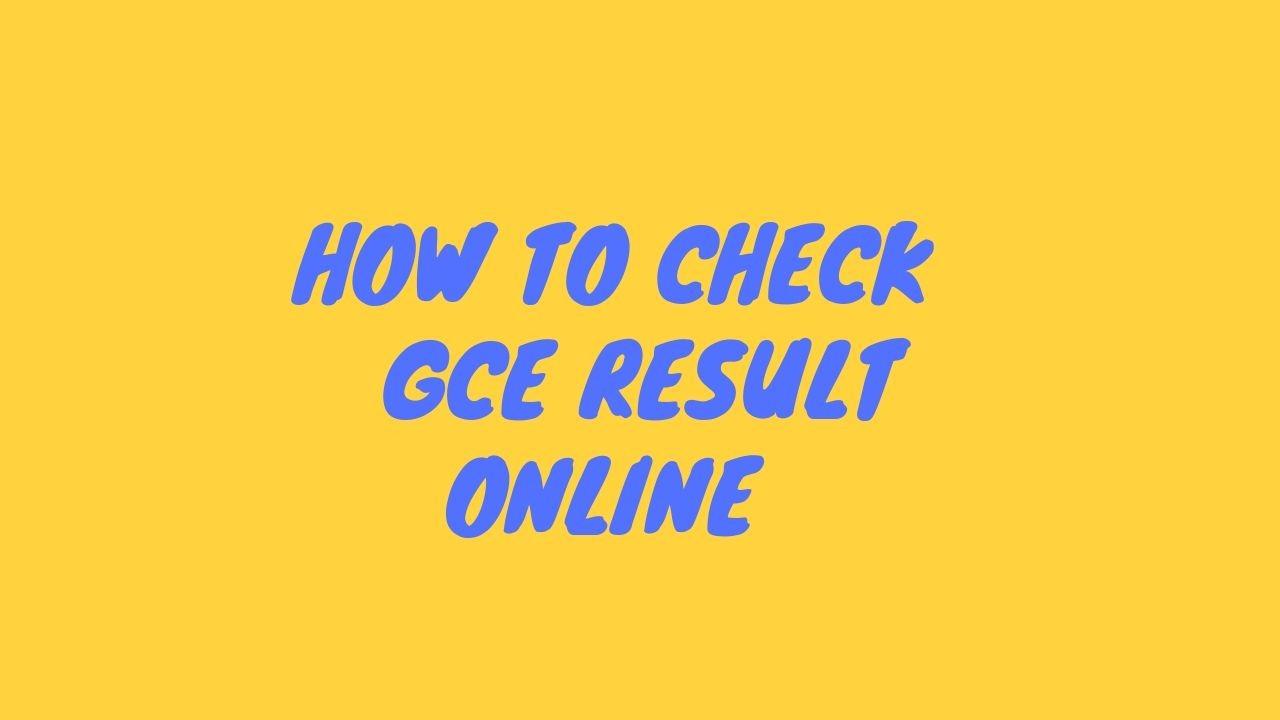 How to Check GCE Result Online
The General Certificate Examination (GCE) is a private O'level examination for candidates who for some reasons did not pass the West African Senior School Certificate Examination (WASSCE). Both the GCE and WASSCE are conducted by the same Examination council – The West African Examinations Council (WAEC).
This article is put together to show you how to check GCE Result Online. The council by law is in charge of these types of examinations in English-speaking West African countries. Though they also contributed to education in the Anglophonic West African countries.
How to Check GCE Result Online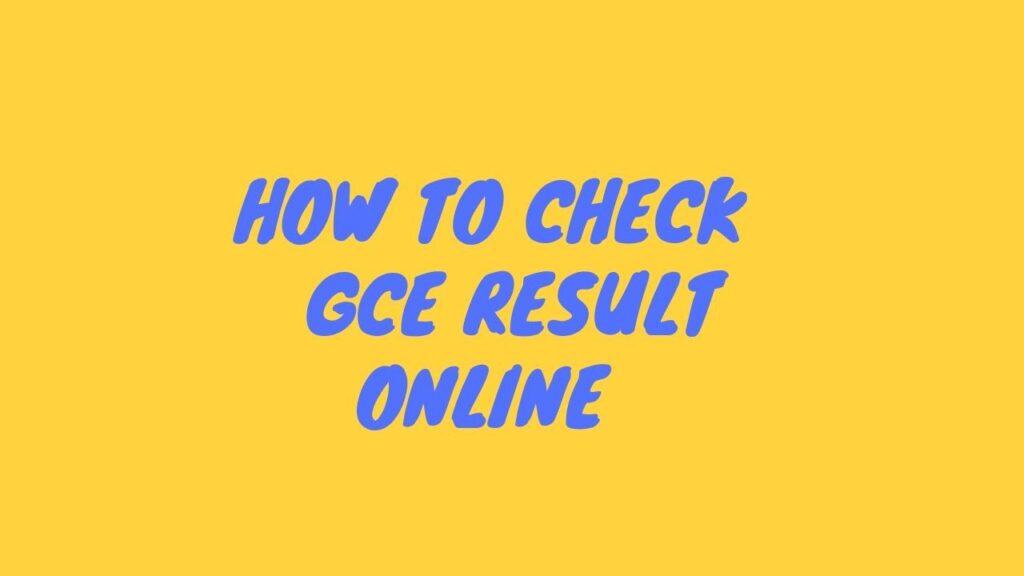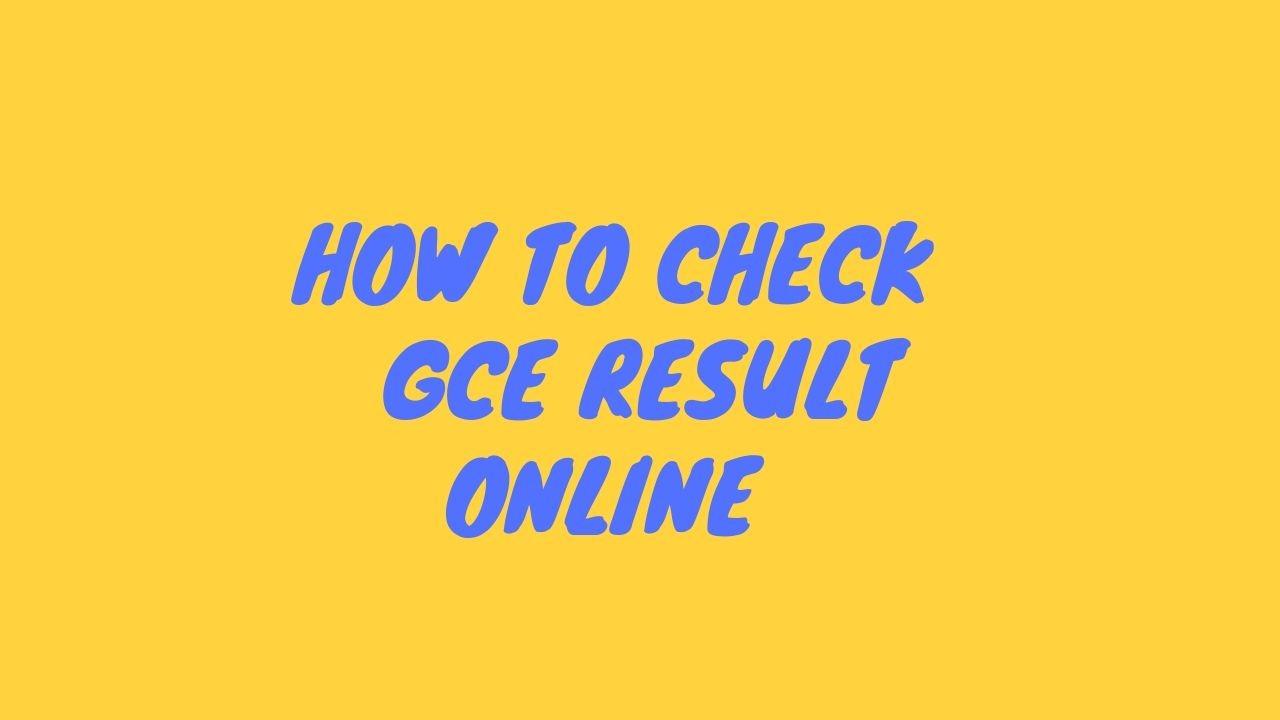 If you sat for GCE and you will like to know the status of your result, pls follow the steps below.
Visit the WAEC official website www.waecdirect.org/
By the left side of the homepage is the "Result Checker" section.
Enter your 10-digit GCE Examination Number. It usually consists of the 7-digit centre number and the 3-digit candidate number. e.g 4323555673
Enter the 4 digits of your Examination Year e.g 2005
Then select the type of Examination. In this case, it will be "Private Candidate Results".
Proceed to scratch your e-PIN Voucher
Enter the Personal Identification Number (PIN) on the e-PIN Voucher.
Then enter the serial number on the e-PIN Voucher.
Click on "Submit" and wait for the results window to come up displaying your result.
NOTE: You can only check your result up to a maximum of five (5) times with the use of one e-PIN Voucher. For subsequent checking of a result after exhausting this limit, will lead to getting another e-PIN Voucher. This e-PIN Voucher cost Seven hundred naira (N700) from any WAEC zonal/branch office nearest to you.
How to check GCE Result through SMS
Results can now be checked via SMS for both GCE and WASSCE. For checking of GCE result, follow these steps;
Make sure you have the e-PIN Voucher and it has been scratched.
Send an SMS in the format below:
WAEC*ExamNo*PIN*ExamYear to short-code 32327. This platform is only available to MTN, Airtel & Glo subscribers. For example, the SMS will look like this WAEC*4250101001*123456789012*2007
Ensure there is no spacing in the message. Please adhere strictly to this format.
After sending the message, wait for your result to b delivered to you via SMS.
This service cost thirty Naira (N30) only.
Having problems checking GCE Result
For those who can't check their GCE result both online or via SMS due to one issue or another, kindly send the following details listed below to customersupport@vatebra.com for verification and assistance;
Error message displayed
Your examination number
Type of Exam
Year of Exam.
Or visit any WAEC office nearest to you for further enquiries.
List of WAEC Offices in Nigeria
WAEC International Office
3 Watchtower Avenue,
Onipanu, Somolu, Lagos
Private Mail Bag 1076. Yaba, Lagos, Nigeria
Tel: (234-1)-5820266, 5820704, 7915675, 7914351-6
Fax:(234-1) 5820265
Email:waechqrslagos@yahoo.com
NIGERIA National Office
21, Hussey Street, Yaba;
Private Mail Bag 1022, Yaba, Lagos.
Tel: (01) 7305150, 961016, 2136455, 8974569
Email:hnowaeclagos@yahoo.co.uk
hnowaeclagos@waecnigeria.org
Abuja Zonal Office
Secretariat Road,
Gwagwalada,
P.M.B 67, Garki,
Abuja-FCT.
Tel: 09-4832969; 4836173
Email: waecabuja@yahoo.co.uk
Benin Zonal Office
Exams Council Avenue
Off Benin-Auchi Road
(Opp. Water Reservoir)
P.M.B 1234,
Benin City,
EDO STATE.
Tel: 052-875481; 876483; 875484
GSM: 08025383319
Email: waecbenin@yahoo.com
Enugu Zonal Office
22, Aguleri Street,
Independence Layout,
PMB 1040, Enugu,
ENUGU STATE.
Tel: 042-823384, 823375-9
Email: waecenugu1@yahoo.com
Ibadan Zonal Office
1/3 Akintoye Adesina Way, Ijokodo,
PMB 5260, Ibadan,Oyo State.
Tel: 02-8104370; 8101058; 8101084; 8707227; 2007079; 2008394
Email: zcwaecibadan@yahoo.com
Ikeja Zonal Office
Plot 18,18 & 20, Ijaye Road…
OAU Portal: How to Register and Check Result
Obafemi Awolowo University (OAU) is one of the best tertiary institutions in Nigeria. The university is controlled and operated by the Federal Government of Nigeria. It was established in 1961 while classes commenced the following year – 1962. The university name honours the late Chief Obafemi Awolowo – a nationalist and statesman who played a vital role in Nigeria's independence. The current Vice-Chancellor of OAU is Professor Eyitope Ogunbodede. The purpose of this article is to help student on how to register and check the result using the OAU portal.
How to Register on OAU Eportal
Login using your Registration Number and the Password you used last on the portal.
Upload your scanned School Certificate Result(s). Then proceed to the completion of the following forms correctly; Certificate form, Bio-data, Course registration form, and Bed space application form (optional).
Payment of the appropriate charges will be carried out at the bank.
How to check Result on OAU E-portal
Go to www.admissions.oauife.edu.ng
Click on Post UTME Result Checker
Enter your username and password.
Log in to check your result. Note: checking of results is absolutely free of charge.
How to check Admission Status on OAU E-portal
Go to the University admission portal page www.eportal.oauife.edu.ng/admissions.php.
Enter your admission year in the required column e.g 2019.
Enter your JAMB registration number.
Then click on the 'Submit' button to access your OAU admission status.
If you have been successfully admitted, you're required to proceed to the JAMB portal where you'll either Accept or Reject the admission offer.
One can also check their OAU admission status on JAMB website by following these steps;
Login to your JAMB profile with username and password.
Then scroll down and locate the "Check Admission Status" tab. Click on it.
Select your examination year to follow by entering your registration number.
Click on "Check Admission Status" to check your OAU admission status.
How to Contact OAU
All enquiries or complaints will be addressed via the following online platform:
• E-mail: enquiry@oauife.edu.ng
• Helpline: 08088014185
List of Faculties in OAU
Faculty of Agriculture
Faculty of Arts
Faculty of Economics
Faculty of Social Sciences
Faculty of Law
Faculty of Science
Faculty of Education
Faculty of Pharmacy
Faculty of Health Sciences
Faculty of Administration
Faculty of Environmental Design and Management
List of Departments in OAU
Agricultural Economics & Extension
African Languages and Literature
Agricultural Economics
Agricultural and Environmental Engineering
Agricultural Extension and Rural Sociology
Anaesthesia and Intensive Care
Anatomy and Cell Biology
Animal Science
Archaeology
Architecture
Biochemistry
Botany
Building
Business Law
Chemical Engineering
Chemical Pathology
Chemistry
Civil Engineering
Community Health and Nutrition
Computer Science and Engineering
Continuing Education
Crop production
Demography and Social Statistics
Dermatology and Venerology
Dramatic Arts
Drug Research and Production Unit
Economics
Educational Administration and Planning
Educational Foundation and Counseling
Educational Technology
Electronic and Electrical Engineering
English Language
Environmental Health and Epidemiology
Estate Management
Fine and Applied Arts
Food Nutrition and Consumer Sciences
Food Science and Technology
Foreign Languages
Geography
Geology
Haematology and Immunology
History
Institute of Education
International Law
International Relations
Jurisprudence and Private Law
Linguistics
Literature in English
Local Government Studies
Management and Accounting
Mathematics
Mechanical Engineering
Medical Microbiology and Parasitology
Medical Rehabilitation
Medicine
Mental Health
Materials Science & Engineering
Microbiology
Medical Pharmacology and therapeutics
Morbid Anatomy and Forensic Medicine
Music
Nursing
Obstetrics, Gynaecology and Perinatology
Orthopaedic Surgery and Traumatology
Paediatrics and Child Health
Pharmaceutical Chemistry
Pharmaceutics
Urban & Regional Planning
Pharmacognosy
Pharmacology
Philosophy
Physical and Health Education
Physics
Physiological Sciences
Plant Science
Political Science
Psychology
Public Administration
Public Law
Quantity Surveying
Radiology
Religious Studies
Sociology and Anthropology
Soil Science
Special Education and Curriculum Studies
Surgery
Urban and Regional Planning
Zoology