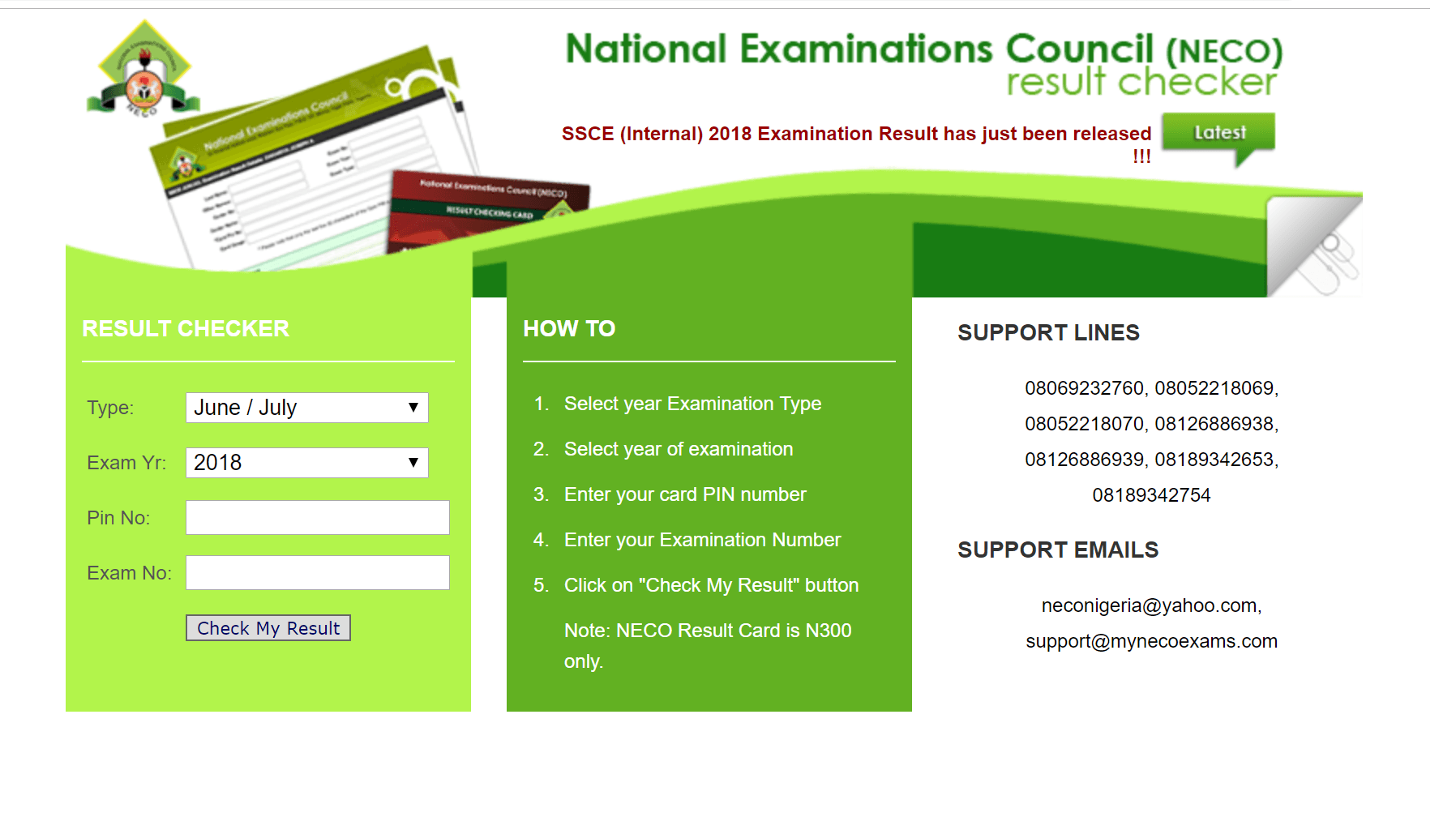 How to check NECO results in Nigeria
The word 'NECO' is familiar to every Nigerian that has passed through the country educational system. This is the country's examination body which conducts examinations at different levels of the system. The National Examinations Council (NECO) was founded 20 years ago and quite similar to the West African Examinations Council (WAEC).
The educational system of Nigeria consists of four levels. We have six years of basic education, three years of junior secondary education, another three years of senior secondary education, and the tertiary education which is usually between four to six years depending on the discipline.
The National Examinations Council conducts three examinations annually for the basic, junior, and senior education levels.
These examinations are;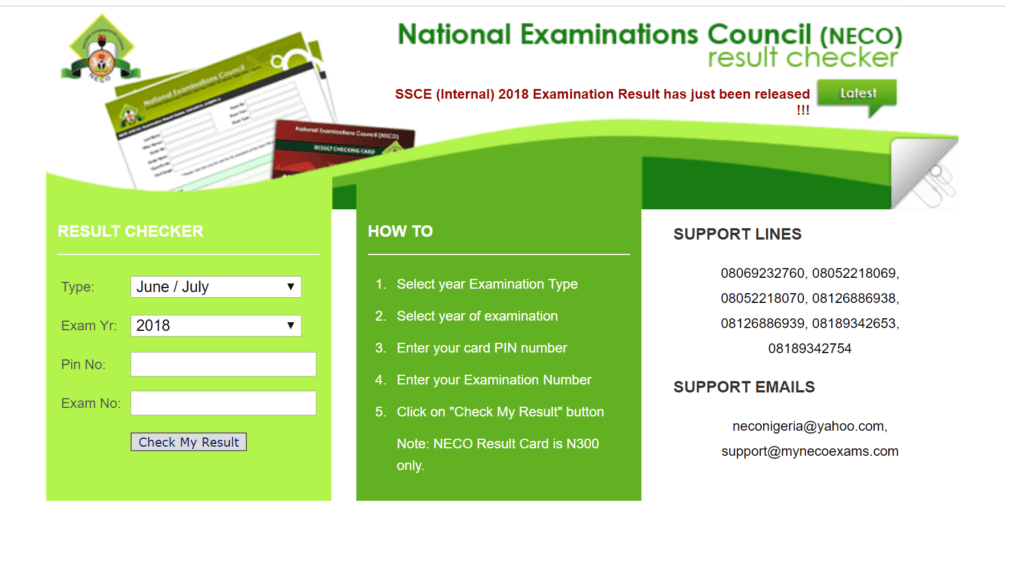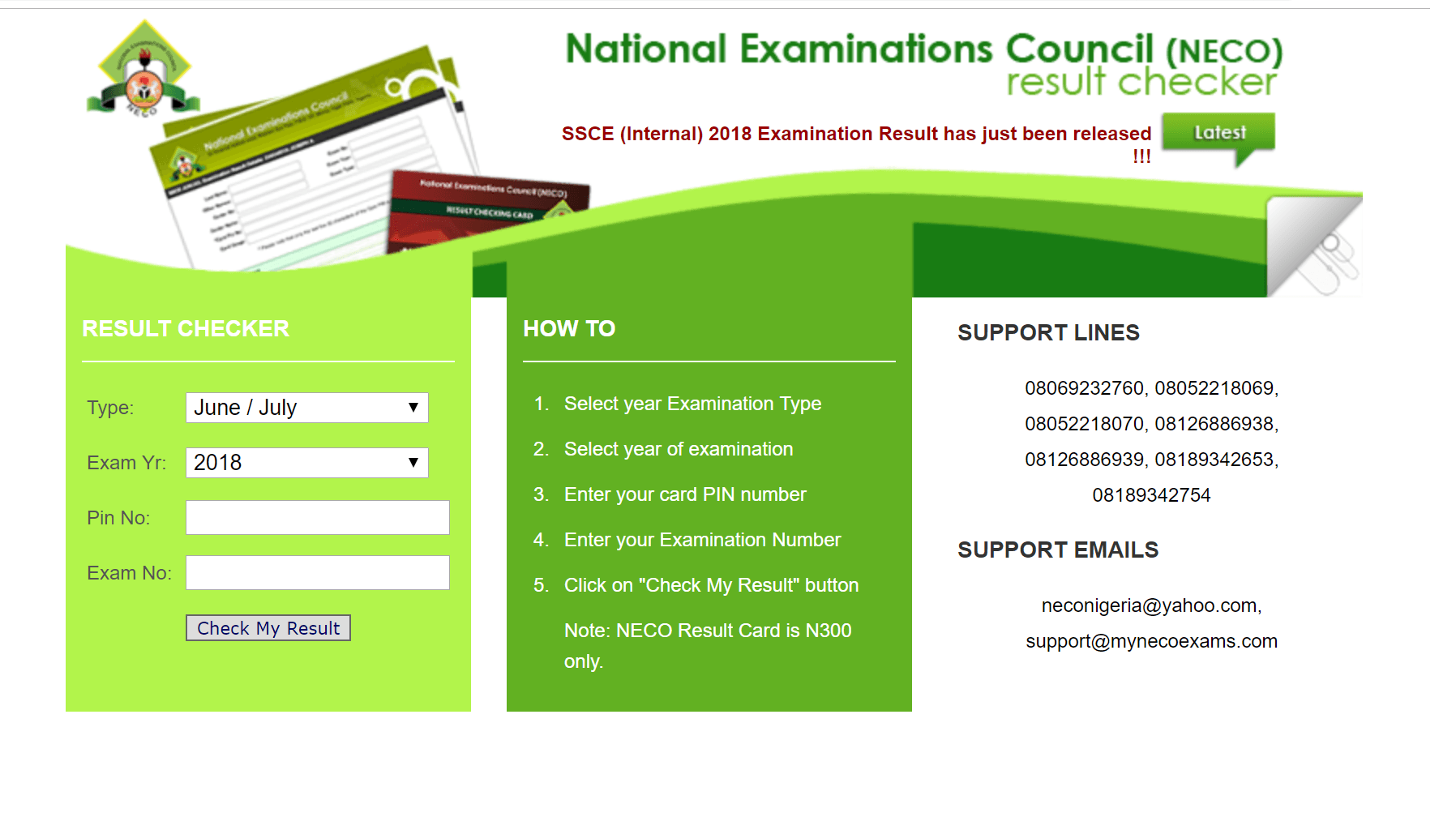 Senior Secondary Certificate Examination (SSCE)
This examination is divided into two parts. The internal examination for students of a particular school, which usually takes place around June/July. And the external examination for candidates who aren't students of a given school. This one takes place around December/January. This examination is conducted by the Federal Government.
Junior Secondary Certificate Examination (JSCE)
This is for students in the 3rd year of their junior secondary education. It's the final examination before they go into the senior secondary education. The examination is usually conducted by the state government.
National Common Entrance Examination (NCEE)
The examination is for students in the 6th year of their basic education. This is an entrance examination of the junior secondary education level.
How to check NECO results in Nigeria
Before you can check your NECO result, you'll need to purchase the NECO result card. This card cost NGN 300 only and can be gotten in any NECO offices or partners.
After buying the result card, follow the steps below;
Visit NECO official website www.mynecoexams.com
On the left-hand side is a section accredited to result checking.
Select your examination type and examination year.
Enter the PIN from the result card you bought.
Enter your examination number and click on 'Check My Result'
How to Purchase NECO Token Online
NECO now has another convenient way of checking the result online. With the use of NECO token, candidates, parents, schools, corporate organizations can now check someone's result.
To check your NECO result using the token simply follow these steps;
First, register on https://result.neco.gov.ng/register
An activation email will be sent to your email address that needs verification.
After registering, you can now login on https://result.neco.gov.ng/login
Click on the Purchase token
Enter the number of tokens you want to purchase. Each token can only be used to check one result for a stipulated number of times. After choosing how many tokens you're purchasing, click on 'Pay Now'.
A token cost NGN550 (500 Naira for the token, and 50 for service charge).
You'll be redirected to REMITA platform, where you can either use your bank account or card to make the payment. A token number will be given to you.
Follow the steps on how to check NECO results in Nigeria written above. Instead of the Result Card PIN, use the token number.
How to contact a NECO representative
NECO has designated support lines for interested people who want to reach out to them. If you have any\complaint, request or enquiry, contact NECO through the following;
NECO Phone Numbers
08069232760
08052218069
08052218070
08126886938
08126886939
08189342653
08189342754
NECO email address
neconigeria@yahoo.com
support@mynecoexams.com
NOTE: These NECO support lines are only available between the hours of 8.00 AM and 7.00 PM (Nigerian Time).