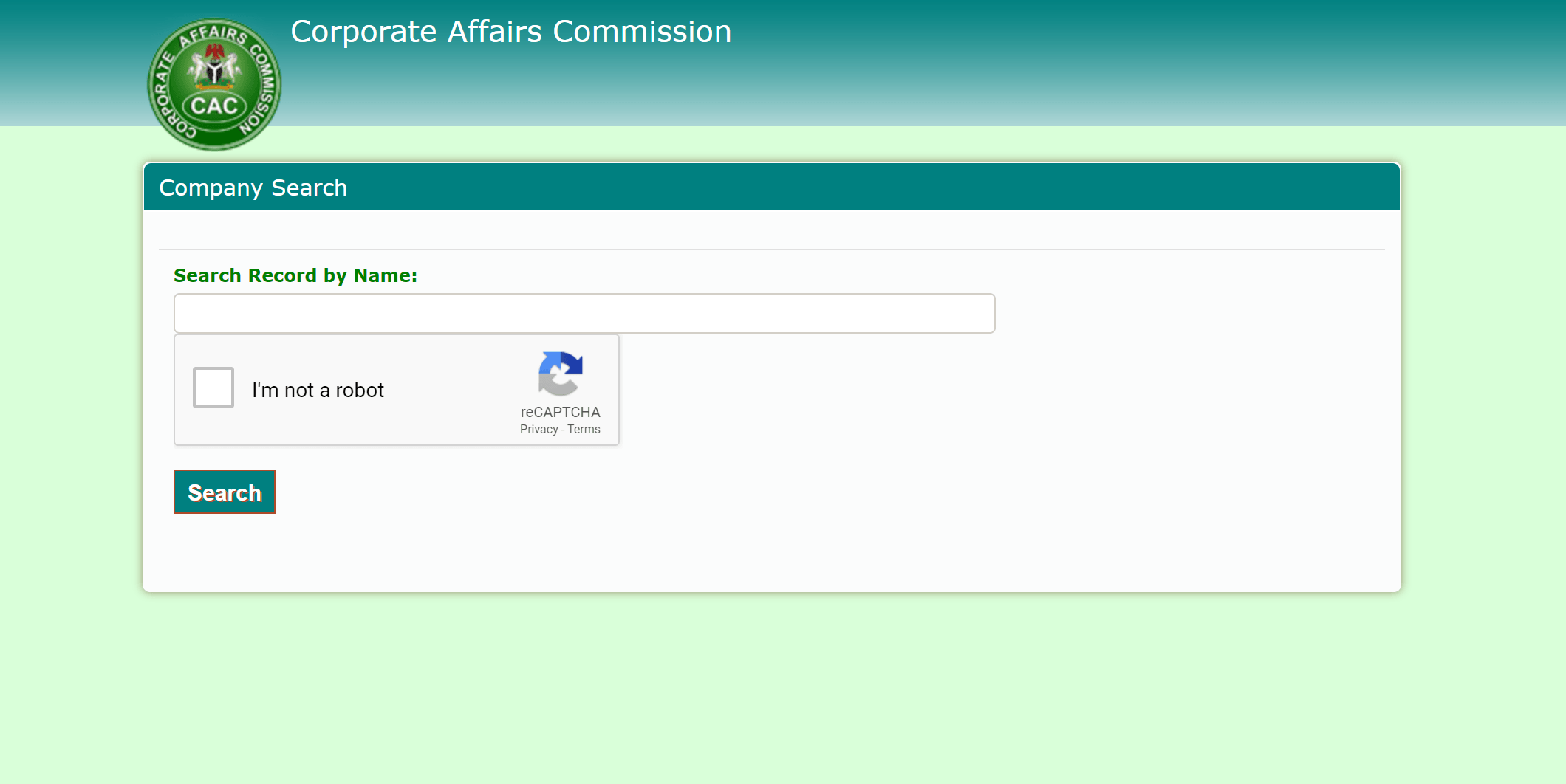 C.A.C Offices, Address and Customer Care Contact
The Corporate Affairs Commission (CAC) is an autonomous body established in 1990 within the laws of Nigeria. The body is tasked with the responsibility to regulate both the formation and management of companies in the country. For business enthusiasts in Nigeria, this article will help you understand every key thing concerning the Corporate Affairs Commission.
List of accredited members of CAC
The Corporate Affairs Commission carry out its function with the help of these accredited members;
Association of National Accountants of Nigeria (ANAN)
Institute of Chartered Accountants of Nigeria (ICAN)
Institute of Chartered Secretaries and Administrators of Nigeria (ICSAN).
Nigerian Bar Association (NBA).
Before you open a company/business, note that they are basically four types of companies recognized in Nigeria;
Private Limited Company (LTD)
Public Limited Company (PLC)
Companies limited by guarantee
Unlimited Companies.
According to CAC, their services are divided into four parts; Registry, Registration of Business Names, Registration of Incorporated Trustees (NGO's), and Summary of Fees & Forms. Below is a full list of services they offer both at the Headquarters and state branches.
CAC Services offered at the Headquarters in Abuja
Management and winding-up of companies.
Monitoring the Compliance with the CAMA by companies.
Registration of Business Name.
Registration of share capital increases, mortgages, etc.
Processing the statutory filings of Annual Returns, increase, changes in the memo and articles, addresses, etc.
Arrange or conduct investigations into the affairs of any company where the interests of the shareholders and the public so demand.
Incorporation of Companies (Private or Public Company, Limited by guarantee).
The Commission's operations are fully computerized and an online system of the services being implemented.
Registration of Incorporated Trustees.
Conducting searches.
Issuance of Certified True Copies of filed documents.
CAC Services offered at the State Offices
Business Names registration
Handling the preliminary process of accreditation of Lawyers, Chartered Accountants and Chartered Secretaries who are the recognized professionals and direct users of the Companies Registry.
Sale of all statutory forms and publications of the Commission
Responding to enquiries and complaints in respect of the services of the Commission.
Verification and assessment of applications for company incorporation are assessed, verified, and sent for final approval and issuance of Certificate by the head office.
Statutory filings required by the Companies and Allied Matters Act (CAMA) are processed and subsequently transferred to headquarters for final treatment and input into the computer.
CAC Office Address in Nigeria
Plot 420, Tigris Crescent,
Off Aguiyi Ironsi Street,
Maitama, Abuja.
Nigeria.
CAC Customer Care Support
You can contact CAC for information, complaint, request, or enquiry through any of the following ways;
Email: cservice@cac.gov.ng
Telephone support
Line 1 – 08182298971
Line 2 – 08182299016
Line 3 – 09087401599
Line 4 – 09087401598
Line 5 – 09087401600
How much is CAC business name registration
The amount required to register your business name with CAC depends on a lot of factors. Like is it a public or private company? Small or big company? The company share capital and many more. All the fees are listed in the CAC website http://new.cac.gov.ng/home/summary-of-fees-and-forms/
How to register my business name with CAC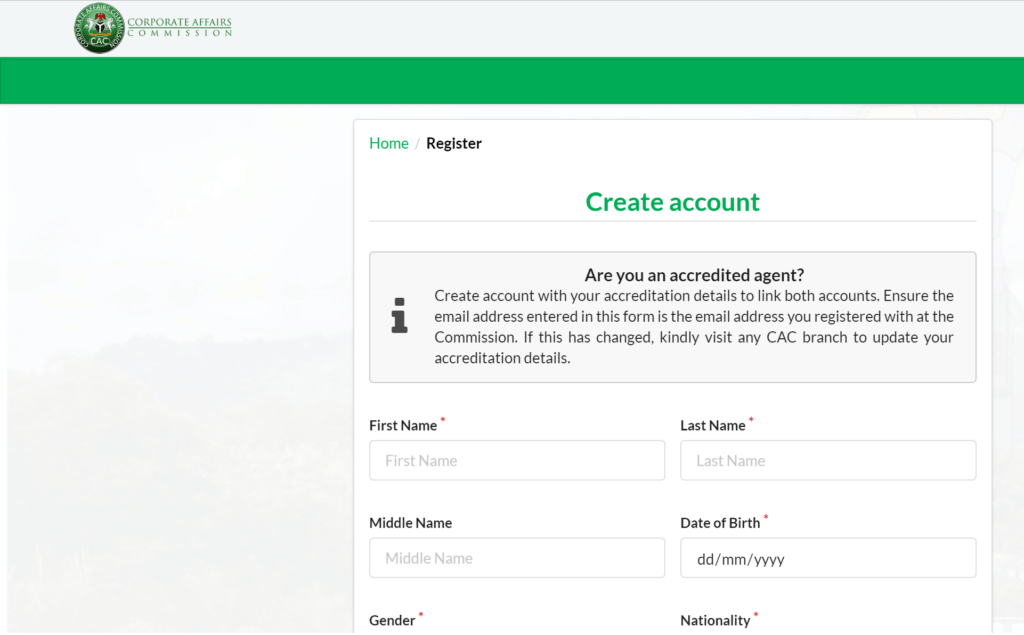 The first thing to do is to check for the availability of your proposed company/business name, http://publicsearch.cac.gov.ng/ComSearch/
If the name is available then you can proceed with the registration.
Login or Sign up on the official CAC website https://services.cac.gov.ng/login and complete pre-registration form.
Pay for filing and Stamp duty fees. Check the CAC fees here http://new.cac.gov.ng/home/summary-of-fees-and-forms/
Prepare the signed scan copy of your pre-registration documents for upload in the following order: (1) Form CAC1.1 (2) Memorandum and Article of Association (MEMART) (3) Recognized the form of identification for Director(s)/Subscriber(s) and Secretary (4) Evidence of payment to CAC
Upload the scanned documents for processing. http://docupload.cac.gov.ng/docUpload/
Then Submit the original copies of the documents uploaded at step 6 (Form CAC1.1, MEMART, etc) to the CAC office you had selected in exchange for your certificate and the Certified True copies of the documents.
How to check if a business name is available on CAC
It is very easy to check if a business name is available on CAC. The autonomous body has a dedicated page on their website that helps you out with that. Just visit http://publicsearch.cac.gov.ng/ComSearch/ and input the business name you want to check out.