Here I will be telling you all you need to know about Cubana chief priest Biography, Cubana chief priest Net worth, Cubana chief priest lifestyle, cars wife and Businesses.
Have you heard about the Cubana Chief Priest? Then you most likely know we are not talking about Mark Cuban, but a Nigerian celebrity. He has been in the news for several reasons lately. In this article, we will talk about the unusual facts we picked up about the Cubana Chief Priest.
Cubana Chief Priest Biography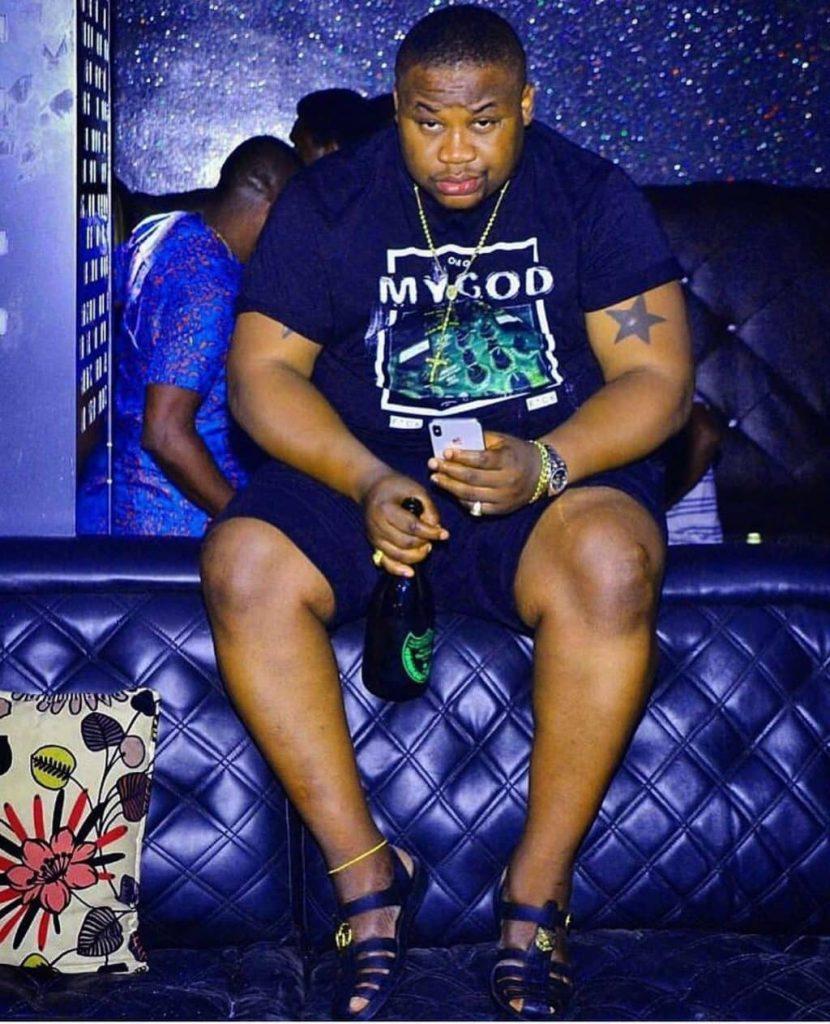 Who is Cubana Chief Priest?
Cubana Chief Priest is a Social media celebrity, promoter, businessman, and owner of the Cubana Group (Cubana Leisure Outfits). Many of his companies are spread throughout Owerri, Abuja, and Lagos. Some of his companies include Grand Cubana Hotels, Pablo Cubana, Rolex Hotels, Opium Cubana, Crave Cubana, Cubana nightclubs, and many more.
His real name is Paschal Chibuike Okechukwu. He was born on 26 March 1982 in Orsu, Imo State as the second son of his parents. Cubana Chief Priest spent his early years, amongst his siblings in Orsu. He had his primary, secondary, and Tertiary education in Imo State. Shortly after leaving school, he went into business.
Cubana Chief Priest Net worth
There are no true estimates of the true net worth of Cubana Chief Priest. As a Nigerian Entrepreneur with a difference, he has diverse companies worth over millions. Nevertheless, some reports state that his net worth is currently $5 million, although there are speculations that it could be twice that figure. Another report states that he receives over $3 million annually.
The true source or origin of Cubana's wealth is unknown. Sources state that he may have been among the first people to deal with cryptocurrencies in Africa.
Cubana chief priest Lifestyle and Passion for music
Growing up, he was so passionate about music. Cubana reveals that he spent his early years following the new releases of Nigerian Musicians like Sound Sultan, Lagbaja and many more. Due to his passion for music, he always felt he would one day become a musician. However, after going into music, his dream for taking that stage went out the window. Nevertheless, he has become a strong supporter and prominent figure in the Nigerian Entertainment Industry.
Cubana Chief Priest Lifestyle Pictures
Cubana Chief Priest is a Socialite and one of top Club Celebrities in Nigeria. He has over 1.2 million followers on Instagram and you can follow him on his page. He recently announced that he has been made the Ambassador of Bullet Energy Drinks. Congrats to him.
Cubana Chief Priest Rise to fame
Cubana did not become famous overnight. However, no one can truly tell about the first business he opened. However, it is quite true that it was his hard work, determination, and vision that got him to his position in the Nigerian society today.
He has worked with a wide range of artists and celebrities including the likes of Davido, Burnaboy and Wizkid According to him, Davido transformed his position in life.
He made this statement, after Davido and his fiancée, Chioma performed live on stage resulting in massive attendance at the Cubana Grand Hotel in Owerri. This single move increased the popularity of Cubana Chief Priest and his businesses.
Cubana Chief Priest Star Connections
Most recently, he supported the BBNaija reality Show winner, Mercy. Before the final day of the event, he had stated that he owed Mercy five endorsement deals regardless of the turnout of the event.
Mercy went on to win the Pepper Dem Edition of BB Naija, winning over N30 Million cash prize and a brand new G80 SUV, an all-expense-paid trip for two to Dubai, another trip to European Cup and a full set of home electronic appliances.
In an interview, Cubana claimed that it was his support that made Mercy win the reality show. Cubana
Cubana Chief Priest also revealed recently, that he was one of the key people behind the move to bring the American rapper, Cardi B to Nigeria.
Cubana Chief Priest and Mercy BB Naija
Cubana Chief Priest earlier unfollowed Mercy BB Naija and removed all traces of her endorsement deals from his page.
According to gossip mills, this happened shortly after Mercy BB Naija could not come to Owerri for a show he planned to host on her behalf.
Mercy BB Naija had reportedly signed a contract for another show at the same time, and so was not able to accept his invitation.
Cubana Chief Priest was enraged and took to social media to vent his annoyance by dealing with everything about it.
What went sour between Cubana Chief Priest and Mercy BB Naija ?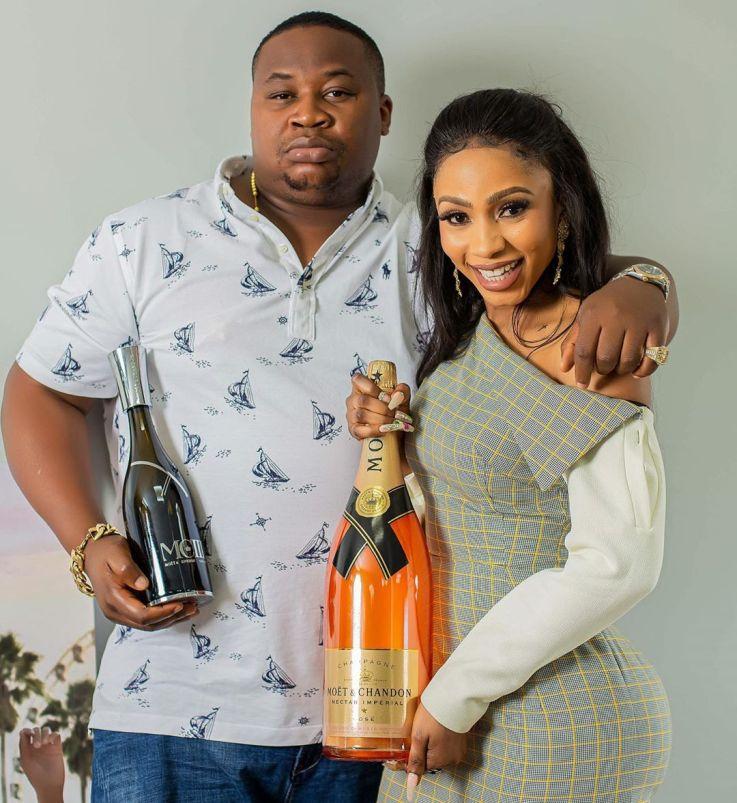 Here are the details of what transpired as reported by the Social Media Influencer, Jude Bonisson;
"Cubana Chief Priest had earlier wanted Mercy to spend the weekend in Owerri; in order to appear at his restaurant 'The Angels' after her grand appearance at Cubana the previous night, Friday precisely. Entertainment arrangements were made to thrill the audience and have huge sales at the Angels; with Bongo Music artistes like Saro Wiwa and others billed to perform.
All these plans are good and would serve as compensation to all that Chief Priest did to support the Owerri born BBNAIJA 2019 winner, Mercy Eke while in the house.
Mercy, on the other hand, had earlier signed an endorsement deal with a transportation company, Mr. Taxi; on 30 October 2019, and was scheduled to be at their launch at Oriental Hotels, Lagos; on 2 November 2019. This arrangement as we gathered reliably, disappointed and shattered Chief Priest's plans to shut down Owerri with the rave of the moment celebrity, Mercy.
No doubt, money was spent on her coming.
The disappointment didn't go well with Chief Priest; anger pushed him towards deleting everything about the lady including precious moments they shared"
Mercy including her photos and her audio Moet Hennessey Endorsement deal. Nevertheless, Mercy and Cubana has been seen dining together at The Yacht Party, which was organized by the entire Cubana Group most recently. Mercy and her boyfriend, Ike and other members of the Cubana group attended the occasion. This shows that the duo has been able to reconcile their differences.
Cubana Chief Priest wife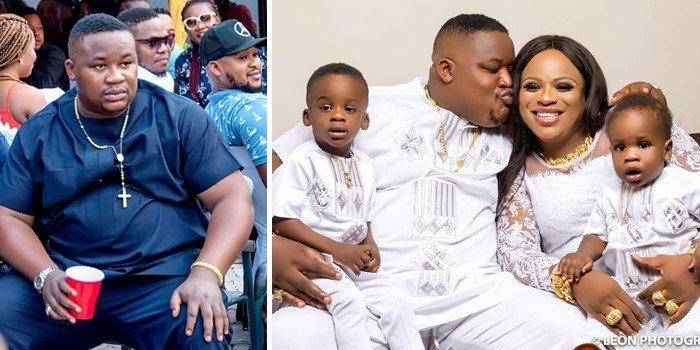 Cubana Chief Priest is a happily married man and father. His wife is commonly known as @Deangels. He has two sons, Obinna and Chukwuebuka. Cubana Chief Priest currently lives with his family in Owerri Imo State. His children are dual citizens because he made sure, his wife gave birth on both occasions outside the shores of Nigeria. According to Cubana, there is no pride in making your children Nigerians.
Cubana Chief Priest Cars and Houses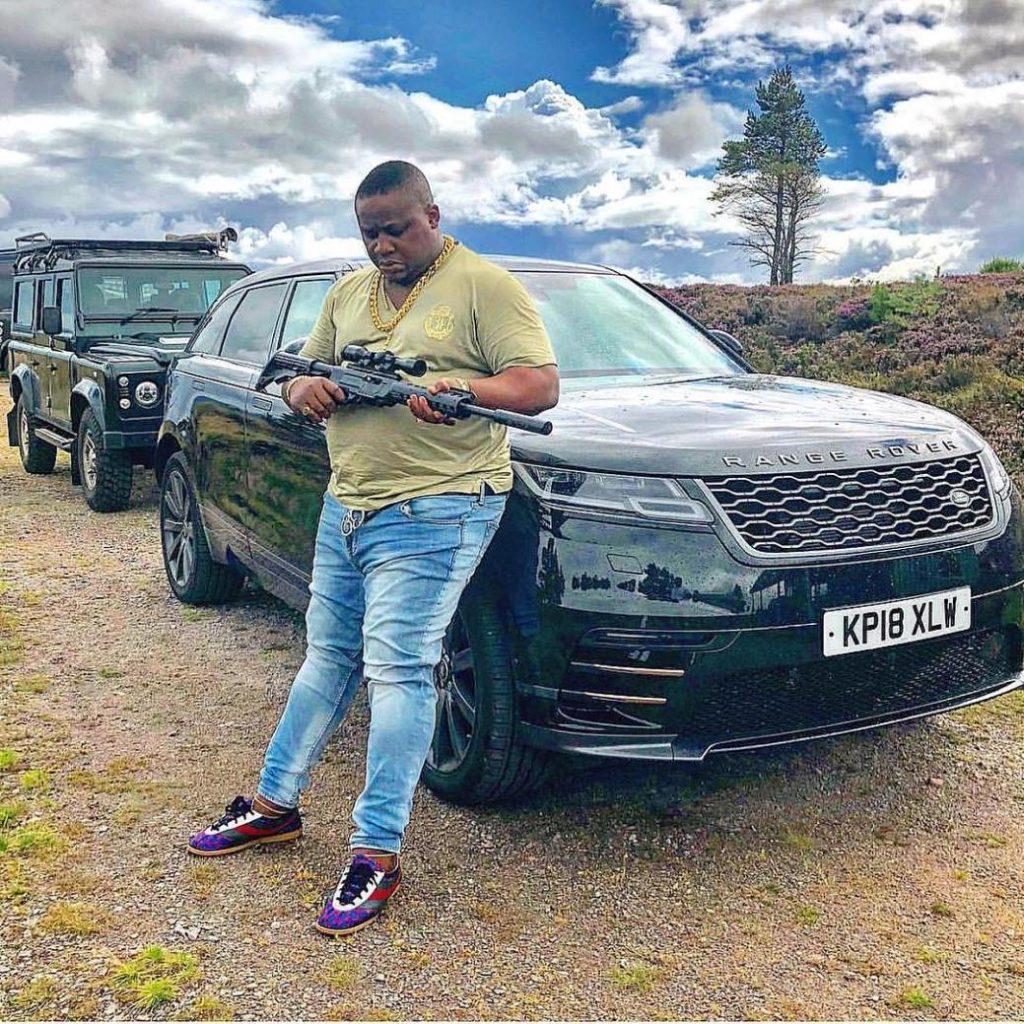 Cubana Chief Priest is also well known for his luxurious lifestyle. Some of his cars include the Range Rover Mercedes G-Class, BMW, Rolls Royce Phantom Car and many more. Cubana Chief Priest also owns houses worth millions of naira in Lagos, Abuja, and Imo State.
He also travels to Malaysia, Dubai, and the United States regularly where he spends vacations with his friends and family.
Facts about the Cubana Chief Priest
Cubana Chief Priest's real name is Paschal Chibuike Okechukwu
Cubana claims that Davido is very instrumental to his popularity on social media today
He has well over four tattoos on his body. The most prominent that took the social media by force is the face of his late mother which he drew on his right leg
Cubana enjoys a luxurious lifestyle of smoking and drinking.
The Cubana Group is not owned by Cubana Chief Priest alone but Cubana Primi Minister and Obi Cubana
He has well over 530 thousand followers on Instagram which diverse Nigerian artists have never been able to have.
Cubana is a multimillionaire, although many reports reduce his net worth to $5 million.
He has been featured in several magazines
Cubana Chief Priest is also a Philanthropist and has helped thousands of Nigerian students and pregnant women over the years.