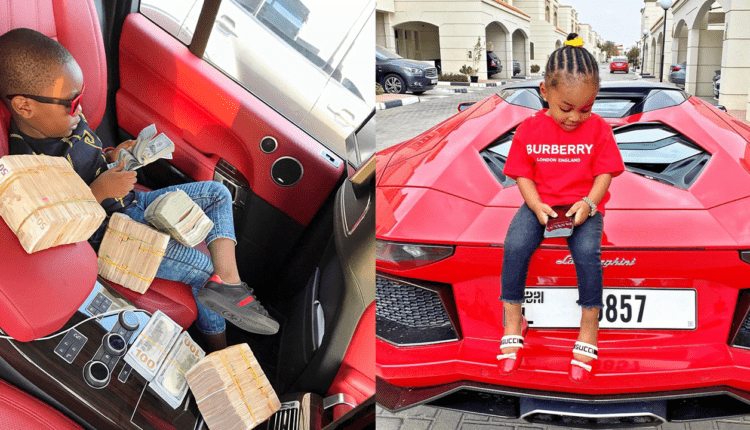 Current Top Richest Kids In Nigeria
What a beautiful feeling! To be a rich kid. This article would tell you about the current top richest kids in Nigeria. Here we go.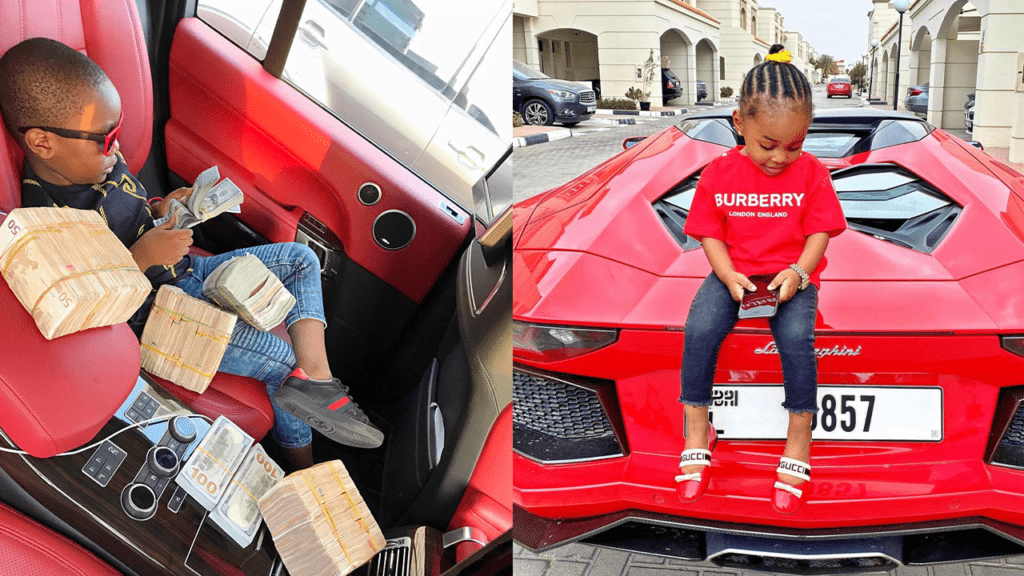 Wealth is something every human being wishes and long for. It can determine people's success or respect in society. It also has that natural aura that comes along with it, in the sense that it makes the person feel relax and less worried about providing for his or her daily needs. So wealth is an important factor in our modern society. Everybody wants to have money even young children. So we will be focused on the top richest kids in Nigeria. They are as follow:
Top Richest Kids In Nigeria
Amarachi Uyane
She's a young popular Nigerian dancer. She was born in 2004 and began to rise to fame when she won the Nigerian Got Talent in 2012 and it was reported that she was paid N10 million and brought a smile to the face of her family. Amarachi is also a talented singer and violinist and she has worked with prominent artists and producers like Phyno and Clarence Peter. She comes from Delta state. A state that is associated with powerful businessmen, women, talented athletes, and many gifted people. Although she comes from Delta state, she lived in Edo state and there she attended the university preparatory school. She finished secondary school in July 2019 and currently attends the Benson Idahosa University in Benin city. You can say she loves Benin's education and method of teaching. Amarachi didn't stop with only her Nigerian got talent award, she also went on to release her first single titled "Amarachi Dance", and later released the second single titled "Ova Sabi" and featured Nigeria's talented rapper,  Phyno,  on the track.  The young lady also runs an academy named "Amarachi talent academy". So,  we can say Amarachi is doing well at her young age and she has a bright future ahead of her.
Mompha Junior
He is one of the top rich kids in Nigeria. He is known as Mustapha Mompha and he is the son of a Nigerian businessman and billionaire,  Lawal Mompha. Lawal Mompha (Mustapha Mompha's father) has gifted his son different kinds of properties,  one of which is the Mompha De bureau change. Mompha Junior popularly regarded as the richest kid in Nigeria has been seen flaunting different kinds of acquisitions like cars, houses, and jet. The young boy is even regarded as the youngest landlord and he's blessed with lots of money in his bank account, all thanks to his father. Mompha Junior is living a life many people of today wish to live and he's spending money that will make people respect you. More so, the boy is estimated to have a net worth of about N500 million.
Ozzy Bosco
This is another popular kid that goes by his stage name: Ozzy Bosco Wonderkid or Ozzybee. He's a talented and young Nigerian rapper and his real name is Oziomachukwu Chukwujuma. He hails from Anambra state,  a state that is well known for its hardworking and indigenous people. Although he comes from Anambra state, he was born in Lagos on the 7th of  January 2007. He is currently 13 years old and started singing at a young age, he has even released an album titled "journey of life" in which his singles have attracted much national and global attention. One of his single titled "Tinni" where he featured another prominent rapper in Nigeria,
Olamide. The single can be regarded as his best hit because it has attracted much attention and awards. One of Ozzybosco's popular awards is the Nigerian teens choice awards for the most promising act. That wasn't enough for Ozzy Bosco, he also got a lifetime achievement for being the youngest African entertainer and that is an award worth respect. Not only is he a rapper, but he's also a model and he knows how to rock any outfit. Oziomachukwu Chukwujuma has an estimated net worth of $150,000 and a source of joy and encouragement to other young children aspiring to be superstars.
Emmanuella Samuel
This young lady on our list today is extremely important, special, and rare. She has a unique ability to make anybody of any age laugh and worry less. She's a popular comedienne and she began her comedy career in mark angel's comedy skit on YouTube. Fame and global attention began to locate her when she was phenomenal in the "this is not my real face" comedy skit by mark angel and the skit was featured on CNN's Facebook page. She's loved by many because of her ability to make us laugh and her humble beginning. Also,  she's so popular at a young age that she even has 470 thousand plus followers on Instagram, several followers that even adults still struggle to get, and yet her followers are still increasing. As if that's not enough, she's also verified by the Instagram app. At a young age, Emmanuella Samuel is doing wonders and she even posted about her upcoming role in a Disney movie which gave her an invitation from the former Senate President, Bukola Saraki. She has also got numerous awards like the Top Creator award from YouTube, Princess of comedy from Afro-Australia Music, and Movie Awards(AAMMA)  and she was hosted by CNN in 2016. Emmanuella Samuel is said to have a net worth of about $70,000.
Dj Young Money
This is a young DJ who is blessed with musical talent. Reports stated that DJ money began his music career at age 4 and was the DJ at the 64th birthday of His Excellency Asiwaju Bola Ahmed Tinubu,  former Lagos state Governor. The young boy won the Nigerian child summit in 2015 and he's currently signed to K-nation and the deal brought several millions of naira. This was only the beginning for the young boy,  as he is regarded as the youngest DJ in west Africa. Besides the young DJ performed for 8 hours at the ECO charity festival. Also,  DJ young Money has worked with several celebrities like DJ Jimmy Jatt, Oritse Femi, Cynthia Morgan, Skuki, Timaya, Ajebo, MC Shakara, Konga, MC Galaxy, AY, Akpororo.  In conclusion,  DJ money is a young kid to look out for.
Some there you have it. This is our list of top rich kids in Nigeria. They are not only rich but they are also doing great things with their talent and consistency.